New Products from Nikon at the 2016 SHOT Show
Rob Reed 01.29.16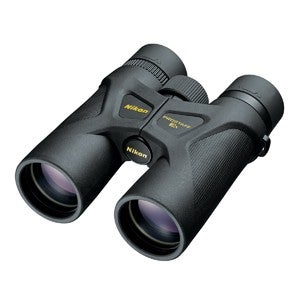 Optics leader Nikon released several new products for hunters and outdoorsmen at the 2016 SHOT Show. These include a laser rangefinder, binoculars, and rifle scopes.
The Nikon Arrow ID 3000 Bowhunting Laser Rangefinder ranges from 6 to 550 yards with distances shown in one yard increments. It is water resistant and powered by a single CR2 battery. The MSRP is $199.99
The Nikon Prostaff 3S binocular is the company's lightest full-size binocular. The 8×42 version has a MSRP of $120 while the 10×42 version has a MSRP of $140.
The Monarch 7 rifle scope has several updated features. These models have a 30mm tube, illuminated reticle, and wind compensating ability. The exact retail price varies by model and features.
In the video a Nikon rep explains the features and specs of the new products.