New Hearing Protection from Mack's Earplugs at the 2016 SHOT Show
Rob Reed 02.02.16

Michigan based company Mack's Hearing Protection offers a line of hearing protection products ranging from soft ear plugs to electronic ear muffs.
I took a look at their new products at the 2016 SHOT Show.
The Mack's Maximum Protection Foam Earplug is a 33 dB NRR rated soft plug in the same size as standard sized ear plugs.
The Macks's Hearing Proection Live Fire Earmuffs are electronic muffs with a 25 dB NRR rating featuring four microphones to pick up and amplify ambient sounds and adjustable frequency tuning for user adjustment of bass and treble levels.
One other product caught my eye, even though it wasn't new. Mack's Shooter's Wallet Roll Ups are foam earplugs that come flat to fit in the credit card slot of your wallet. When needed you take them up and roll them up. While they only have a NRR rating of 21 dB, they are always there if you forget your other hearing protection.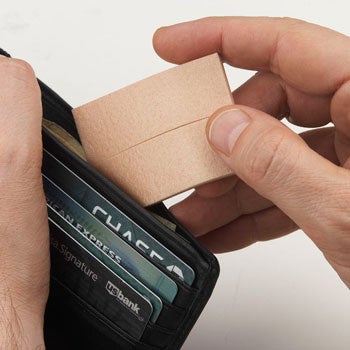 In the video a rep from Mack's Hearing Protection goes over the features and specs of the products.