Shooting the Walther PPS M2 – SHOT Show 2016
Russ Chastain 02.02.16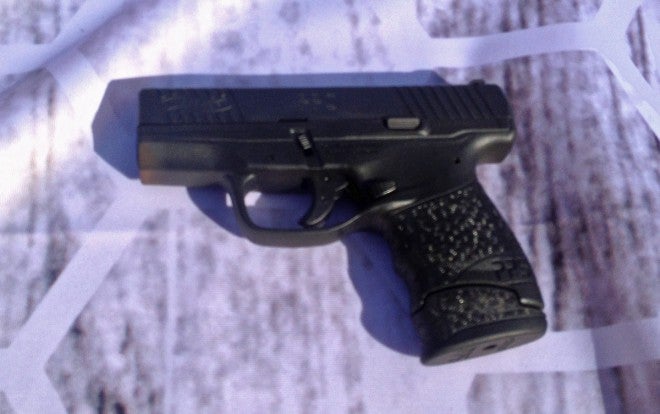 Not long before the 2016 SHOT Show, I wrote about Walther's new M2 version of their PPS carry pistol. Therefore, I hunted it down on Range Day so I could give it a try.
There was quite a line of shooters waiting to fire the pistol, so I didn't get to spend much time with it. But I did fire a few rounds downrange.
I wish I could have spent more time with this little popper, but I had to move on so everyone else could have a chance. I rushed to take this quick picture, and then had to depart.
The pistol felt good in my hand and operated smoothly. The trigger was reasonable, and accuracy seemed adequate. There was no good way to gauge it at that limited range and time.
All in all, I liked it.