UTM Conversion Kit Allows Low-Recoil, Low-Noise Training – SHOT Show 2016
Russ Chastain 02.02.16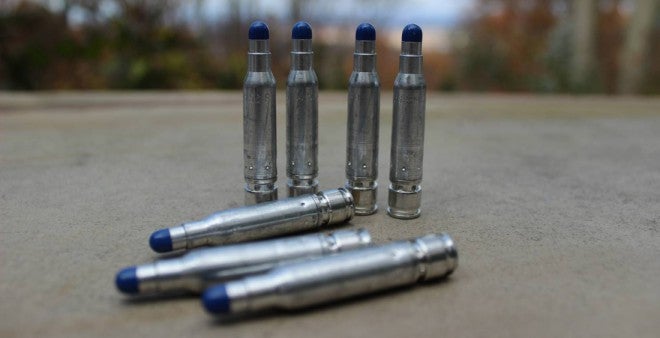 This is an interesting idea.
UTM, or Ultimate Training Munitions, makes kits to convert your firearm to fire their special training ammunition. Their ammo is low-recoil and low-noise, and fires little plastic bullets so you can really hit something, rather than dry-firing.

UTM offers a wide array of training products and services to government agencies, but currently their website only lists one system being sold to the public: Their CTA Target Shooting Kit. This converts a semi-auto AR-style rifle to shoot their ammo – and no others.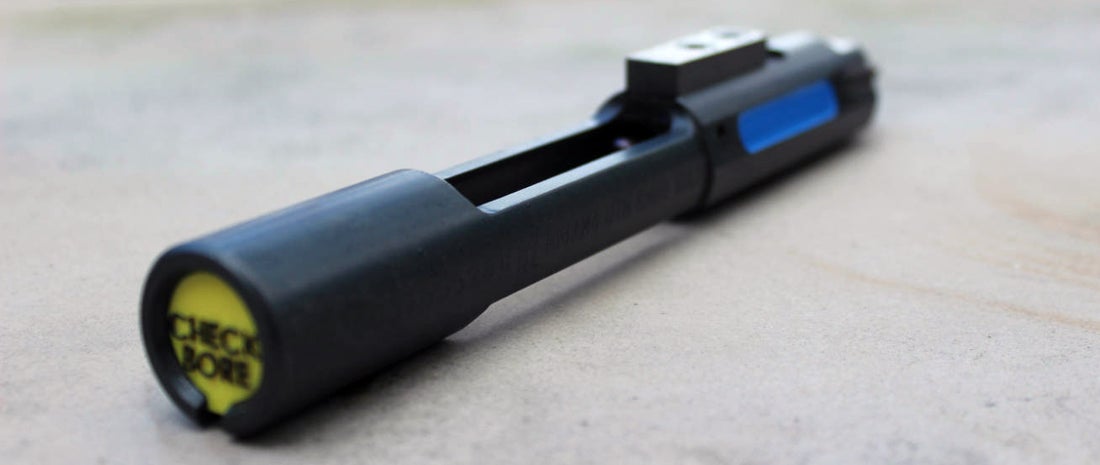 You swap out the bolt, and thereafter your rifle will fire UTM's CTA practice ammo, but will not fire standard ammo. That way, you can be sure you won't accidentally fire some sure-nuff ammo in your indoor range! Change the bolt back, and your AR is a real gun again.
They say it leaves almost no fouling in your firearm, is non-toxic & lead-free, and provides "normal weapon function, recoil, and realistic & consistent cyclic rates."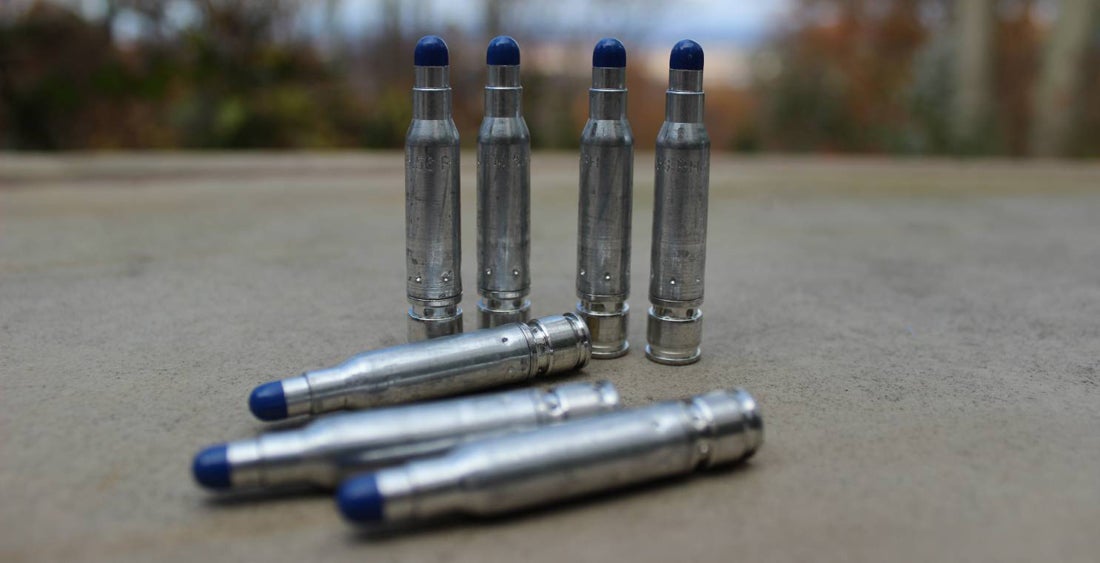 Imagine being able to have a beginner actually fire a gun for the first time with this type of setup. It would be a much safer arrangement, especially if the student is in any way "iffy." Once they prove they can handle this without shooting anything that didn't need shooting, you can swap out the bolt and move on to real ammo.
With lower velocities and projectile weight, the Civilian Target Ammunition (CTA) is designed for complete safety and reliability, bringing target practice with your weapon to a whole new level – without the need for a range and free from live fire restrictions. The CTA utilizes the same core technology the U.S. Military, Special Forces and Law Enforcement Agencies have been using in their operational weapons during training for nearly a decade.
I got to shoot it at the SHOT Show 2016 Range Day, and it was fun. I experienced one FTF with the rifle, but it had been fired a lot by the time I got there.
Some specs:
Plastic projectile weighs less than 1 gram
Average velocity of 375 fps at the muzzle
Outstanding Short Range Accuracy, .223/5.56mm ammunition = 1.18" group at 32 yards
Noise level at 113db – hearing protection recommended
No Gunpowder – primer actuated systems
UNIQUE patented, proprietary and exclusive dual primer system and projectile driving band system.
The UTM Civilian Target Ammunition (CTA) Conversion WILL NOT fire standard .223/5.56mm live rounds because of its offset firing pin design
Cartridge technology has over a 99% reliability as certified by the U.S. Army's Picatinny Arsenal
The price at press time is steep, at $329 for the only conversion kit offered to civilians. For that price you get:
Cleaning Kit – Cleaning Rods, Chamber Brush, Cleaning Solvent & Bore Snake, Gun Lubricant and Projectile Puller.
Universal AR-15 Series Conversion – swap out the Bolt/Carrier Assembly.
CTA Firearm Conversion Manual with full color illustrations.
Target, Holder, and Steel Projectile Trap – designed to safely stop and contain the spent UTM projectiles and must be used when shooting UTM Target Ammunition (NOT Safe for use with anything other than UTM Target Ammunition).  Includes 3 paper targets, 1 Nylon Coated Vinyl Holder, 1 Steel Projectile Trap (fits behind the target) and two Bungee Cord Target Hangers.
Magazine – 1 black plastic 10-round magazine. (You can use standard AR magazines also.)
Ammunition – 50 rounds of UTM Civilian Target Ammunition
Additional UTM CTA groceries can be purchased for $32.50 per 50-round box.
It's anything but cheap, but if you're serious about training and don't want to do it on a range – or simply don't want to make all that noise – this is a pretty cool idea.
Here's hoping additional kits will be available soon. UTM has developed a variety of conversion kits, including AK47s and a long list of handguns.