Caldwell's New Accumax AR-15 Barrel Cooler – SHOT Show 2016
Russ Chastain 02.06.16


Here's an interesting idea: a rifle barrel cooler that clips right into the mag well of an AR15.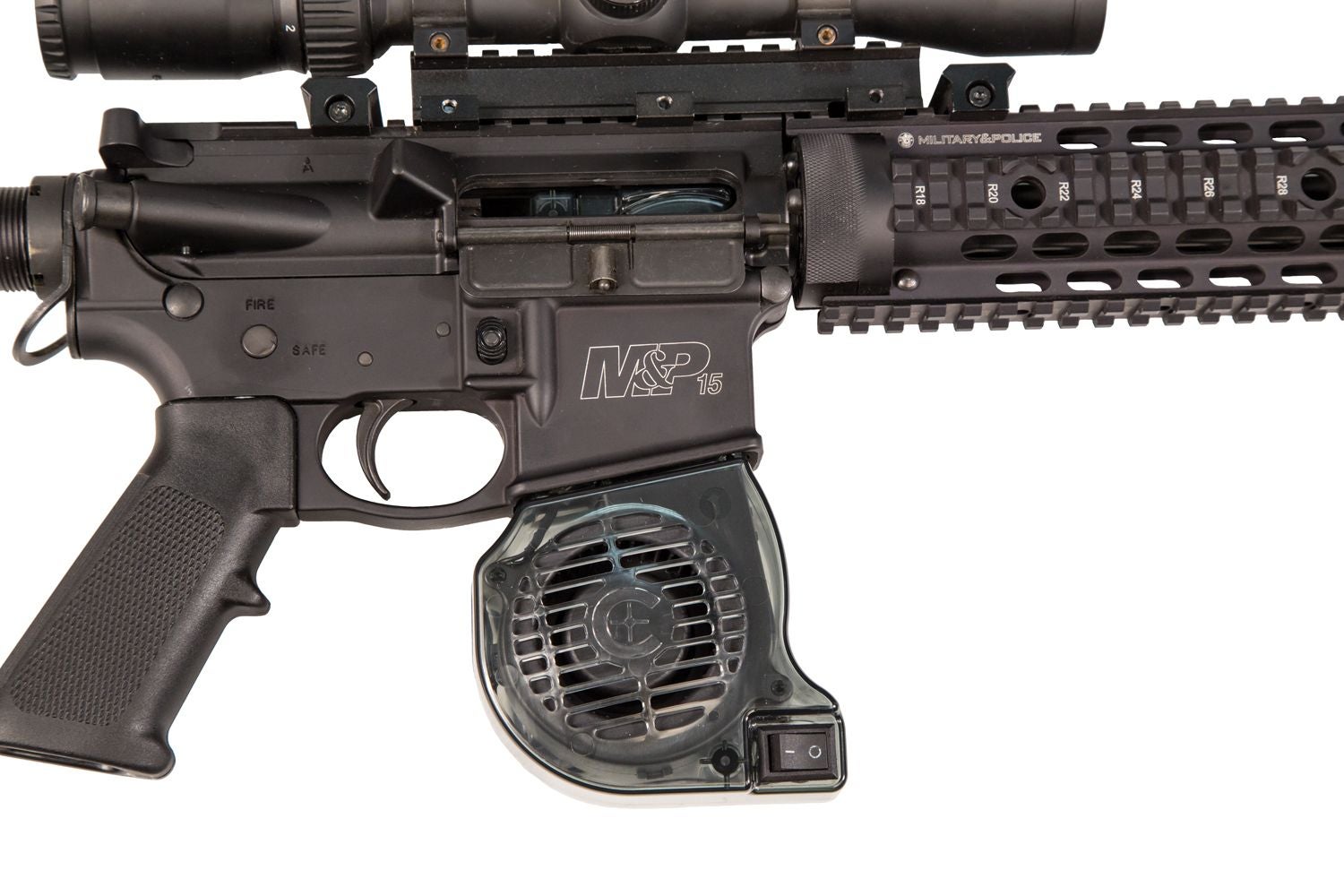 The Accumax AR-15 Barrel Cooler works by blowing air through your barrel's bore. Pretty simple, really. Here are some manufacturer specs:
Fits any Mil-Spec AR-15
High pressure fan with dual motor bearings for long life
Integral wind tunnel directs air through the chamber
Powered by 12v Li-ion rechargeable battery
3-4 hour run time per charge
Item: 390247
MSRP: $64.99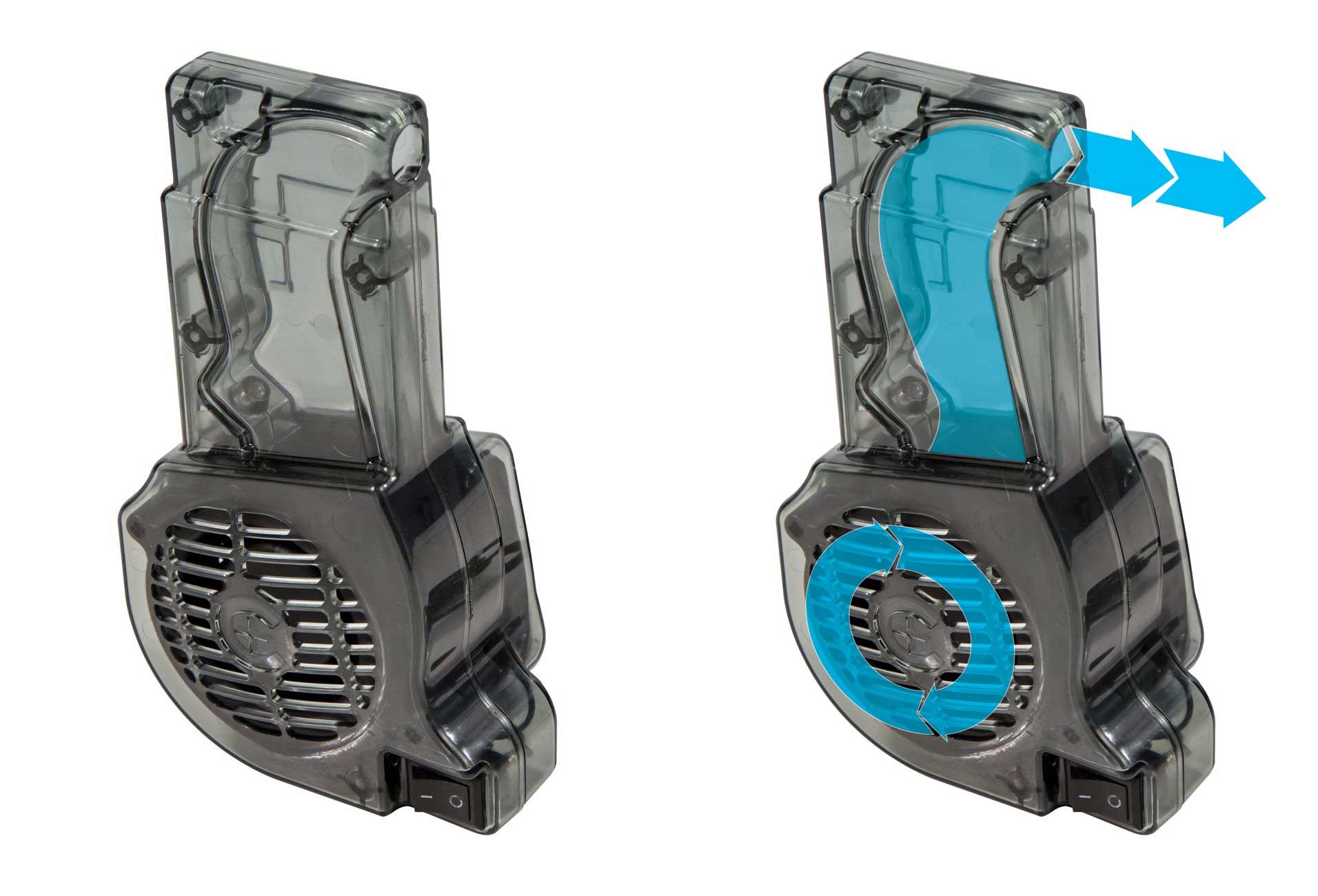 They claim it will cool your barrel "in half the time," so presumably forcing air of ambient temp through your barrel will cool it twice as quickly as it would cool if you just left it alone. And that can be nice. I personally hate waiting for a barrel to cool down.
But that brings me to my next point: This should work for bolt-action rifles. I gotta say, I rarely get my AR hot enough to matter, but more than once I've been shooting hunting ammo in a bolt gun and wanted the barrel too cool down more quickly. It doesn't look like it would be too difficult to adapt this thing to work with bolt action rifles–hint, hint.