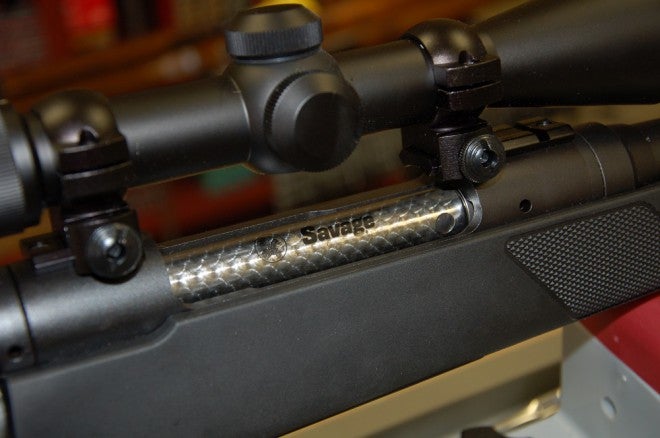 No, this piece is not a rant about the flood of illegal aliens coming across our southern borders or elsewhere. This is about the Savage rifle company's recent resurgence on the gun making scene in America. Savage, we shooters missed you.
Savage Arms began production way back in 1894 in Utica, New York. Like many gun manufacturers it realized the rough business realities in the firearms markets over the years with many ups and downs in profitability. Today, it seems Savage is stronger than ever, having continued to introduce many new
re-engineered models of rifles over the past few years.
Of all the gun models made by Savage over all these years of the company's history, perhaps the most notable is the Model 99 lever action. Introduced originally back in 1899, the namesake Model 1899 was officially changed to the Model 99 in 1920. It has been offered in many calibers and many variations and styles. Today, the Model 99 Savage lever action is a true collector's item with rare versions highly sought after and demanding premium prices on the used gun market.
The Model 99 also was delivered in several proprietary calibers such as the .250 Savage, the .300 and .303 Savage among the many more common cartridge offerings. There were several Plain Jane models and others with deluxe walnut stocks with fine checkering. A quick count in a collector's journal revealed at least fourteen different 99 Models.
Other noted rifles bearing the Savage name included the inexpensive Model 3, bolt action, .22 rimfire that was produced from 1933 until 1952. The Model 60, .22LR, semi-auto rifle was a favorite as well. One unique firearm was the Savage Model 24, which was an over/under barreled design with a rimfire barrel on top and either .22 rimfire or .22 Magnum and a .410 or 20 gauge shotgun barrel on the bottom depending on the model. This same gun is now offered in an updated survival type model with a synthetic stock.
Savage of course also made the Model 110, big game, bolt action rifles in many models and calibers. These have been completely redesigned, updated, and upgraded. There is a whole host of new model offerings for particular interest to hunters, survivalists, and preppers. You simply have to stop into a gun shop to see them all. Welcome back Savage.