A Magazine Alternative for the GSG AK47-22
Oleg Volk 03.23.16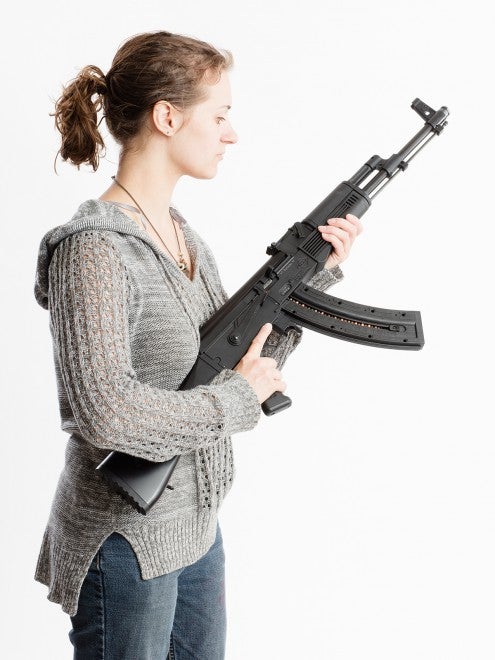 24-round magazines for the American Tactical AK47-22 cost $30. They work just fine, but buying several is a noticeable expense for the rifle designed to reduce training costs. ProMag offers a 30-round alternative for about $18, but I wanted to make sure their offering worked as described.
The main difference between the GSG and the ProMag offerings is the capacity and the length. 24rd GSG magazine simulates the standard AK 30-rounder. The 30-rd PromMag, while holding the correct 30 shots, feels more like an RPK 40-rounder. That could make a difference if you work from standard mag pouches.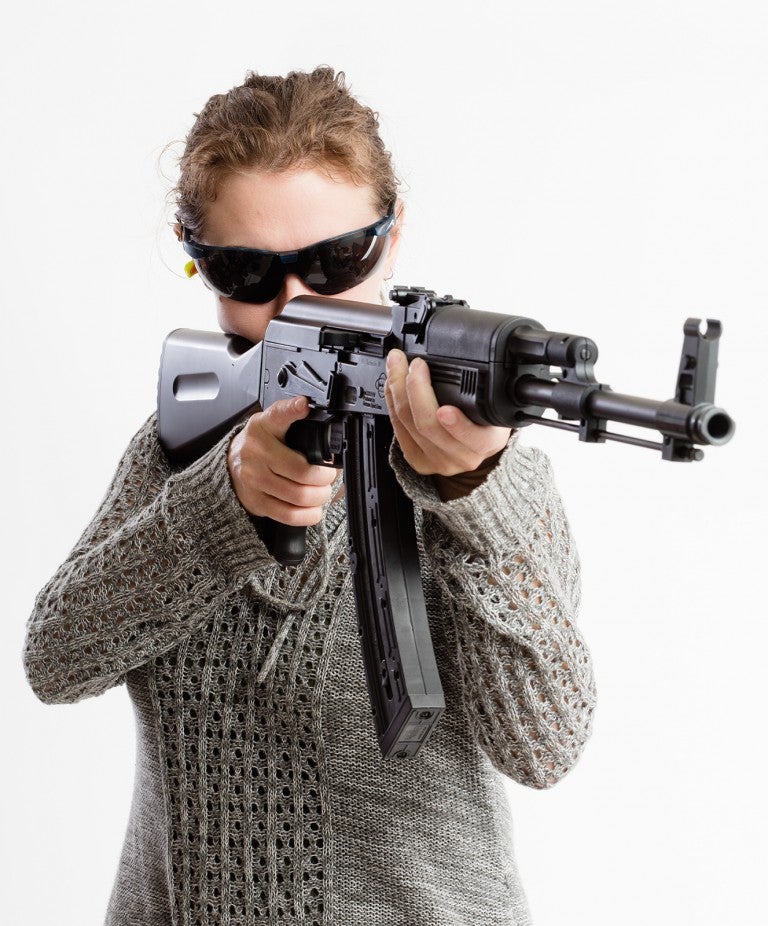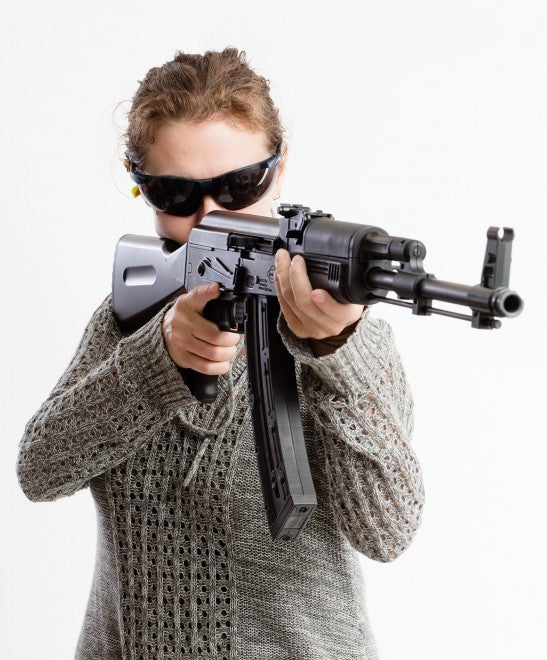 The other features are pretty similar; both have an externally accessible follower for ease of loading. It seems that in this instance, the cheaper option works every bit as well as OEM. Combined with my discovery that their HK33 magazines work well, also, this is good news for a brand with a mixed reputation.