How-To: Making Fire Starters from Dryer Lint
Kevin Crank 03.28.16

PET, or petroleum jelly, is a common household item. It runs for less than $3 and sits by in your medicine cabinet, waiting for an excuse to be noticed. Well Creek Stewart, a celebrated survivalist, noticed it and put it to work as a survival tool.
Here's how it works.
Retrieve petroleum jelly.
Go to your dryer and pick up all those useless lint balls.
Make a ball of lint roughly the size of an egg.
Mix the jelly into the lint and pack it like a snowball
You're end product should look like this.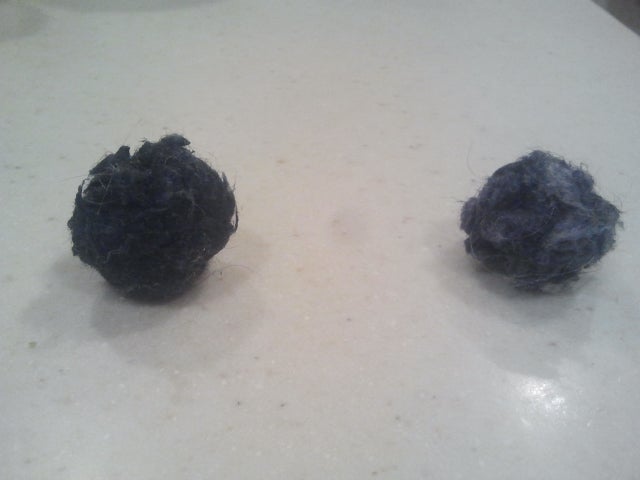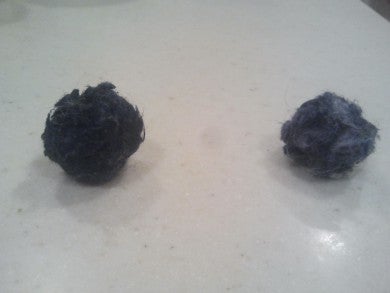 I made two examples. The one on the right had roughly a tablespoon of PET and the one on the right had about two tablespoons.
So, I built a scenario using my backyard as the staging area. I live in Arizona, so dry wood wasn't hard to find. Next I made a pit in the gravel and filled it with sticks. I took out a matchbox with only four matches left in it. Then, I placed the 1 tablespoon PET ball into the sticks. I waited for the wind to calm, lit the first match and presto, first try.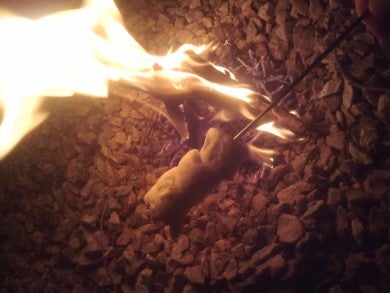 The 1 tablespoon PET ball burned just long enough to light the sticks and the fire built from there. Having made another I tested it on a less lit side and observed.
The 2 tablespoon PET ball's burn-time not only put the first ball to shame, but it outlasted the the wood! It still burned steady and hot when the rest of the pit had crumbled to coals.
I recommend this for any camper, or even those with bugout bags. It's a really handy tool.
Just, don't burn down the neighborhood.
Bad aspect ratio video below: