Review: Quaker Boy Trigger Finger Turkey Call
Bob McNally 04.05.16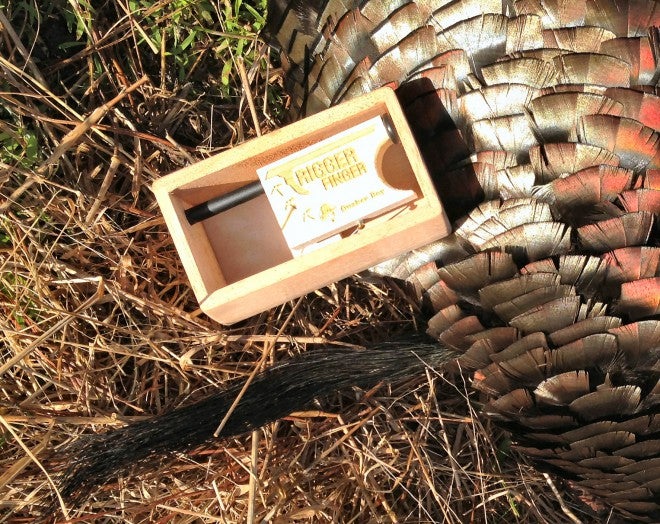 Every so often a new hunting product comes along that is truly innovative and fills a need sportsmen have longed for.
Such is the case with the new Elevation Series "Trigger Finger" turkey call by Quaker Boy.
The upstate New York company has a winner in this new call for several reasons, and I can attest to its effectiveness because I duped and dumped a good size gobbler using the call recently.
What makes the "Trigger Finger" innovative is unlike other small box-type calls, the "Trigger Finger" doesn't make a sound until a hunter "pulls" an internal trigger to make the call yelp, cut, or purr.
Most similar small box calls are of the "push-pull" design, with a small stick that is depressed or pulled from outside the box. Such calls work well, except they often squeak or make sounds while being transported in a hunter's vest, which can spook turkeys.
The new "Trigger Finger" has no external rods, so it can't make a sound until a hunter inserts a finger into the call and pulls the box door to activate its sound. This makes carrying the call silent and easy.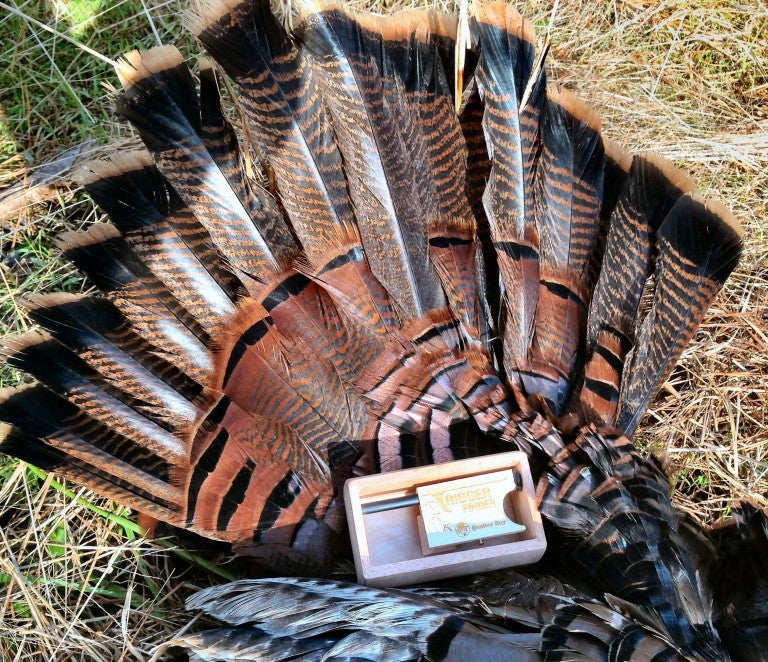 Another plus for the call is it requires only one hand to work. The lightweight call is just 4 inches long, 2 inches high, and easily can be held in a hand holding a shotgun forend. If a few purrs or yelps are needed, the "Trigger Finger" can be used quickly via one hand to finish a bird and bring it into shotgun range.
Another huge plus for this friction box call is it works even when it's wet. I turkey hunted one morning recently in a blind in a ditch with 8-inches of water. I stumbled and fell, and all my turkey calls got soaked–just as 2 toms started gobbling 100 yards away before daylight.
I used the "Trigger Finger" to lure one tom in and dumped him at 25 yards as he was in full strut.
At under $30, the "Trigger Finger" isn't cheap, but no high-quality hunting gear is inexpensive. Made of poplar and maple wood, this is a choice call turkey hunters everywhere will find of value.
It's found a happy home in my turkey vest this spring.