M+M10X — A Better, Simpler AK
Oleg Volk 04.13.16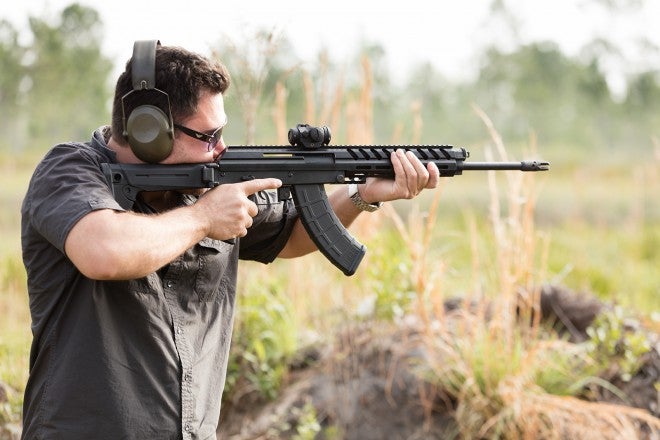 What could be better than the simple, rugged AK47? A simpler, more rugged, and more accurate AK with better ergonomics. MM10X from M+M Industries seems to be such an improvement.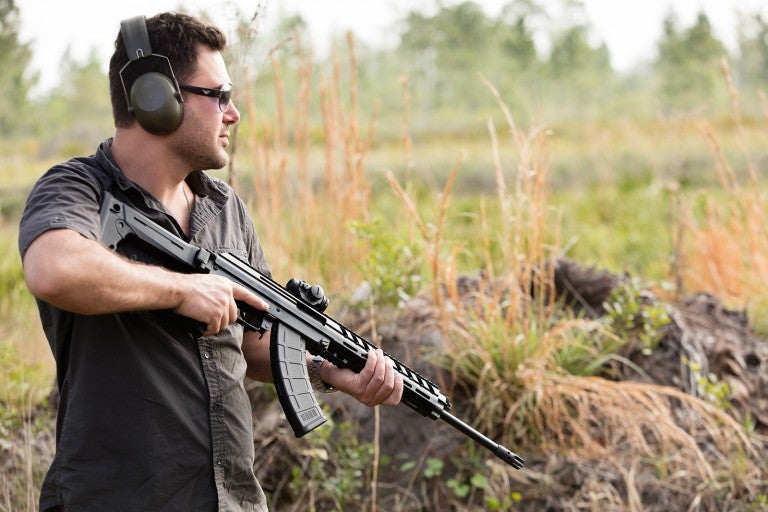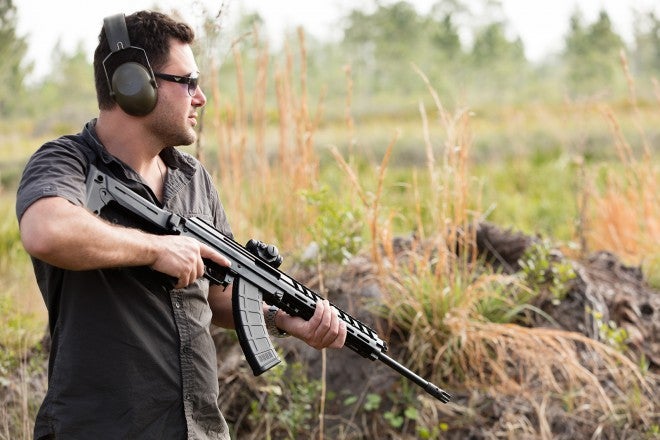 The most impressive accomplishment is reducing the parts count of the original AK47 to exactly half, 40 instead of 80. Accuracy is part precision barrel, part monolithic rail for optics and full length iron sight radius, part excellent trigger. Comfort is an ambi 45 degree rotary safety, left/right switchable charging handle, folding Zhukov stock and three-position adjustable gas system. The flash hider/muzzle brake combination isn't concussive but is effective for controlling muzzle rise.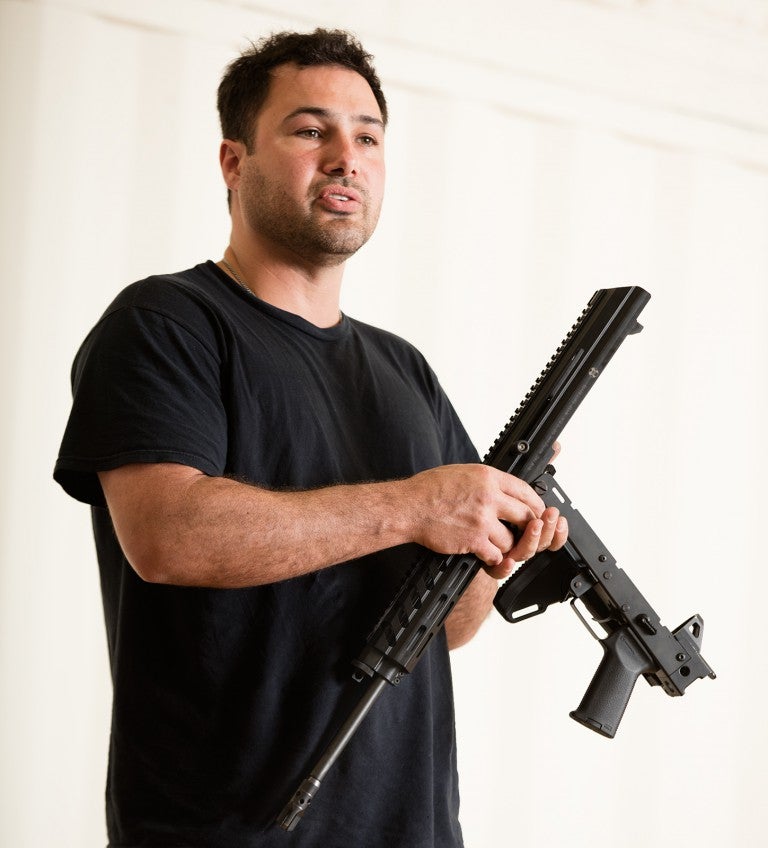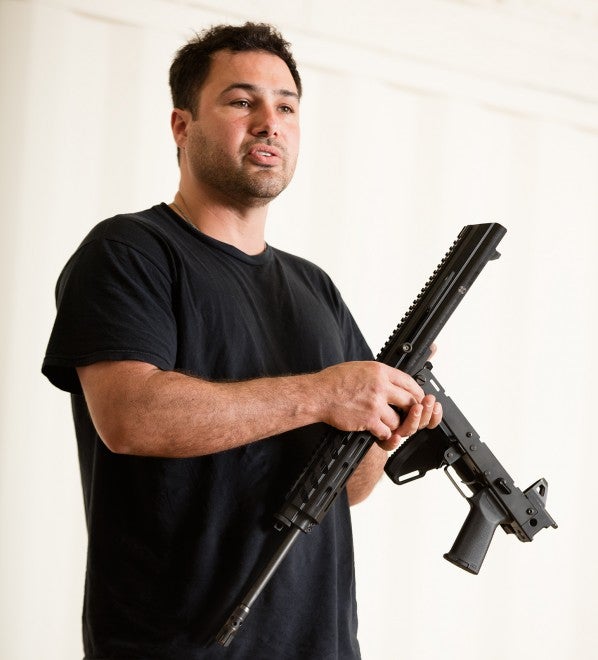 Maintenance is simple as well: the rifle hinges open for the bolt carrier to come out for cleaning. Most of the components and the receiver itself are finished with black nitrate for corrosion resistance. The forend has M-lock slots all around, so adding lights, lasers, or a bipod is a snap. The rifle is fairly light at 7 pounds even.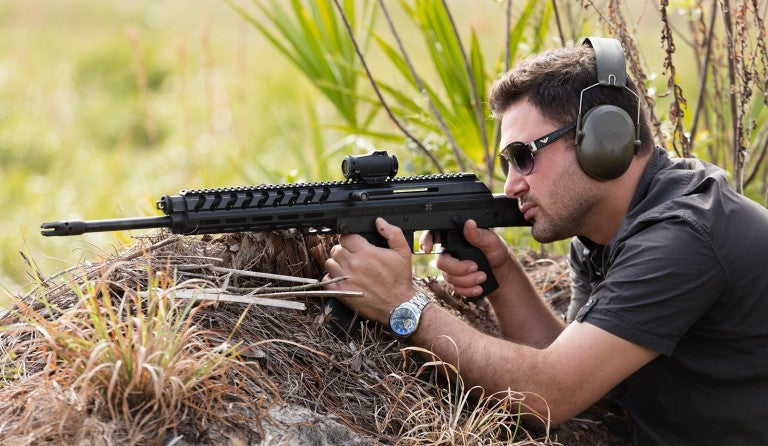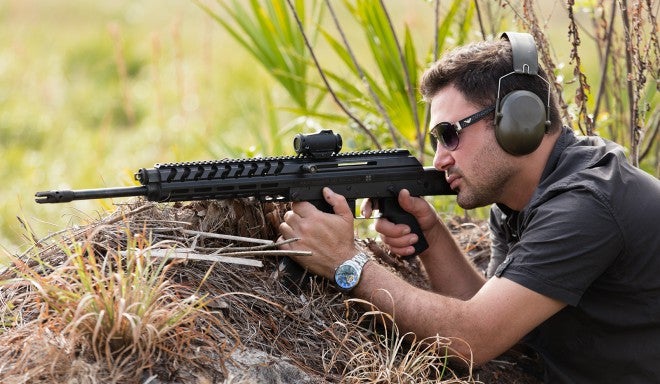 The rifle was pleasant to fire and accurate enough for quick 150 yard head shots with just a red dot for the sight. What's left of the AK47 in it? The magazine and its latch are the same. The bolt is similar but the ejector differs. Like the AK, MM10X uses long stroke piston action but relocates the return spring to the inside of the piston. Since the designer of this rifle used Sig 550 in Swiss army service, he tried to combine the performance of the expensive precision rifle with the rugged simplicity of the Soviet mass production weapon. In my opinion, he succeeded admirably.
I will post an extended review once the production samples are available.