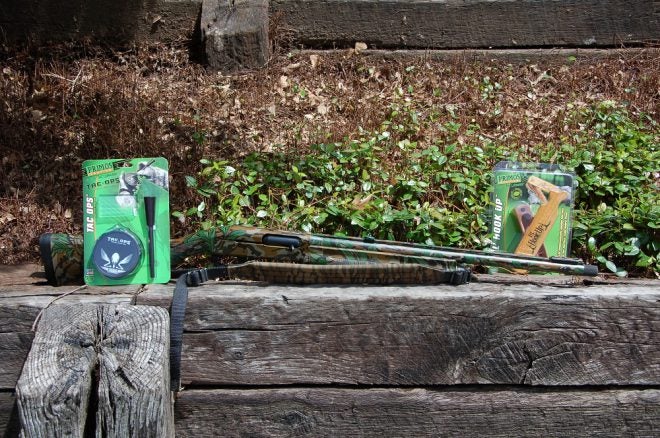 Ideal is indeed a relative thing. What one turkey hunter thinks is a great gobbler getter gun causes another hunter to turn up his nose. All I know is what works time and time again seems to have been a good choice. Here are my recommendations.
Now, I know full well a wild turkey gobbler can be killed with a .410 gauge shotgun at ten feet maybe, but I would not want to rely on it. Many seasoned hunters now have also opted for the 20 gauge to add a little spice to the challenge. Again, there are some drop dead turkey getting 20 gauge shotguns out there, but the trick is to really close the range to twenty yards or less.
Of course a turkey shotgun regardless of the gauge has to be accurate in printing a tight pattern on the target zone. Then in the final analysis it is the shot load that gets the job done. To that end, I will pick the 12-gauge shotgun, 3-inch magnum, using an extra full choke or a special full turkey choke such as Remington offers for their guns.
Immediately somebody is going to ask why not the 3.5 inch magnum? Well, have you shot one lately? I have, and no thanks for that punishment. Though I am narrow minded on the subject, it is to my way of thinking that turkey hunters wanting the extra range of a 3.5 inch magnum are way too easily tempted to shoot a gobbler too far out, or they don't have the skills and talent to call a bird up to thirty yards or so. Forty yards is my absolute maximum range.
I like the semi-auto format in a gun should I need a quick follow up shot, but never have. I use an older model 11-87 Remington called their "turkey gun." It has a 22-inch ribbed barrel onto which I glued Tru-Glo green sights. It has the old Mossy Oak Green Leaf camo. This has been one turkey whacking machine over the years.
Again the proof is in the load. I use exclusively two loads. One is a basic Federal turkey load, 3-inch in No.5 shot, sometimes #6. These have never let a gobbler walk away. I also use a Hevi-Shot load also in No. 5 shot. An ideal turkey gun is one that shoots well and accurately.