Trolling for More and Bigger Crappies, Part 2
Bob McNally 04.21.16

Much effective crappie trolling is done with an electric motor, but a small gas-operated kicker can be used, too. Just keep it slow, especially in cold water.
Many crappie anglers like to see their lines while trolling, with bright yellow, green, and blue lines preferred. With line that's easily spotted behind a boat (or in front for "spider rigging"), anglers can be sure they're bringing lures and baits through exact areas targeted. It's also an aid in keeping line tangles to a minimum.
If you're concerned about fish seeing line, tie on a four-foot leader of clear fluorocarbon. Some fishermen prefer trolling line a bit heavier than what is used when casting for crappies. Eight-pound test is good for most trolling, but 10-pound might be needed in some timber, riprap, or weedy areas on some crappie waters.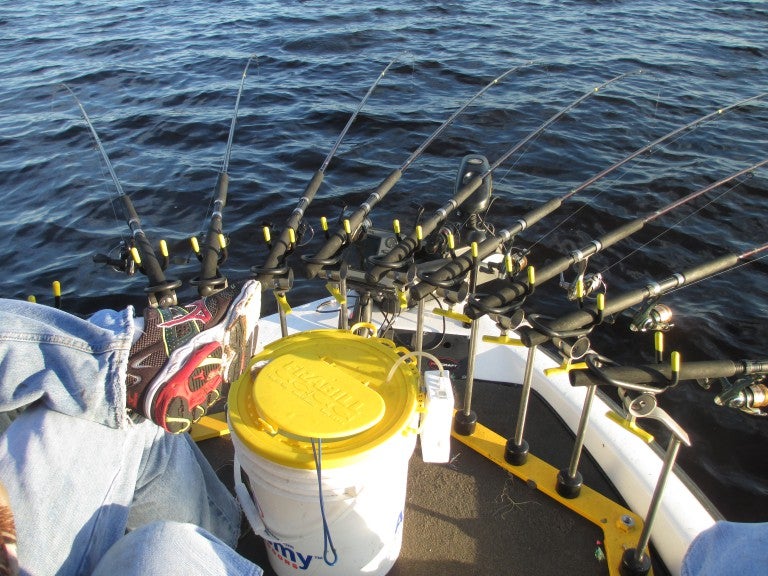 Spinning tackle is ideal for trolling, and longer graphite rods with a bit more backbone are preferred over some models used for casting.
Three lines are easy to troll without tangling, but veteran crappie fishermen use four rods if there are at least two people on board to help keep tabs on things. They'll use a pair of 7 1/2- to 9-foot rods on the "outsides," with two 6- to 7-footers on the insides.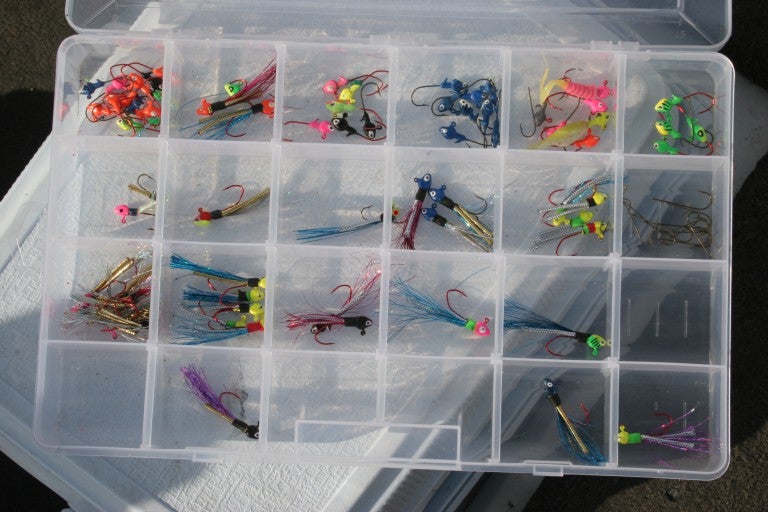 Many veteran trollers start with a plain small jig about 1/16-ounce, usually tipped with a minnow and set far back 100 feet in open "clean" water with no obstructions (outside rod). Another, different colored jig, perhaps 1/16-ounce fitted with a safety-pin spinner (like that made by Hildebrandt), is set out perhaps 80 feet back (outside rod).
The two "inside" rods run shorter lines, one back maybe 60 feet and the other just behind the motor 30-feet behind the stern. The nearest boat line can be a plain minnow with maybe a spinner rigged on the line or a bright-colored, on-line float.
The 60-foot line should be suspended by a small cigar-shaped, on-line float, using a 1/16- to 1/8-ounce jig. The jig is positioned half the depth of the water below the float (check your fathometer).
What trollers are trying to do is position lures and baits through the water column, and they're careful to use a variety of offerings, sizes, weights, and colors. If they start hitting weeds or snags with a line, they'll go to a lighter lure, increase trolling speed, shorten the line, or fit a small float above the lure/bait to keep it clean.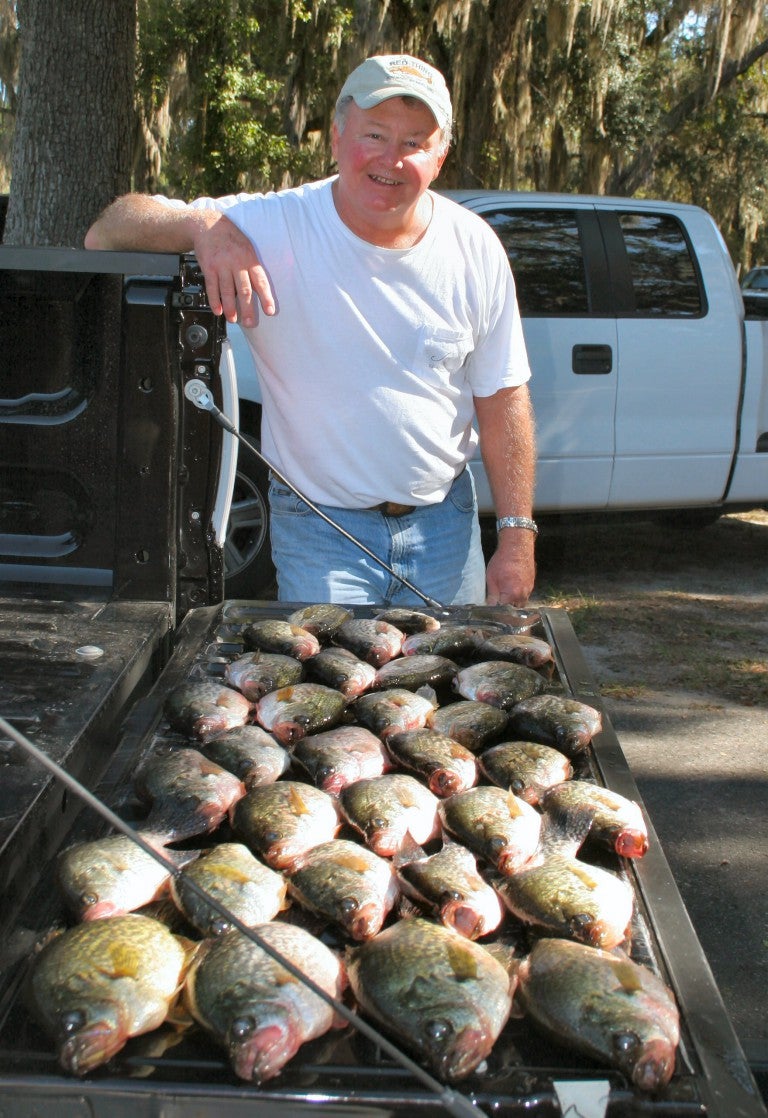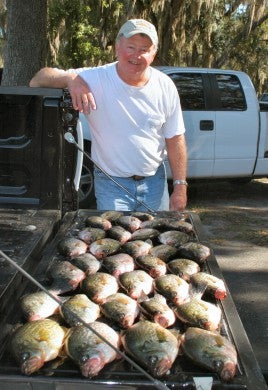 In really clear, shallow water for ultra-shy crappies, extra long lines may be needed.
Although you almost can't troll incorrectly for crappies, the best fishermen are never complacent in their quest for "speckled perch." They're always thinking about water depth and temperature, structure, deep and shallow rigs, lure colors, and trolling speeds.
There's an old fishing truism that states, "If you're not catching fish, you're doing something wrong."
It applies well to crappie trolling, which is why it's smart to always keep thinking, testing, and trying different tactics, lures, and trolling rigs until fish respond positively.