Mini-Boats Shine for Mega-Bass In Little Lakes
Bob McNally 05.03.16

Anglers who use the back of a pick-up truck to carry their small fishing boats to off-the-beaten-track bass spots catch as many lunker bass as anyone.
While the beauty of small boats for bass fishing is in their simplicity, there are many boat design and rigging options available to improve their angling efficiency and comfort.  For example, hull material is important.
A 13-foot johnboat my oldest son uses is made of extremely lightweight, space-age plastic, with tubular aluminum supports.  It weighs almost nothing, yet is so well designed it safely holds three people and zips along quickly with a 10-horsepower outboard.  It has no live well, no rod compartment nor dry storage, and only a single bow swivel seat. So its creature comforts are somewhat lacking.
But when the bass lake we want to tap has no ramp and only a pick-up truck can get us near the water, the plastic boat is the best way to go.  Powered with a 70-pound thrust stern-mount MinnKota Traxxis motor, the boat has enough speed that I can troll crankbaits in deep water or run far from the launch site during all-day fishing sorties.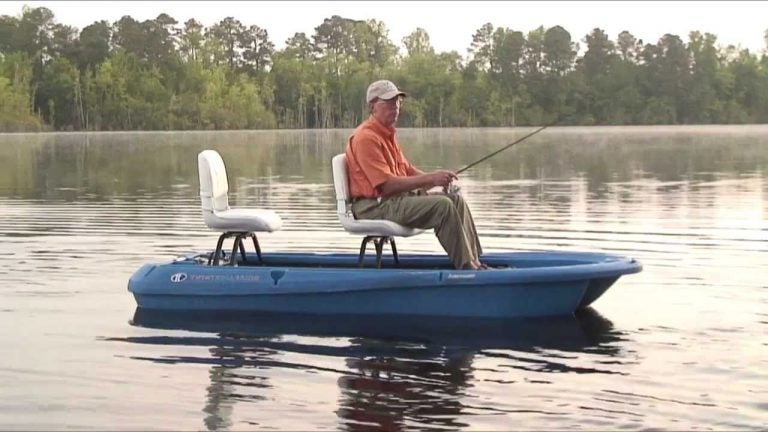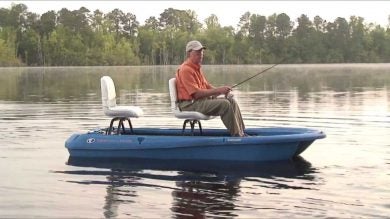 This small plastic boat when strapped to a lightweight trailer can be taken into rugged, strip-pit lakes far from the nearest road with ease when I tow it with a 4-wheeler Kawasaki ATV. This set-up may be the ultimate back-country access bass rig.