Mount Electric Fishing Motors on the Stern of Small Boats
Bob McNally 05.04.16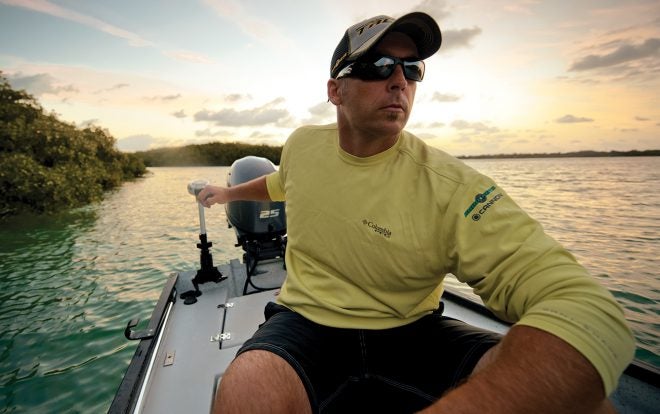 Some small boat owners mount electric motors at the bow of boats. But for savvy anglers that's cumbersome and unnecessary since most little skiffs are powered with a tiller-handle gas outboard and operate from a stern seat.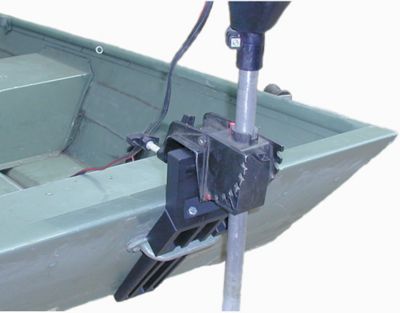 It saves steps to mount an electric motor on a boat stern, too, because at the back of the boat an angler can operate gas and electric motors without ever leaving his seat. Also, mounting hassles are reduced with a stern electric motor because many little boats lack gunnel width for properly rigging bow motor brackets.
Be sure the electric has plenty of 12-volt power, though 40-pounds of thrust is usually plenty adequate.  A variable-speed, telescoping handle, and a reverse speed are valuable, too.
Electric fishing motors are most efficient and most responsive to turning a boat when the motor "pulls" a boat, not "pushes" it. It's easy to "spin the head" of many electric tiller-handle motors simply by loosening a set screw or two, and spinning the head to the motor shaft 180 degrees.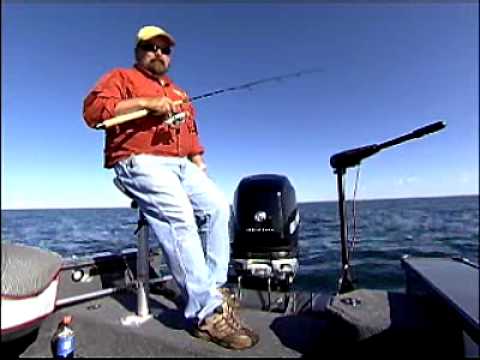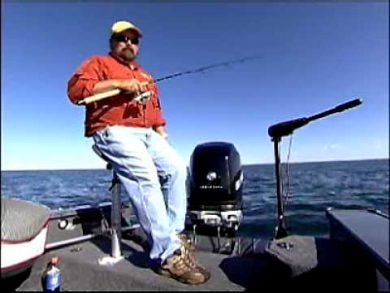 Once a head has been rotated, the boat is pulled stern first during fishing. It may look a bit awkward to those unknowing anglers. But it's the best and easiest way of precisely handling a small boat for fishing.