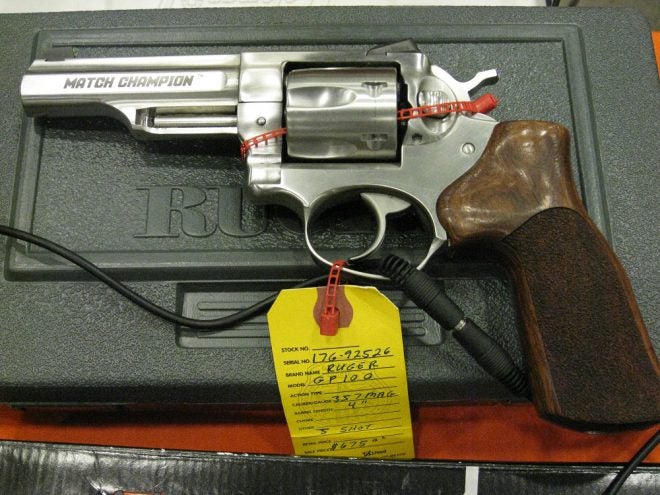 Working gun shows for nearly forty years now, I have seen some pretty interesting characters buying guns and some rather strange trades over the years. Gun shows are basically designed to buy, sell, and trade firearms. It is a legal, legitimate business for many, a hobby for a large number of collectors and gun enthusiasts, and a social gathering for all.
During a recent show I witnessed a curious couple come to our table of wares more than once. They appeared to be shopping for a basic, semi-auto pistol in 9mm. They picked up and examined several models of Glocks, Rugers, Smith and Wessons, and others. They were intent on handling each one to gauge the fit for their individual grips. The mission seemed to be to get one gun to fit them both. Sometimes that can be quite difficult to achieve, if not impossible.
They were good shoppers. They asked lots of questions and we were happy to oblige. What I determined from talking with them is that they had never owned or shot a semi-auto pistol. Their idea for buying one was to increase their available firepower. They liked the concept of being able to quickly change out magazines to reload the pistol. They confessed they knew little to nothing about how to operate a semi-auto pistol.
I also discovered that in her bag was a fine Ruger double action revolver they wanted to trade. It was a pristine GP-100 Match Champion in .357 Magnum. Upon examination I determined it was in like new condition. It probably had not been fired 50 times if that. They never did reveal if they liked this revolver or if by chance the .357 Magnum was too much for her.
They seemed to settle on a Glock 19 as a final selection, but moved on to visit other show tables. I suspect at this point they were shopping price. However, they eventually came back and settled on a trade with my dealer partner for the Ruger. I should have bought it.
My whole point here is to know what you want by doing some advanced homework. For whatever reason they wanted to trade the revolver, the pistol option would only make good sense if they were willing to train how to use it effectively. I suspect the Glock went in a drawer after a couple magazines were fired.
This couple may not have been any better off with the different handgun. Don't let your primary defensive gun end up like the fancy food processor or carpet steamer that you never use.