Watch: Lions Lick Their Tent While They Watch from Within
Russ Chastain 05.31.16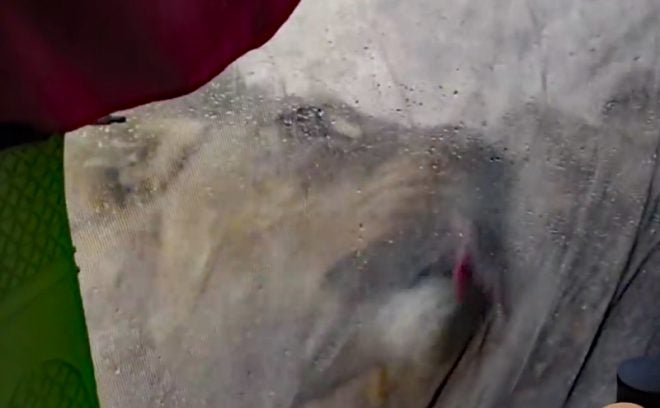 File this under "Yikes!"
Here we have a video shot by a resident of a tent, of a pair of lions–yes, lions!!–licking water off of the exterior of the tent.
Nothing like being separated from big, hungry, sharp-toothed predators by nothing more than a thin ply of flavorful fabric, right?
I love the outdoors and I like camping, but I do not want some of this. What about you?