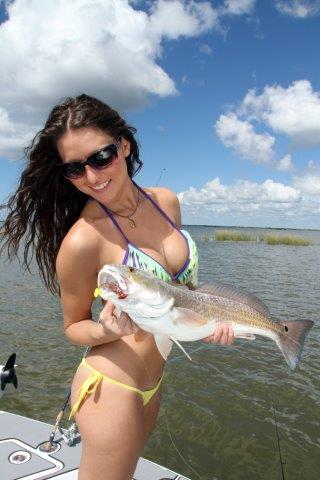 Ebbing tides are great times to be on inshore waters searching for hidden treasures, otherwise known as "structure" that harbors gamefish from drum and sheepshead to redfish, trout, snook, striped bass, flounder, and more.
Take special note of exposed shell bars and old pilings. Both such places are rich in minute marine life, on which baitfish feed, which brings bigger fish. Extreme low tides during full and new moons in spring reveal the most potentially good bottom hot spots to inshore anglers.
I once found part of an old sunken barge in a broad sound during a full moon low tide in May. The place has since become one of the most productive inshore spots I've ever fished, giving up numerous heavy catches of flounder, sheepshead, spotted seatrout, red drum, even tarpon. The barge never was exposed during the low tide I located it. It merely showed as a large, dark shape in the otherwise sand-bottom sound. And the only time the water is low enough in the sound to reveal the dark shape of the barge is during full moon, low tide, in spring.