Review: Stag Arms Model 2 M4 Style Carbine
Pat Cascio 06.07.16

Stag Arms got their start making left-handed ARs for that 15% of the population that is left-handed. Personally, I've never seen the need, since you can get an AR set up with ambidextrous controls, but that's just me. My local gun shop had a Stag Arms Model 2 on the rack a couple months ago, and I decided to take a real close look at it.
It was priced at $840.00, which is about the going price for many entry-level ARs. The price caught my attention, as did the quality. I couldn't find anything to fault, so I took the gun home.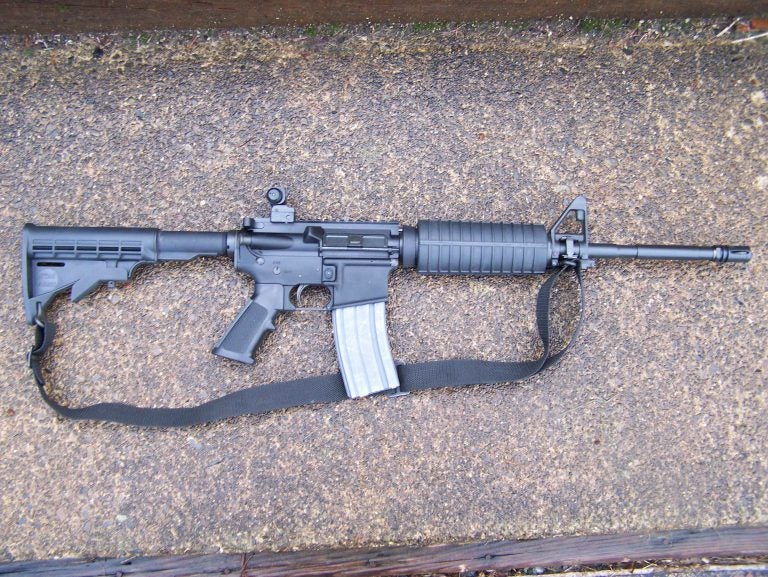 The Model 2 has a 5.56mm NATO chamber that will also shoot 223 Rem. It is a direct gas impingement gun. The barrel twist is 1:9 inch which is the most common civilian-preferred rifling twist. It's an M4 style carbine with a 16″ chrome-lined mil-spec barrel and chamber. The hand guards are oval shaped and have a double heat shield (many ARs have either a single heat shield or none at all, and during rapid fire you'll be glad to have this feature).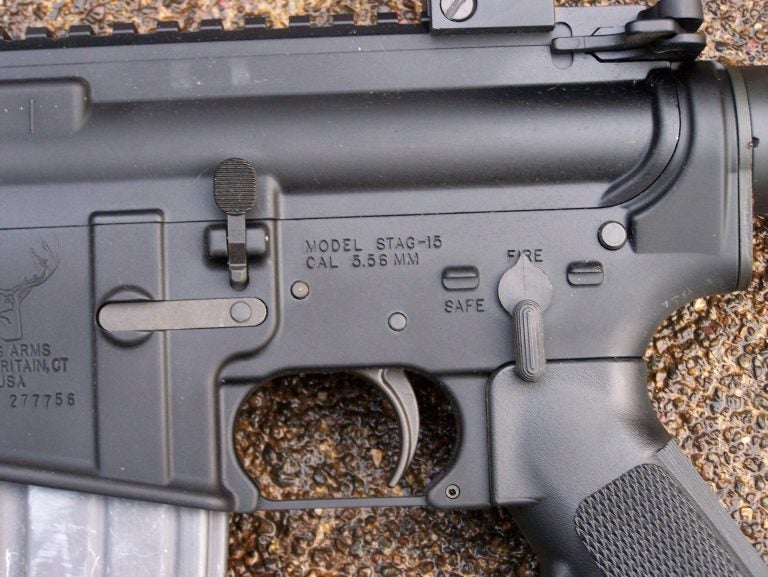 Upper and lower receivers on the Model 2 are mil-spec 7075 T6 forged aluminum, phosphate finished. The bolt carrier is an enhanced semi-auto type, and just about all the rest of the gun is up to mil-spec standards, too, including the 6-position telescoping stock.
The Model 2 is one of the best-fitted ARs I've run across in a long, long time. Care was taken with the manufacture of this M4 carbine.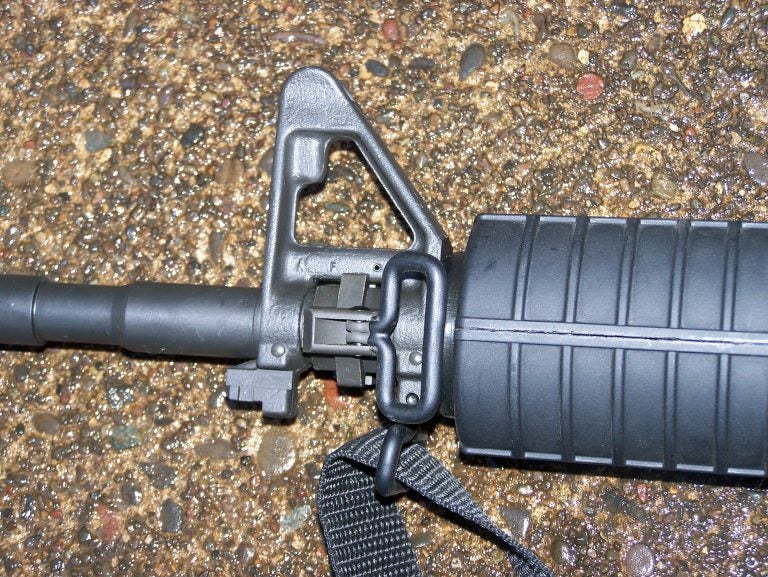 You have two choices for attaching the front of your sling swivel: under the barrel or on the left side.
My Model 2 had a fixed front sight post and a flat top upper receiver with a folding Midwest Industries rear sight. The rear sight locks up solidly, unlike some others I've tried.
I had a decent selection of 223 ammo on-hand for testing:
Black Hills 55 grain soft point
Black Hills 55 grain reloaded 55 grain FMJ
Black Hills 68 grain Match King HP
Buffalo Bore 69 grain Sniper HP
Winchester white box USA brand 55 grain FMJ
The rain and fog were terrible for several days of shooting, and I was restricted to shooting at 50 yards. Any further out and I couldn't see my target because the fog was so thick. I used the sights that came on the gun and a rolled-up sleeping bag over the hood of my SUV, in the rain. I got extremely wet during my shooting sessions with this gun.
The clear winner in the accuracy department was the Black Hills 68 grain HP Match King round, which gave me inch-and-a-half groups. Second up was the Buffalo Bore 69 grain Sniper JHP, producing groups slightly under two inches. I think the gun and ammo are capable of better accuracy in better conditions.
All other ammo was giving me groups larger than two inches.
I burned through 90 rounds of Winchester 55 grain FMJ during my function testing of the Model 2 with zero problems.
In all my shooting, I foolishly burned through over 300 rounds of ammo, something I hadn't planned on doing during these days of higher ammo prices and shortages, but the gun was fun to shoot! I also wanted to mention that the sights on the Stag Arms Model 2 were adjusted perfectly for a 300 yard zero. I've only had a couple AR-15s come into my hands that had the sights perfectly adjusted.
There were no malfunctions of any kind with the Model 2.
Full retail on the Model 2 is $940.00, but I got my sample for $860.00 at my local gun shop, which was a heck of a deal in my book. While we can't have a true 100% mil-spec AR unless we jump through the red tape of getting a full-auto M16, I think the Stag Arms Model 2 comes close because it has so many mil-spec parts. And the gun is fitted, not just cobbled together.
Look, you can find a bottom-of-the-line AR for around $700.00, give or take a few bucks. But for a little more money, you can get an "entry level" M4 from Stag Arms that will blow much of the competition away with the quality. Is it worth a little more money? In my book, it sure is. Plus, you get a lifetime warranty.