Review: Remington 700 SPS Tactical 308 Bolt Action Rifle
Major Pandemic 06.13.16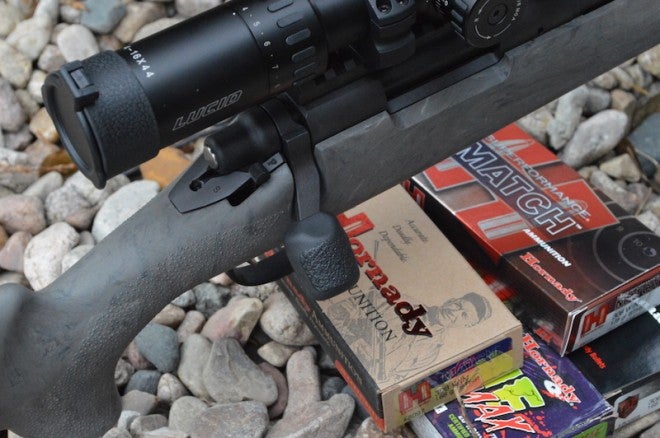 I am sure every possible word has been already said about the Remington 700 over the years. With the exception of the Remington 870 shotgun, the Remington 700 remains the most popular gun in Remington's entire lineup. Remington currently offers nearly 30 versions with multiple caliber options in each model. The shear number of configurations is dizzying.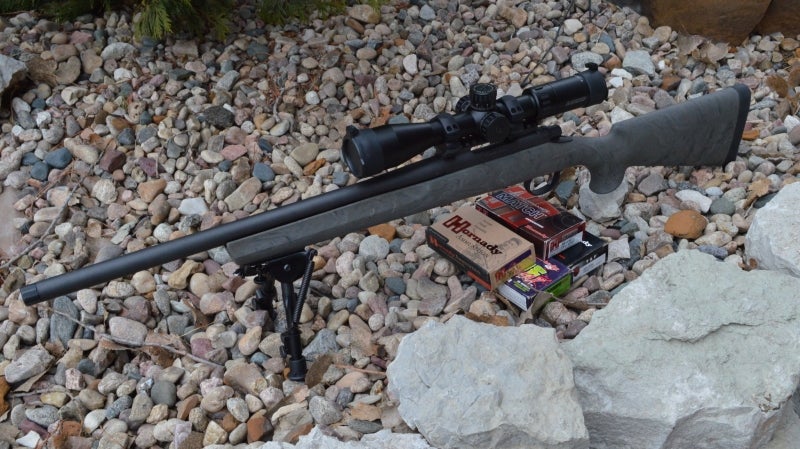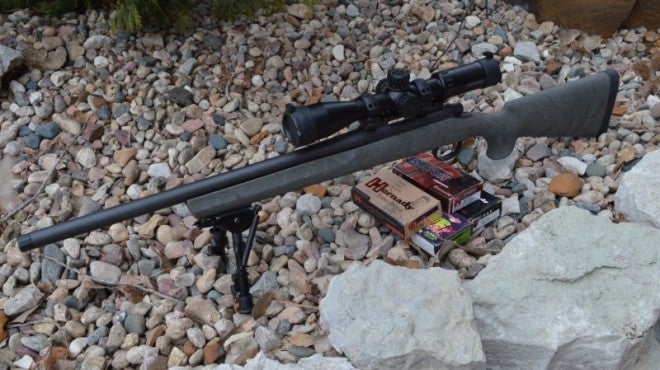 People wanted tactical 700s, and Remington responded. Buyers were interested in a straightforward Remington 700 priced for the LEO or military shooter. Remington's response was adding the Remington 700 SPS Tactical model in 2010, available in various barrel configurations with chamberings in 223, 308, and later the 300 Blackout. I choose the proven and popular 308 for this review, with a 20″ threaded barrel and a fast 1:10 rifling twist.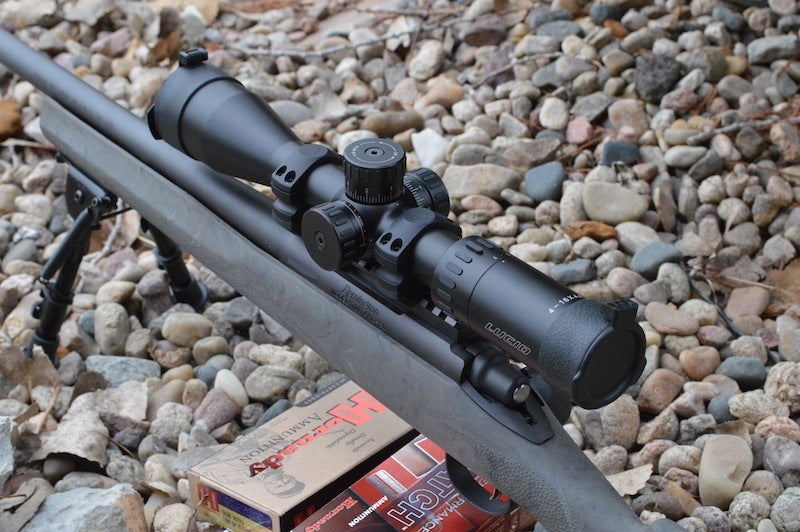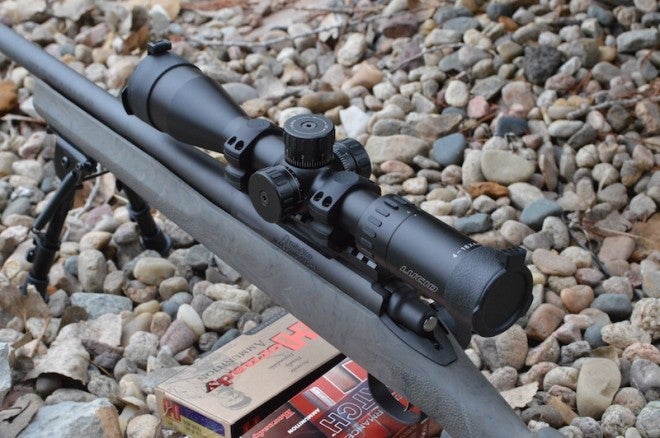 Fit, Finish, Feel, Features, and Functions
The Remington 700 SPS forgoes all the nice little surface treatments in favor of a fairly pedestrian black oxide finish. The finish, while plain, is extremely durable. Equally unimpressive is the Hogue style rubber stock. So on the outside, the Remington 700 SPS Tactical is about as understated as it comes, compared to most Remington 700s, but internally, the SPS Tactical has all the same specs as more expensive 700s.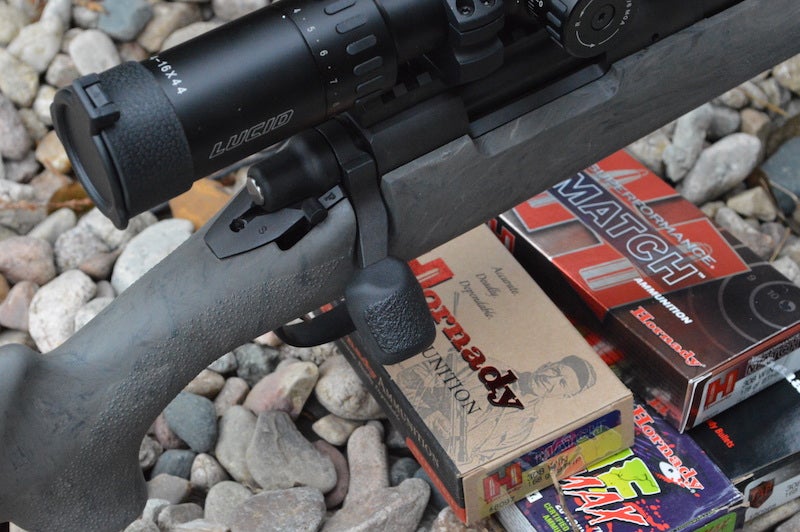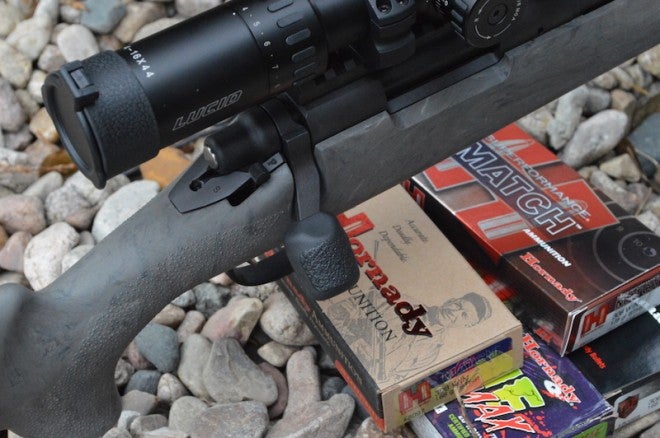 Chances are high that my Remington 700 SPS Tactical will end up coated with AlumaHyde II or some other coating, so I am not worried about surface finishes.
The Hogue stock features dual-point pillar bedding to increase accuracy and a SuperCell recoil pad. The stock may not be fancy, but it is weather resistant, durable, and will hold zero regardless of weather. For the price and intent, there is no better stock on the market.
The heavy-profile, hammer-forged 308 barrel has all the accuracy of Remington's shiny sporting rifles. In fact, some say that the SPS Tactical is one of Remington's most accurate 700s.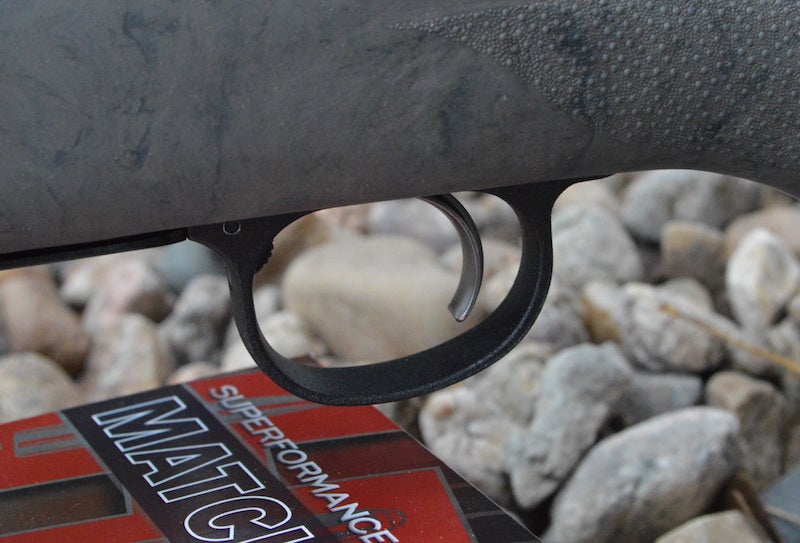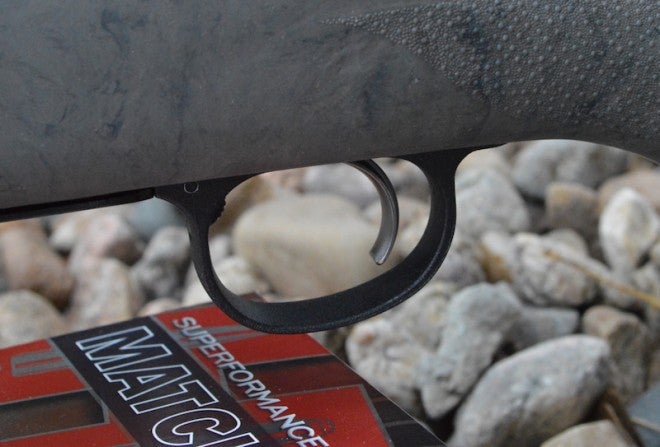 The Remington 700 SPS actually has several exclusive features that I like, namely the 20" heavy barrel, the threaded barrel, and the X-Mark Pro trigger.
A heavy barrel typically delivers better accuracy than thin sporting barrel profiles found on most 700 models.
I wanted the threaded barrel because I wanted to attach a brake or suppressor later on. My experience has been that you can greatly increase follow up shot speed and even provide self-spotting when you have a quality muzzle brake attached to keep the muzzle flat and reduce recoil.
I think the X-Mark Pro trigger is one of the better factory single-stage bolt action rifle triggers on the market.
The Build
I wanted to equip the rifle with quality components that I would not have to swap around too much as I upgraded the rifle later on. This build used a Harris bipod and a Lucid Crosso Over 4-16x44mm scope, which I mounted using Brownell's steel Remington Short Action picatinny base and American Precision Arms steel 30mm rings.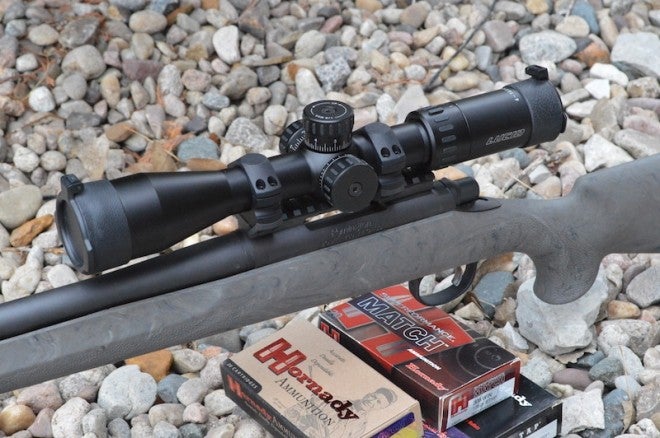 The Lucid 4-16 is an excellent and stunningly-clear optic for the price, and it has all the features you would typically find on top-end optics with the exception of a first focal plane.
I think everyone knows that Brownell's has an excellent line of their own products, and this all-steel scope base is an exceptionally well made solid piece, but I do wish they offered it in a 20 MOA version.
The American Precision Arms 30mm rings are unique, and you can guess that at $195 they are well made and as high-precision as I have seen in a set of scope rings. I did make a mistake going with the .856" rings, as I discovered when I tested them with other chassis/stock systems. You really need at least a 1.031" (medium) ring height, especially if you have a larger objective optic.
If you plan on sticking with a standard open top stock such a the factory Hogue or a high grade open barrel McMillan stock, a set of .856" low rings will work fine, but if you plan on using one of the billet "tubed" handguard chassis systems, then you will likely need higher rings.
One feature this model lacks is a threaded bolt handle. One of the first upgrades "everyone" does is to have the bolt handle milled and threaded to accommodate an oversized bolt handle to make it easier to cycle the bolt quickly.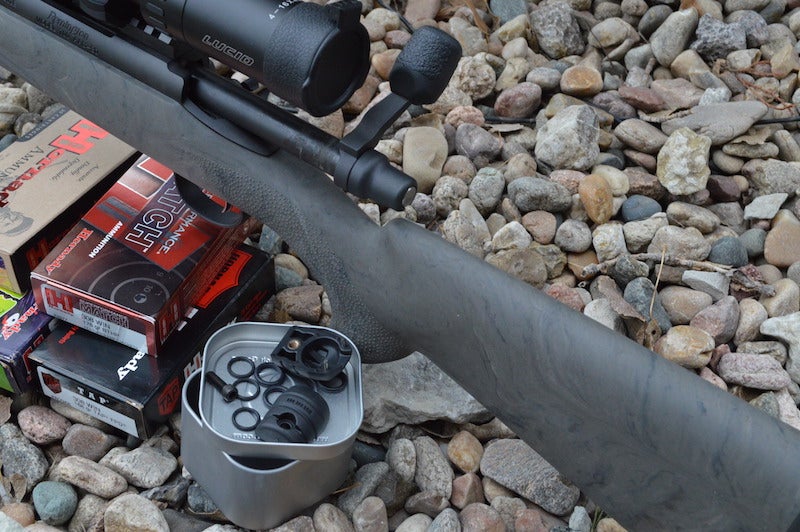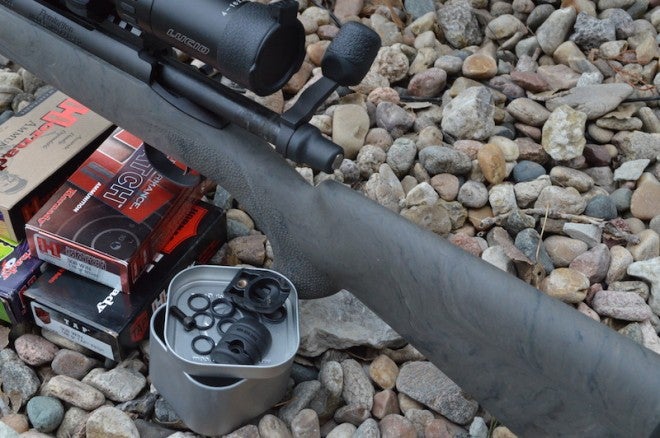 Since this model doesn't have a threaded bolt handle, I found a simple product called the Bolt Lift ($28 from KRG). It's a bolt-on extended and enlarged bolt hand knob that just clamps over your existing bolt's grasping knob.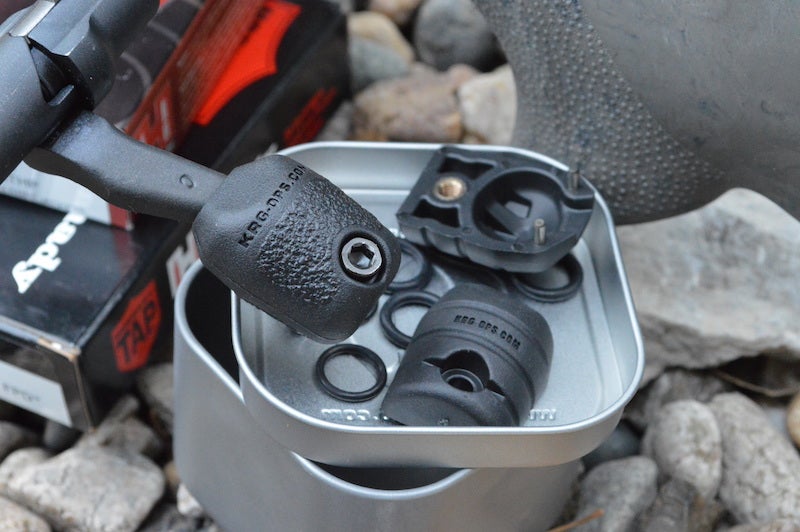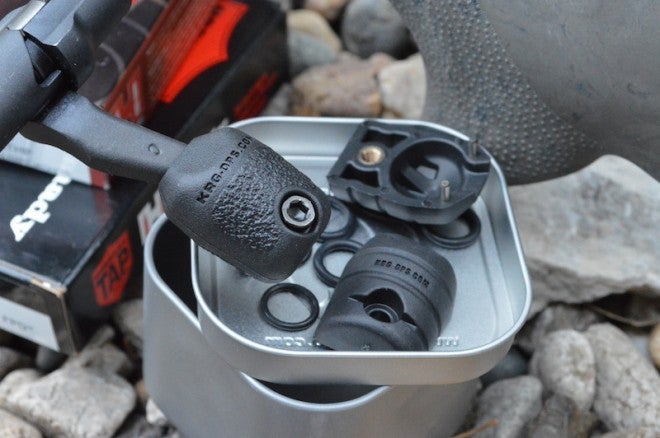 After the KRG Bolt Lift is installed, you have a hard time telling that you didn't spend the $50-$100 for a custom threaded bolt handle.
Accuracy
After some research and a few rounds downrange, I found that, as most people have said, the Remington 700 SPS Tactical produced its best groups with 168-grain bullets. I opted to round up the usual Hornady suspects of TAP, Superformance, Z-Max, and A-Max rounds in 168 grain bullet weight and headed to the range with that and some NATO-spec XM80 149 grain ammo.
The results did not disappoint me. My best group was a 5-shot 100-yard .51″ group, and almost every load that I tested delivered 100-yard groups smaller than one inch.
The XM80 was a great inexpensive practice round that still shot consistent 1" 100-yard groups.
Playing around with the X-Mark Pro trigger netted a little tighter groups, trimming about a tenth of an inch off all the groups, which officially pushed my best groups under the half-inch mark at 100 yards.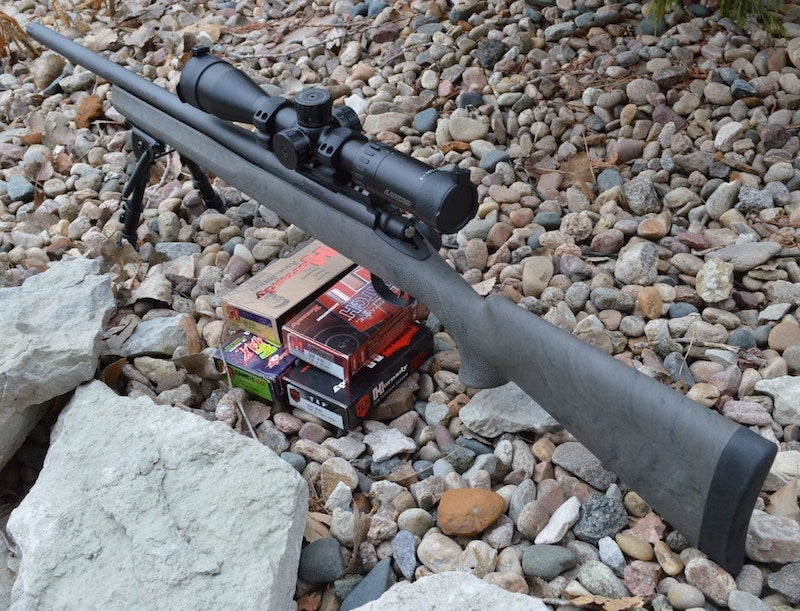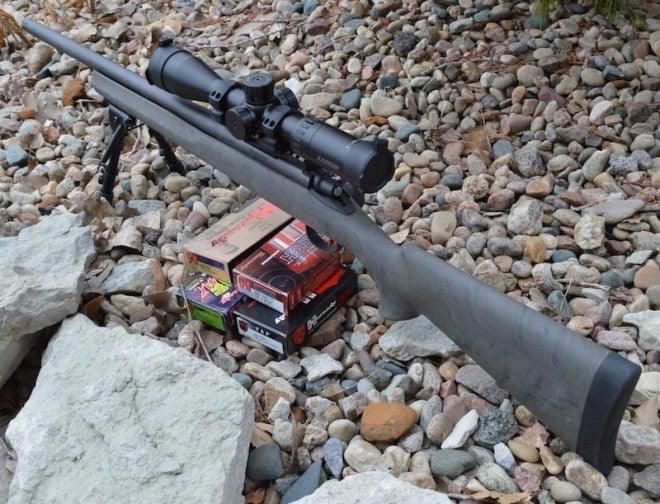 Final Thoughts
The Remington 700 SPS Tactical 308 is a fine rifle that spits out amazing groups even with milspec ammo. With top end target and match ammo, the SPS Tactical is an amazingly good-shooting gun that some folks have reported as good as ¼" 100-yards groups with out of the box. My best group approached those groups, but realistically it might take a great aftermarket Timney trigger to squeeze that kind of performance out of it.
For the upgrade-bound buyer, the Remington 700 SPS Tactical represents a simple path for just upgrading the chassis/stock and trigger. Drop the rifle into a new free-floating chassis with a new trigger and you'll have a pretty nice long range rig. And for $650, the SPS Tactical 308 is a great place to start.
Manufacturer Specs
20″ heavy barrel
X-Mark Pro Adjustable Trigger system
Hogue overmolded stock
Pillar bedded stock for accuracy
Durable satin black oxide metal finish
Hinged floorplate magazine
Caliber 308 Win
Average Weight 7.5 pounds
Barrel 20″ with Threaded Muzzle
Overall Length 39 5/8″
Barrel Twist 10″
Model 84203
Build Cost
Remington 700 SPS Tactical $650
KRG Bolt Lift $28
Lucid Optics 4-16×44 Cross Over Scope $419
Brownell's Steel Remington 700 Short Action Base $99
American Precision Arms 30mm Steel Rings $195
Total Build Price: $1391