Watch: Gun Bed and Gun Shelf Shotgun Dispensers!
Russ Chastain 06.13.16

A while back, I wrote up a piece about hiding your guns in plain sight in furniture. From shelves to sofas, coffee tables to china cabinets, there's something available for just about everyone. And now, there's something even better.
The Gun Bed–and a newer product, the Gun Shelf–allow you to store a long gun (rifle or shotgun) completely hidden from view. The best part? They will drop that gun right into your waiting hands.
The Gun Bed is the first product from the company, and it's pretty cool. Say you're slumbering peacefully in bed when you wake to the sound of intruders in the other room or even standing by your bed. Reach your hands back, palms up, and use your fingertips to push the top edge of the spring-loaded wooden panel in the "quick draw, gun-hiding headboard." Your long gun will fall into your waiting hands, then in one swift movement you can have your firearm pointed at the bad guys.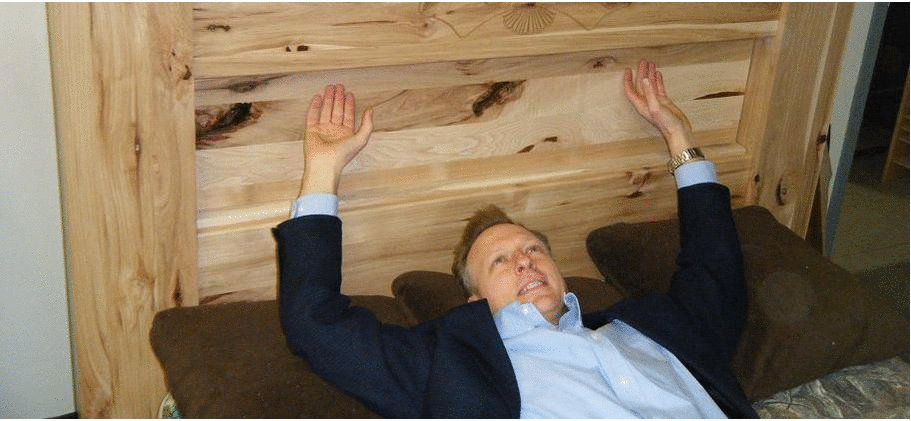 If your first thought is like mine, you wonder whether you'll accidentally drop your scattergun onto your noggin by flailing against the headboard in your sleep. The answer is, probably not. It takes more pressure than your head will enjoy, and you'd likely wake up before pushing the shelf back with your bean. And accidentally pushing hard enough on it with your hands seems unlikely.
Each Gun Bed is custom built by professional American craftsmen using solid top grade lumbers.
Three models of beds are available, including a nice-looking log bed. The other three models are available in several different woods, so there are numerous choices available. Prices range from $1,095.00 to $2,038.00, and the inventor says there's enough room inside to store an AR with a 30-round magazine.
Don't want to replace your bed or just can't afford the expense? Never fear, the Gun Shelf is here!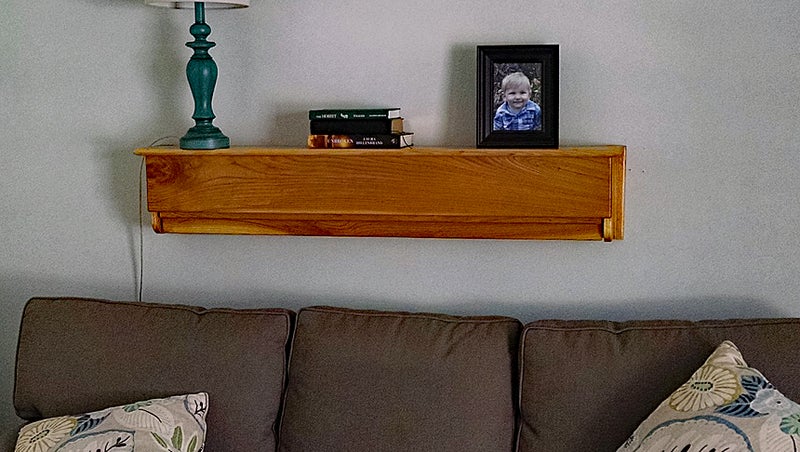 This thing can be put just about anywhere: foyer, living room, over the head of your bed, even over your fireplace. Reach underneath and push a spring-loaded piece towards the wall, and it will dump a gun into your hands. This might be better for those who may get too active in bed and accidentally trigger the Gun Bed's release. The Gun Shelf comes in white, black, natural oak, and stained oak.
All of the company's products have keyed locks, so you can lock them away from children and other curious cats.
My only problem? Now that I know about these products, I want me some.
Check it out in this video and see what you think.