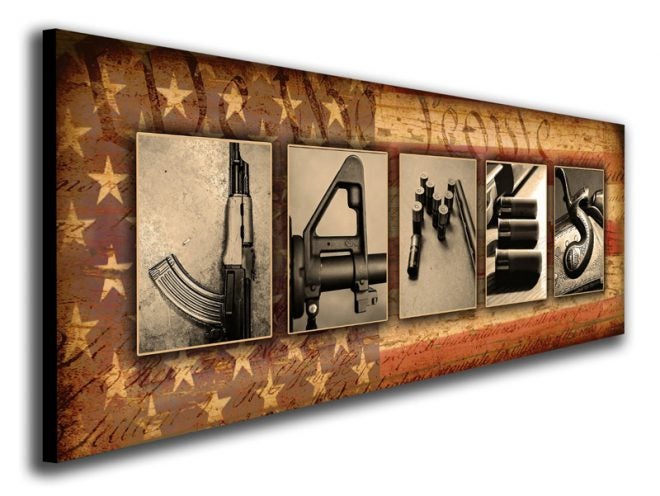 How's this for a great idea: Create an alphabet using photographs of guns and ammo, then offer personalized wall hangings. Oh, and print them in a sepia tone with a rustic USA-flag backdrop, overlaid with the Constitution.
I love it!
It's being offered on Amazon.com by Personal Prints, which does this same sort of thing with other objects as well (with themes including golf, beach/nautical, wine, and more).
They're printed on canvas and available as a block mount or framed.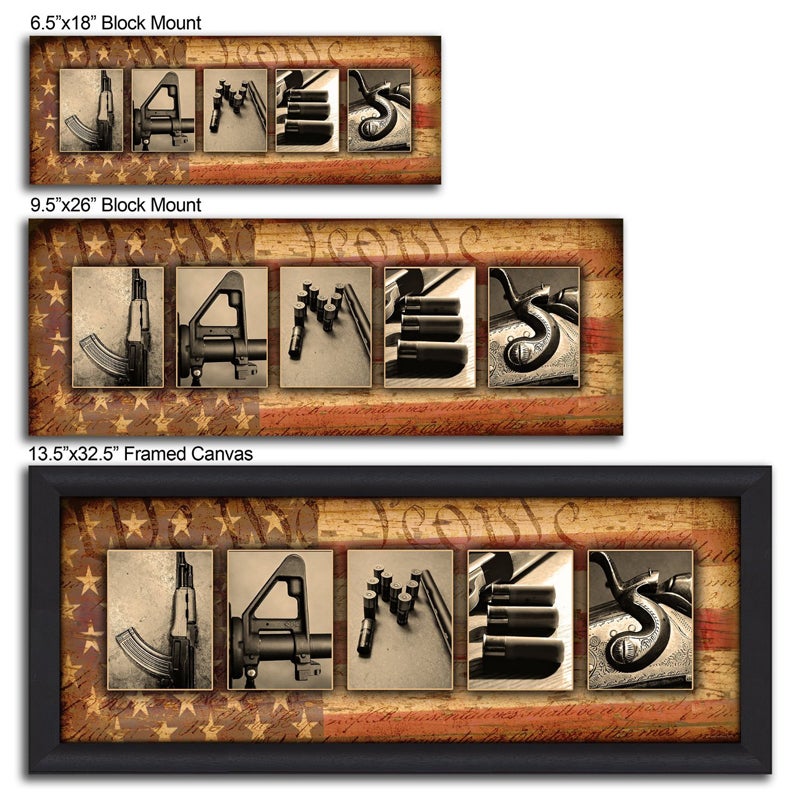 They even have multiples of each letter to avoid repeating the same image in any given printing. Sweet! A sample of their alphabet can be seen below.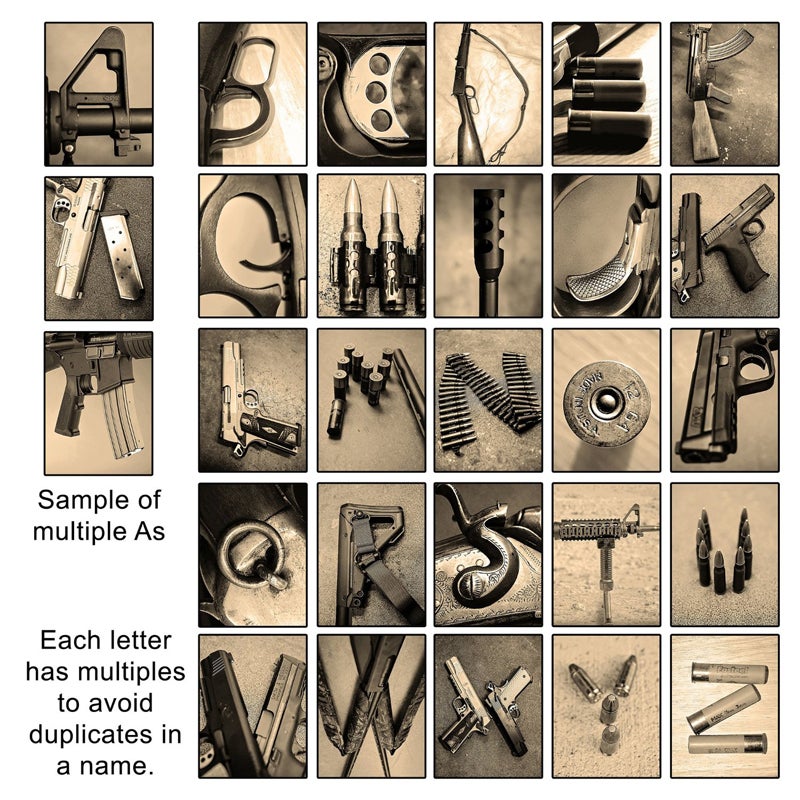 They say their business is family owned and operated, and these products are made right here in the U.S. of A. What's not to like?