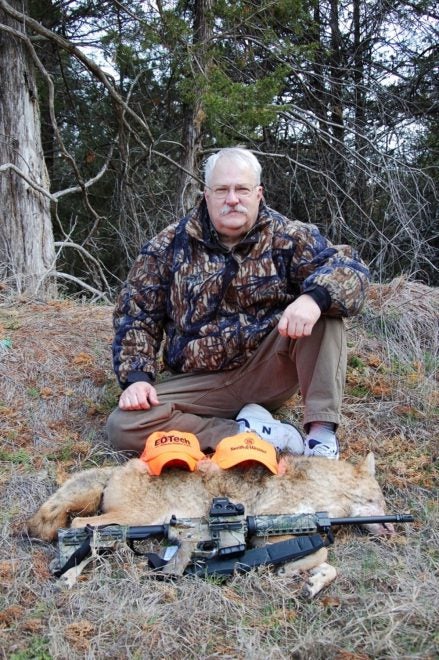 Congress is in the throes of another classic knee jerk reaction to recent terrorist activities. Which, by the way, the federal agencies refuse to officially recognize as such, presumably so as not to offend anyone. Do we coddle the enemies that will destroy us?
Be that as it may, news reports today indicate none of these new laws, which are just some of the old laws, will not pass. When it comes to news today, nobody can tell who is telling the truth, so take it all with a box of salt. If you need or want an AR rifle, you had better track one down this week.
I visited my dealer friend's shop last week and he was sold out of ARs. Lucky for him his distributor rep saved him back 20 DPMS rifles, and he received them last Friday. They are selling quickly, and I am advising local contacts to be at his shop tomorrow when he opens to lay claim to one.
Prices are holding but are expected to go up quickly as supplies dwindle. It's the old shell game once again. Wholesalers hold back stock to sit out the rising prices and only let a few go to their best buying dealers on a quota system–a la ammo these past few years.
So, if you don't already own an AR rifle, why buy one now? Being pro-gun, I guess the most important issue is that right now you can buy one. For how long, I am not sure. Other reasons to own an AR are highly compelling as well.
The AR (Armalite Rifle, not assault rifle) platform is easy to shoot, easy to orient to, and quite accurate in the hands of a decent shooter. Their operational controls are straight forward with little confusion as to what makes what work. Insert a loaded magazine, cycle the charging handle to chamber a round, take the safety off, aim, and squeeze the trigger.
ARs are the champion of customization. Add all kinds of sights and accessories and make the rifle just what you want for you. These modifications can be done by the owner, and the accessories can be bought in hordes of locations, stores, or web sites.
The AR can be an effective hunting rifle but they also do double duty as a defensive long gun. The design is uniquely American. Therefore, every gun loving American should have at least one, but best get one soon.