iCAST Review: TackleWebs Cup Holder is Great Catch-All
Bob McNally 07.06.16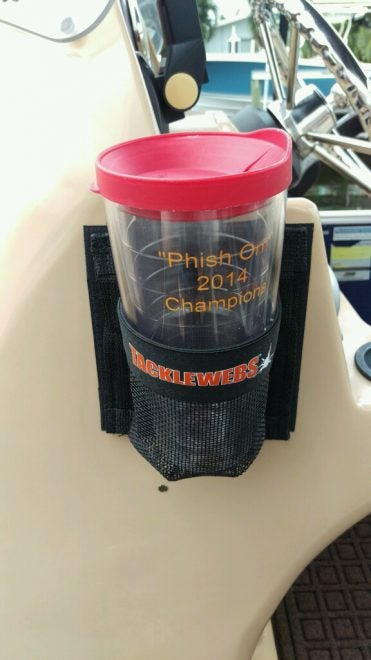 Anglers who don't own boats won't get excited about a cup holder. But for those boaters who are tired of hard cup-holders that skin hands and elbows, dry-rot, and break or fall off during use, TackleWeb's (www.tacklewebs.com) new "Hook and Loop Cup Holder" is a modest-price winner.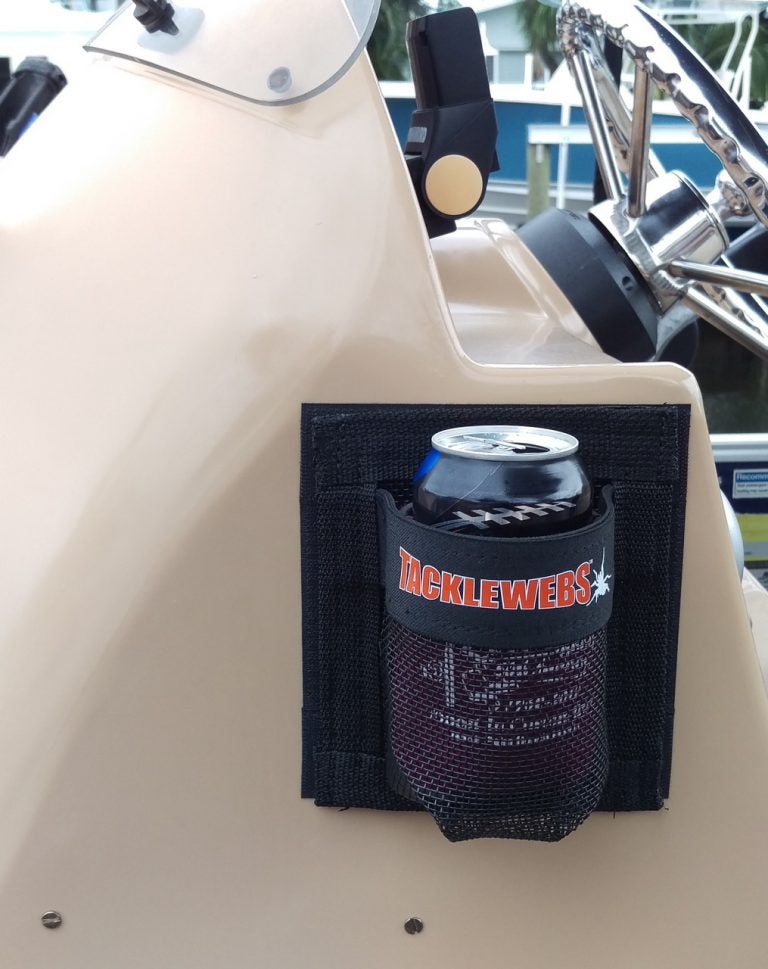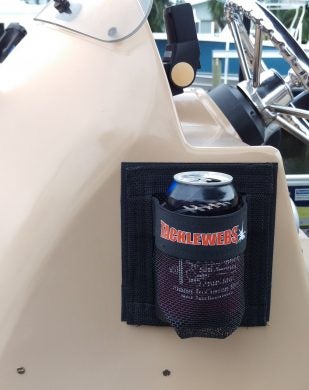 The Hook and Loop Cup Holder is large enough to easily hold a large 30-ounce Yeti Rambler cup. Like all TackleWeb products, the Hook and Loop Cut Holder is made from marine-grade, weather resistant, soft materials and can be attached to most flat surfaces and installed in areas of limited space. Because it pushes flat and is soft, when not in use it doesn't poke anglers in the back or arm when moving about in a boat.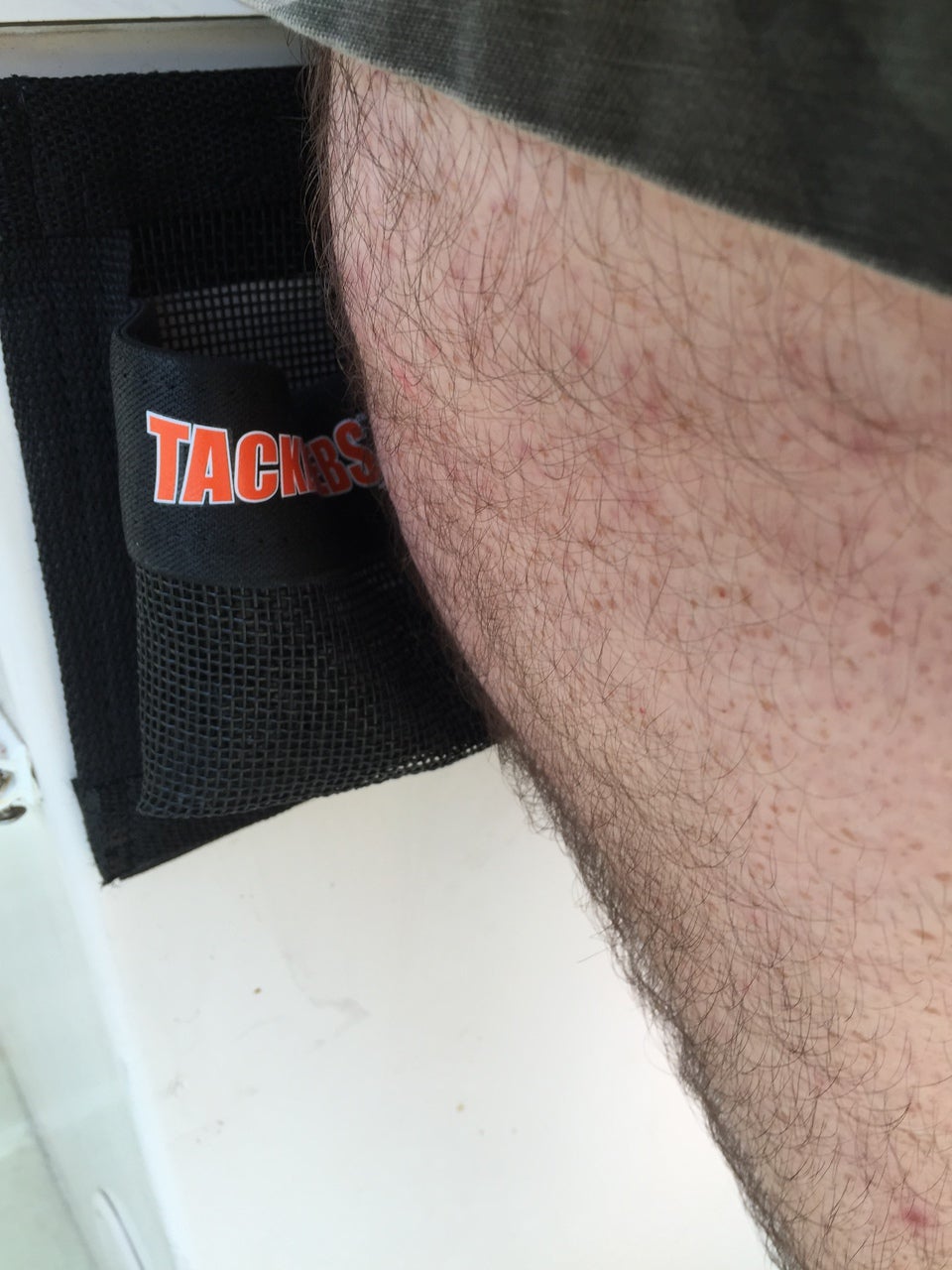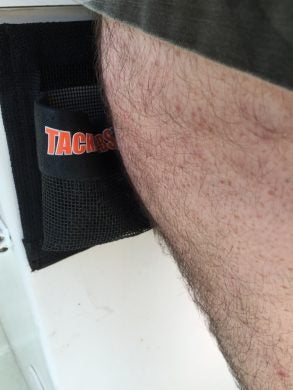 It installs with simple peel-and-stick, marine-grade, hook-and-loop fasteners, thus eliminating drilling and screwing into boat gel-coat.
The open mesh design drains quickly, and the pouch also can hold other items such as lures, sunglasses, cell phone, wallet, sunscreen, pliers, keys, etc.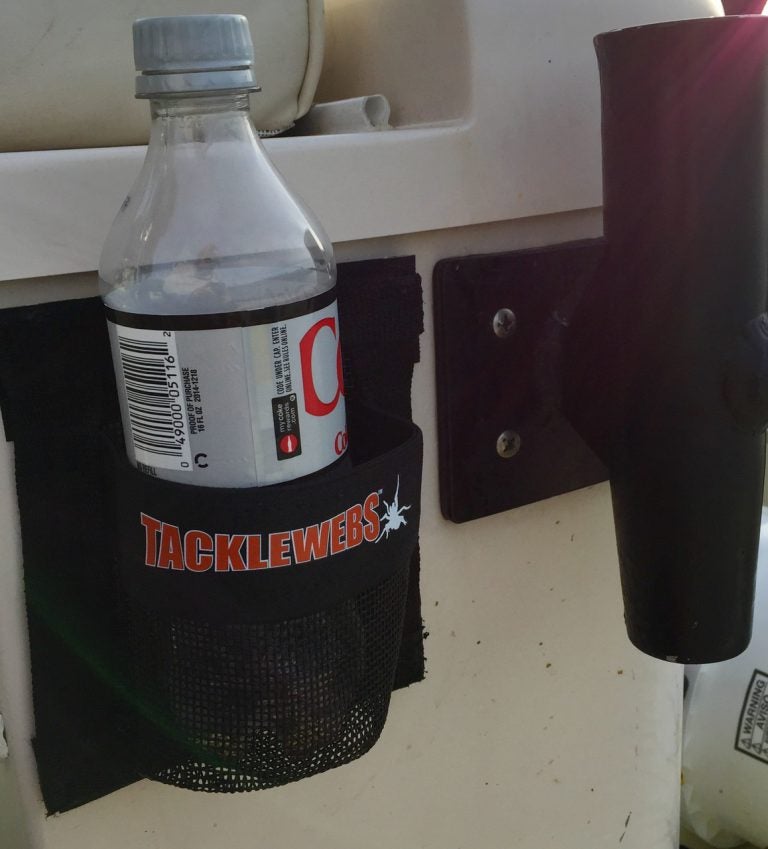 Other outdoor folks who have campers and RVs may find TackleWebs Cup Holder perfect, too.
Multiple cup holders won't break the bank either, since retail price is a thrifty $14.99.
SHOP NOW