A Solid Platform for Semi-auto Handgun Optics
Oleg Volk 07.13.16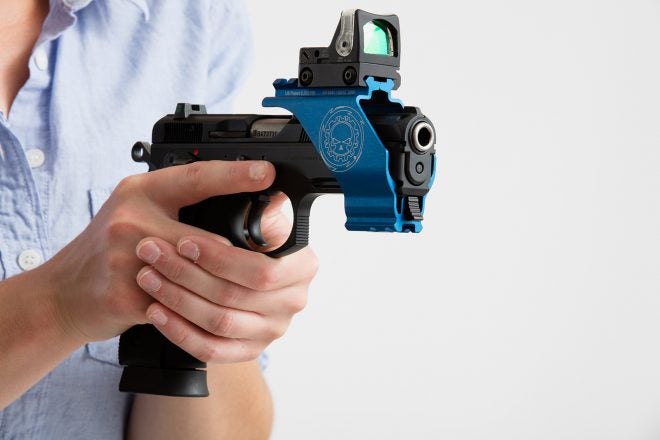 The problem with mounting optics on most semi-auto pistols is the rapid reciprocation of the slide. The optic has to be small enough to permit cycling, robust enough to withstand the constant acceleration, and yet have sufficient objective size to permit rapid target acquisition.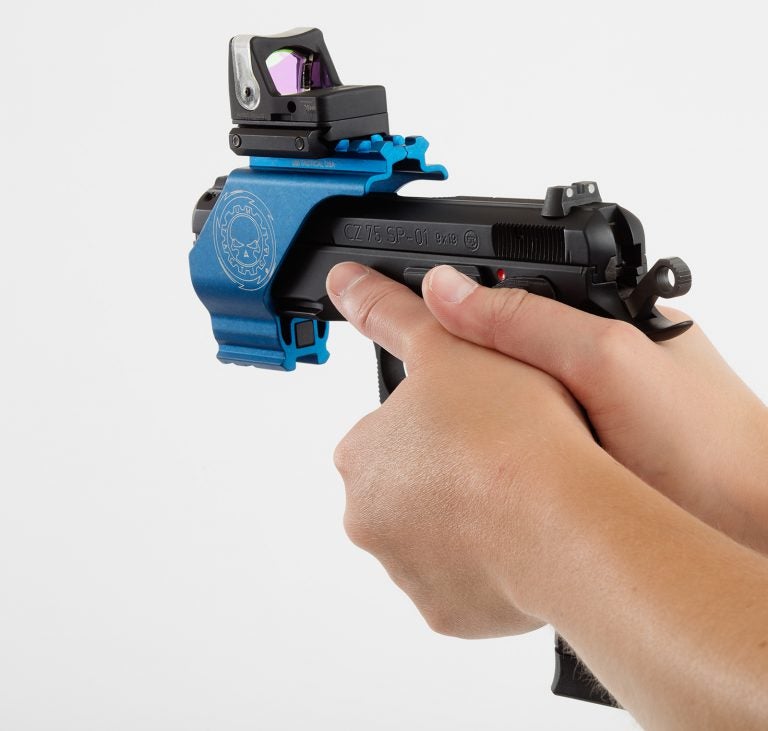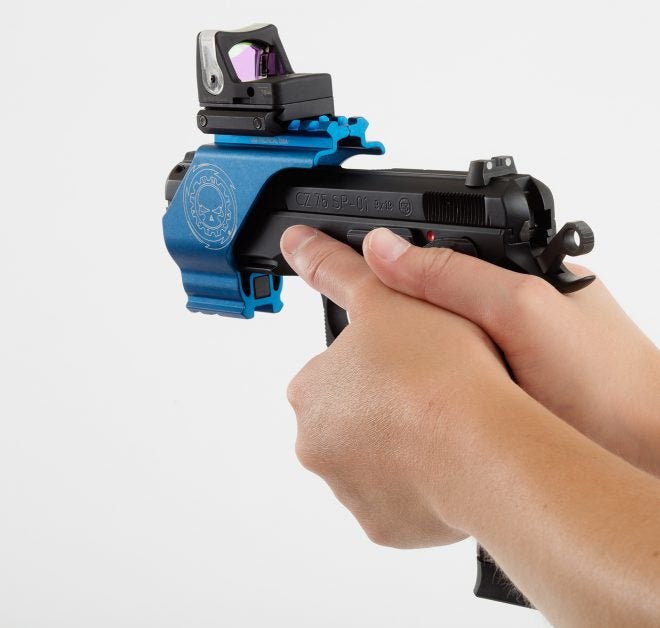 UM Tactical developed a mount that locks around the dust cover Picatinny rail and encircles the slide. That neatly solved all the problems associated with the slide-mounted red dots: the sight doesn't go back and forth with every shot, a larger optic may be used without making cycling unreliable, and sight acquisition gets easier with bigger glass. Since optics and pistols vary, UM Tactical also offers a universal holster; the optic mount, rather than the pistol, locks into it. The mount may be moved between pistols, and the holster would fit almost any semi-auto handgun.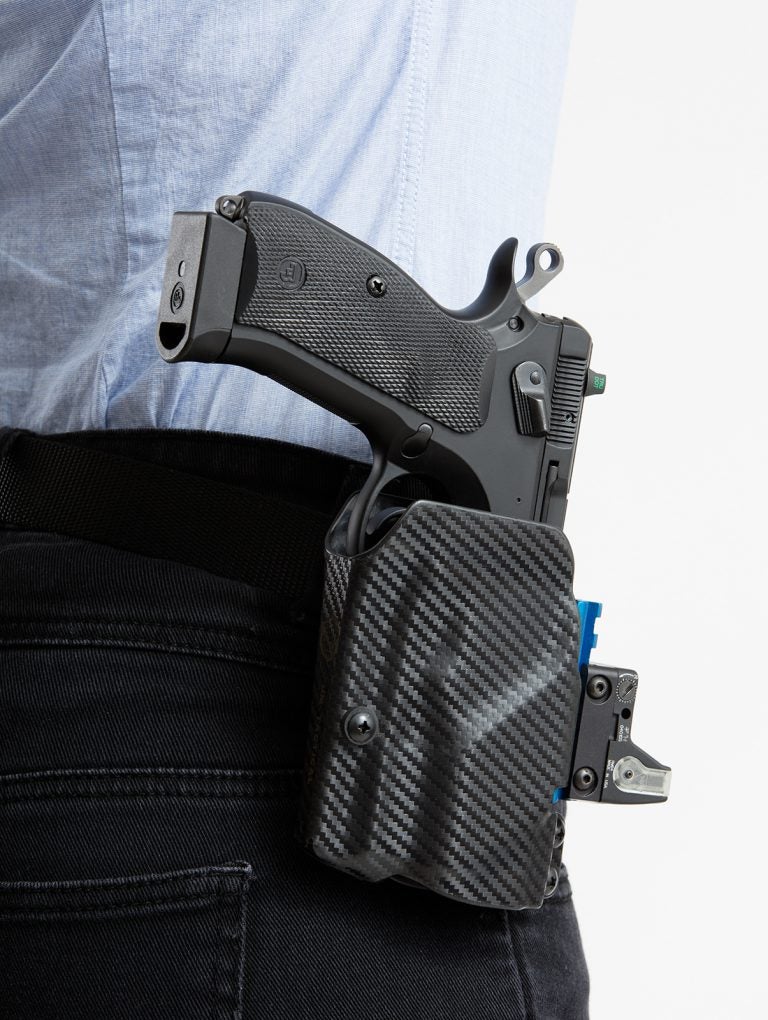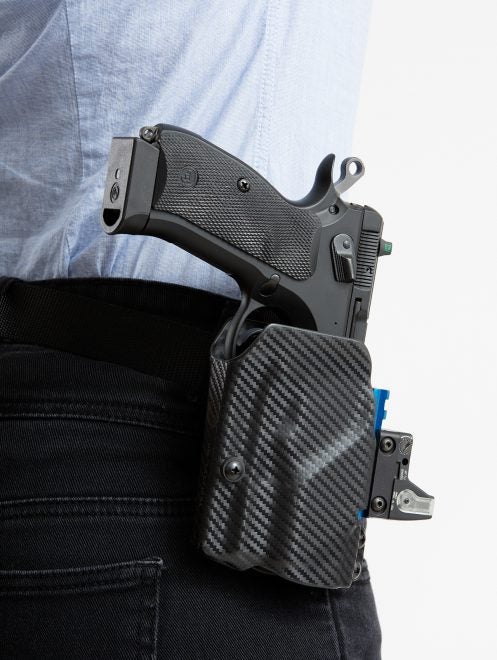 The system has limitations of its own. For one, a sturdy dust cover is necessary. CZ SP01 qualifies, but some of the flimsier polymer frames might not. Because the universal mount has to provide sufficient slide clearance, it is a little bulky. Compared to slide-mounted optics, sights installed with this mount sit about an inch higher. The higher and more forward placement makes the pistol more top-heavy, but it also reduces muzzle flip slightly. Since the mount is best suited for metal-framed pistols, the change in balance isn't drastic.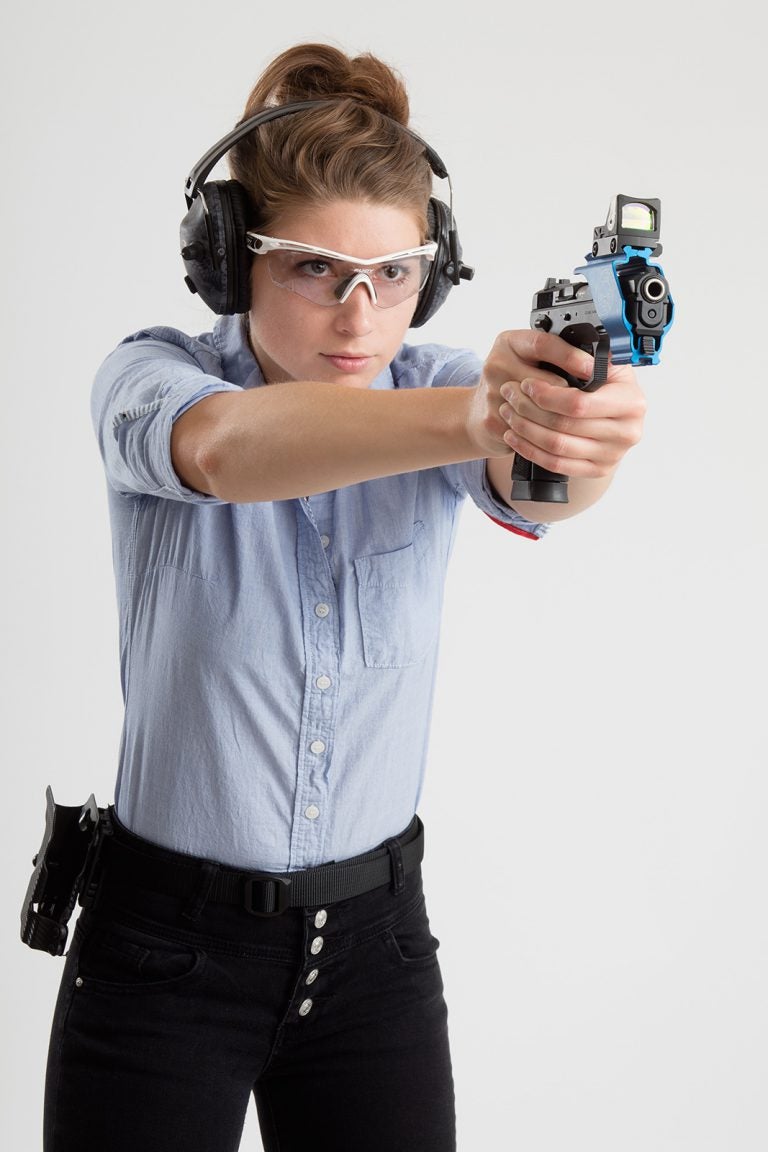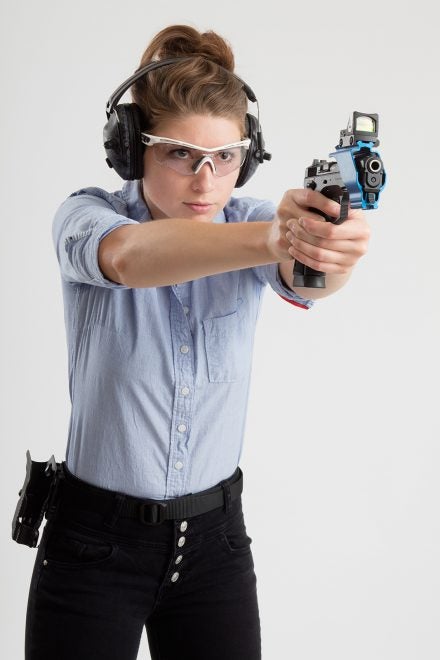 The front view shows the locking lever that releases the mount when depressed. The two sides of the mount are brought together by the mount or the rings of the optic, and the outward-directed tension keeps the installation secure.
I am not sure how this mount would fare on a defensive carry gun, given the overall bulk of the solution, but it works extremely well for target shooting and hunting. Since stability and limited iron sight resolution are the two overwhelming influences on handgun accuracy, the UM3 mount is a very helpful addition to handgun hunting. The Picatinny rail strip at the bottom of the mount can be used either for lights and lasers or for a small bipod. The top rail can hold a red dot or a magnified scope, something that direct slide mounting cannot support. Given the inherent accuracy of top-tier pistols like the SP01 shown here, using UM3 for improving aiming accuracy and stability enables hits to much further ranges than typically expected.