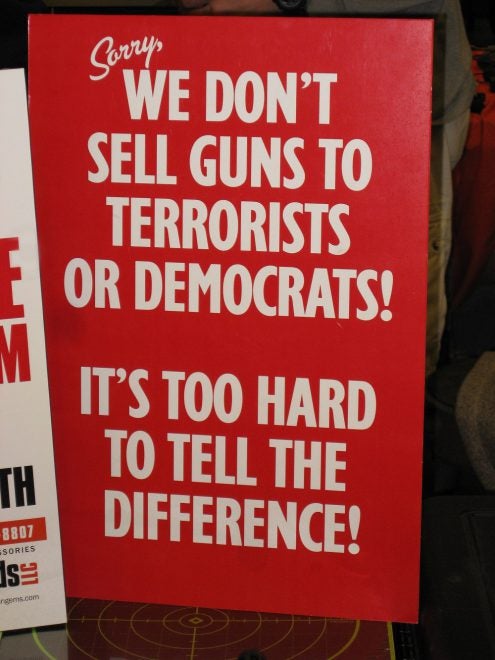 Have we mentioned here before that the world is a scary place? I am sure we have, but let me reiterate it once again. The world is not only a scary place over all, but it is getting worse virtually every day. Fear over more incidents coming ashore here in America are fully justified.
As they say, it is not a matter of "if" but more a matter of "when."
The usual and expected assaults on us continue on a daily basis. These include the textbook robberies, assaults, confrontations, thefts, carjacking's, home invasions, and all other manners of common crimes. As survivalists and preppers, we have to be on the guard every minute both at home and out and about minding our own business just trying to live our lives safe and sound. It's getting harder to do that all the time.
At any second, we have to be prepared with our best response to whatever situation we may be forced to face. This might vary from outright escape from the scene, which is often a top strategy to avoid personal harm or involvement, to exercising our concealed weapons training option. Sometimes the return of extreme defensive force is necessary to abate the situation.
However, there are other threats looming upon us that could be much more difficult and trying to deal with. These include a wide variety of viral attacks. Currently the Zika virus is slipping into the country with devastating effects upon women that are pregnant. We have seen all types of flu pop up from time to time, and even immunizations have not always been successful at treating some of these. In any case, we have to seek out professional medical care if we become infected with such illnesses. During a SHTF this could be quite challenging.
What if a high altitude nuclear bomb explodes, creating a high intensity EMP pulse wave that in effect fries everything electronic from automobiles, radios, television, cell phones, everyday use electrical appliances and devices, etc? Basically, the power grid is dead. You'll have no phones, no communications, no news, no household power, and no functioning institutions like government offices, law enforcement, military, schools, hospitals, or anything powered by electricity. The circuits will all be burned up.
The point here is to become aware of all these threats and prepare for what responses we can make. Some things we can do, some we cannot, but let's be ready regardless.
So, you've seen my list of threats. What are you currently prepping for?