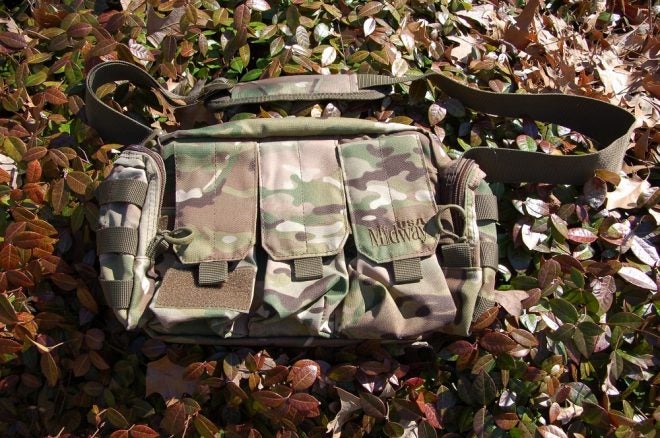 Preppers and survivalists are bag crazy. Well, maybe it is just me and my SHTF bug out team, but our collections of bags and totes seems to be reproducing faster than the rabbit families on Zootopia. I guess it is the "Bug Out Bag" mindset after all.
So, just in case you have not acquired enough specialty bags to bug out with, Midwest USA comes along with another one. This bag they call the "Bail Out Bag," though I don't think they intend to mean is it a bag to get out of jail with.
For armament purposes though, this is a high quality and useful duty bag. Its primary purpose would be to dash out the back door or garage with a bag that can hold a basic but essential supply of personal defense gear and supplies. It's a one bag preppers can use to stow a CCW pistol or handgun, extra ammo, shooting glasses, gloves, and other items for a trip to the range or to a bug out locale.
The bag is really a cross-shoulder bag with a strap that can be released via a heavy duty snap buckle. The main compartment is PVC coated 400D polyester with heavy duty zippers with sewn in pull tabs. The overall length of the bag is 16 inches, width of 7-inches, and a height of 10-inches. It comes in five color choices including black and woodland camouflage.
The back panel inside the bag is section of hook and loop for attaching a CCW quick loop holster or other items. The other inside panel is equipped with Molle loops for adding other support gear. Two outer zipped pouches can hold a wide variety of personal choice items.
The outside panel on the front has three pouches for each to hold two high capacity magazines for an AR or AK type weapon. A fold over closure flap protects the magazines and is held down by hook and loops. These pouches not only protect the mags, but also help to keep them clean and debris free until needed to put into action.
When worn cross shoulder with the padded shoulder strap, a belt tie down loop strap on the back can be fed with a pants belt to secure the bag from easy theft take away. The bag is well designed and well made with military grade features, especially the zippers. Check it out at www.midwayusa.com.