TIHK, the company that came up with the concealable handcuff key and made it a success, is taking pre-orders for their newest product: the Evadeclip. It's essentially a tiny, easily-concealable thing with a small pocket clip. It has a small stainless steel saw "to cut rope, cordage, and plastics" as well as a small round carbide saw "for metal."
I had to snicker at the demo in the video, which shows an optimistic captive attacking a heavy chain with the small carbide saw. But I reckon it could be good for something.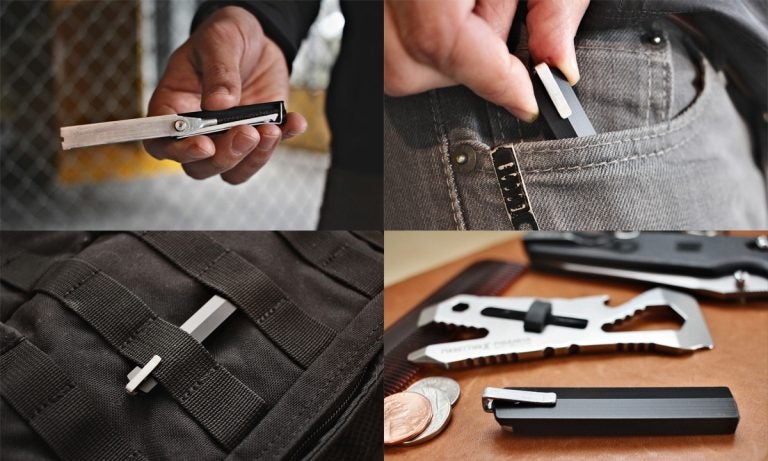 The nice thing (if you know how to use them and do so legally) are the two lock picks and tensioner. One of these days I need to learn how to open those old padlocks for which I've lost or misplaced the keys.
Anyhow, check it out.
https://youtu.be/B6SRb4jAhoM