Watch: Build a DIY Go-Cart Powered by a Cordless Drill
Russ Chastain 07.27.16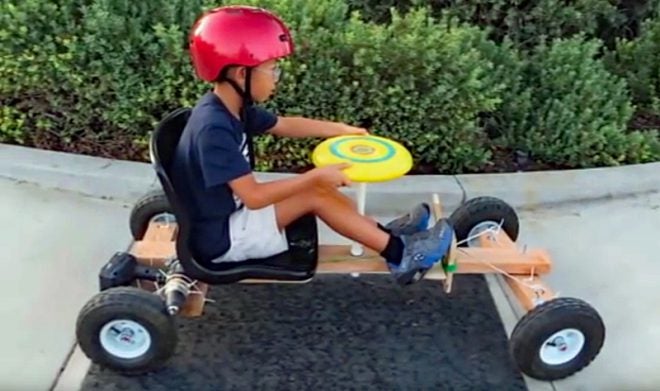 This funky and creative little vehicle was built using pretty standard hardware items, a bit of lumber, a plastic chair seat, "wheels from wagon" (according to the Youtube description)… oh, and a frisbee for steering.
It's a great illustration of how a creative mind can come up with an unconventional way to accomplish pretty much anything. This can be a great survivalist or prepper skill.
The video is interspersed with shots of a kid driving the cart around, alternating with details of its construction.
Unless you really love plinky piano music, you might as well mute your sound for this one.
The drill is mounted with zip-ties. A length of cable connects the "gas" pedal to the drill's trigger.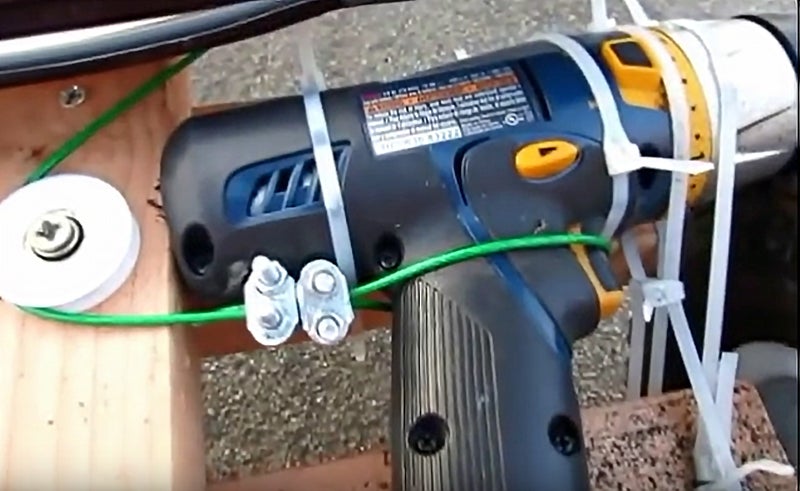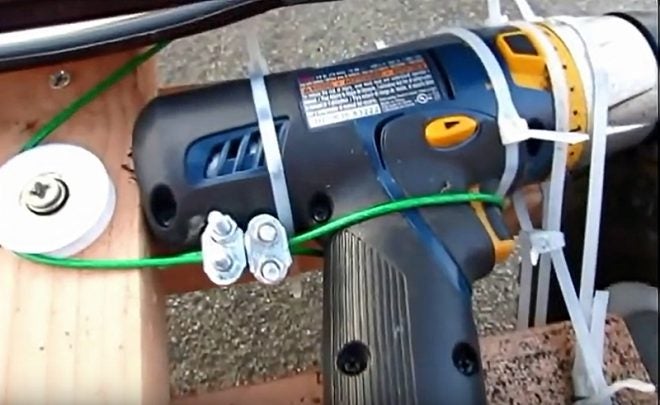 Pretty neat!