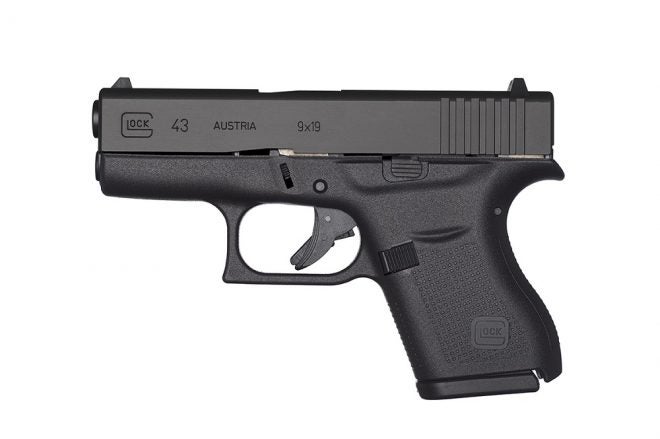 Big time on the hot list now are the diminutive so-called "micro" pistols. Topping handgun manufacturing and sales as well, these small guns chambered for the .380 ACP and the 9mm are flying off the shelves, which are now virtually empty.
The reason people, shooters, or not are buying these small pistols is primarily for concealed carry for personal defense. If you wonder why, just read the newspapers or watch the local news. We had six murders here last weekend. People are downright scared.
Manufacturing wise, gun makers have had a tough time spinning out enough .380s and small 9mms to meet the demands. In 2014 for example, some 870,000 pistols were made in .380 ACP. Another 1,270,000 were ginned out in 9mm. Gun making machinery is running virtually 24-7.
I guess gun makers are partially to blame for the product shortages and maybe the demand because they have introduced so many new models and configurations of concealable pistols. The whole rush started when Glock brought out the Model 42, finally, in .380. The single stack pistol was a huge hit when it finally got to the dealers.
Then about a year or so later Glock doubled up by introducing their Model 43 as a single stack 9mm. This pistol was an immediate fast seller. However, right now many dealers cannot find the pistol available through wholesalers to offer for sale. It has been over six months since my dealer friend has been able to order one.
Then came Ruger with their excellent LCP model in .380. It, too, was snapped up off the dealers' shelves and is now in short supply. Kimber has their Micro Carry .380, but it is pricy. Next Sig-Sauer flooded their offerings with their P238s in .380 and then the P938 in 9mm, which are also expensive for a micro pistol. Smith and Wesson has their very popular Bodyguard in .380 and the M&P Shield line in 9. So many choices, so little to buy.
Many people are asking why the .380 is so popular now since just a short while ago this round was bad mouthed as too weak. Modern ammunition has greatly improved this round and it is effective now for self-defense at close ranges. New 9mm ammo has also made that round more effective. Now, if we could just get some guns to shoot.