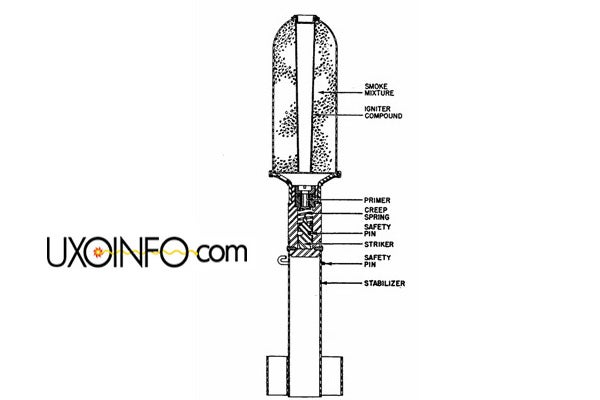 Tennessee — According to a police department press release, a fisherman reeled in a grenade from Tennessee's Old Hickory Lake last month.
Don't you hate it when that happens?
Apparently the fellow had enough knowledge to recognize it for what it was: a grenade. Not your standard "pineapple" hand grenade, but a military M22 rifle grenade.
After a lot of back-and-forthing between Hendersonville and Nashville city police, FBI, and ATF, someone finally decided to blow the thing up. This they did, about 4 hours after it had been "caught."
A little research leads me to believe that the M22 is a smoke grenade, which doesn't sound nearly as impressive as just plain "grenade." Still, I imagine it could leave a mark if it popped while you were unhooking it from your fishing line.