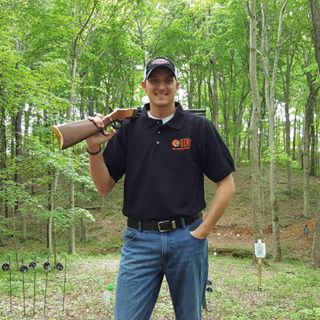 So, there is this guy that makes YouTube videos. Not sure if you've heard about him or not. He does trickshots and plinks around with 22's. I think his name is 22Plinkster. Okay, bad joke. But he's got a neat gig going on the brand new YouTube channel henryriflesusa aka HenryTV.
From a little 22 LR to the massive 45-70, they are (and will be) covering all the tips and tricks you'd like to know about Henry rifles and accessories. All you have to do is ask! They are ready and willing to take requests and suggestions every week!
Just ask Dan Clayton-Luce, Henry's Social Media Manager:
For many years now I have enjoyed watching firearms content on YouTube, so we decided to step into the ring with our own channel. With the help of 22Plinkster we think we'll be able to do things a bit differently and provide super high quality, useful content that people will actually enjoy watching. Henry TV is a venture we're all very excited about growing into something special, and something that stands out as a prime example of how a firearms company can run a YouTube channel without it being just a bunch of commercials.
I've dealt with Henry in the past and I gotta say, when they hear you need some help, they help. Not, "Oh, okay well here's where you look that up." No, they dive into the problem and get it figured out. So, in that light, pertaining to this new YouTube channel, I'd say it's a safe bet we'll learn something new and get a fair bit of entertainment, very week.
And heck, with all the negative stuff online I love seeing people keeping firearms in a good light. If you're on board, subscribe here: https://www.youtube.com/c/henryriflesusa
I know I will.