Watch: French WWI Machinegun That's Been Riddled With Bullets
Russ Chastain 08.04.16

This is an interesting old piece of iron. It's a French 1907 St. Etienne WWI heavy machine gun that's been perforated numerous times by bullets from another (presumably German) rifle.
The receiver has been penetrated at least three times, and it appears that another bullet may have struck the edge of what appears to be the ejection port.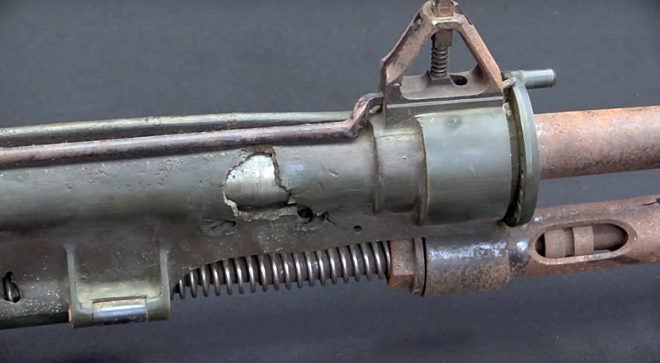 Farther up, more impacts have further damaged this old gun.
The funky thing on the end of the barrel is referred to as "trench armor" and presumably helped deflect bullets intended for the person firing the model 1907.
A good reminder for those who may forget the reality of warfare.