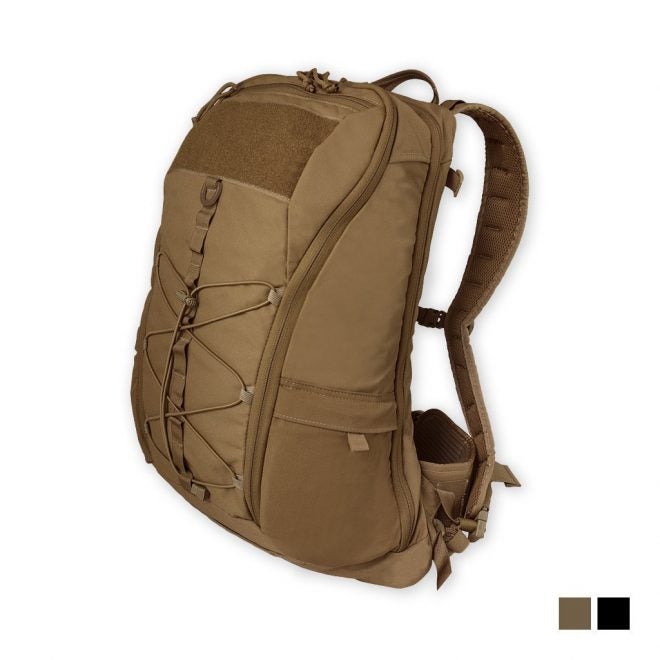 Prometheus Design Werx seems like they are starting to hit their stride. It has been a long and slow process, especially for those of us who count ourselves as fans of Patrick Ma's work. When PDW came into existence we all had visions of one awesome product after another coming out in rapid succession. That expectation is a bit silly, especially given how hard it is to design and make ultra high end gear, but what happened after PDW's launch was underwhelming to say the least.
It wasn't one knife after another, one sweet piece of kit followed by the next. Instead we got treated, and I use that term ironically, to a heaping helping of patches, tchotchkes (glow in the dark glass squid anyone?), and t-shirts. After about a year or two, it seemed like PDW was a t-shirt company that occasionally dabbled in gear.
But slowly things have started to change.
They now consistently have in stock a lot of their hard goods, knives, and EDC tools. And now, they are starting to come on full bore in the clothing and packs part of the business. The JAAC Hoodie is a nice looking midlayer fleece, and they have pair of smartly designed shorts. No teddy bear squeeze bottles to be found. But the release of the SHADO Pack is the first time since PDW started operation that it feels like Ma and his team are going beyond what he did at TAD.
The SHADO Pack is clearly a next gen design (which cannot be said of the PDW Invictus, which is virtually indistinguishable from the TAD Dauntless). Welcome back Patrick Ma, we missed you and your innovation.
The SHADO is a 28L pack, making it just a bit bigger (you thought I was going to write "a tad bigger…") than the Maxpedition Falcon II (a 23L pack). The design is supposed to the ultimate daypack, capable of hauling your EDC around whether you are bumming through an urban environment or hiking the backcountry.
The great thing about the SHADO is that Ma rethought a lot of what we consider to be requirements. There are water bottle holders on the side, with clever soft shell designs that are folded over to prevent the bottle from coming loose. I, for one, am done with the disgusting water bladders (though the SHADO's laptop compartment also has ports for bladders). They are great for hands free and low carry weight applications, but if I can use my digits I prefer a bottle.
The SHADO also has a padded and vented back as well as padded hip straps. The SHADO eschews the MOLLE aesthetic, instead opting for a single run of MOLLE up the center of the pack, capped off by a D ring.
The rear of the pack is also covered by a web of shock cord, great for bulky items like the aforementioned JAAC fleece hoodie. The interior is a bright orange so that items don't get lost in a backpack black hole.  Finally the pack is equipped with a dedicated EDC storage pouch, a handy feature found on newer packs, like those from SOG.
The SHADO Pack also has that clean, curved, graceful aesthetic that Ma is known for. This ain't some cube covered in MOLLE, not that there is anything wrong with that. The SHADO Pack also has an accessory: a panel for the rear of the pack that helps hold more stuff. Finally, the pack is made and designed in the US.
In all the SHADO Pack shows why gear geeks follow Ma with devotion. He designs gear that looks amazing with features to match.