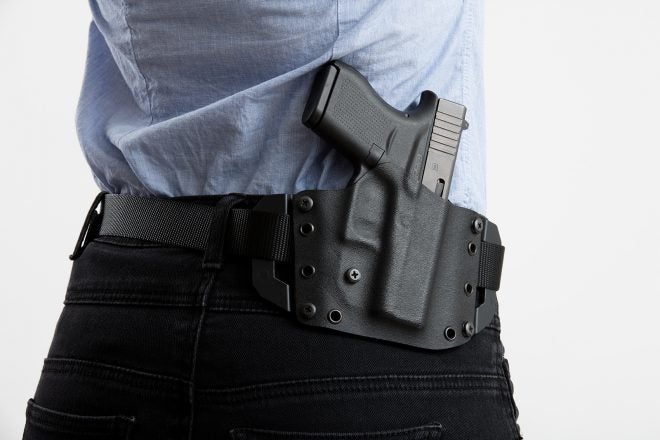 Plenty of companies do Kydex. Nick Allen does Kydex well, and he's willing to make variations to fit non-mainstream guns and magazines. For example, I needed Sig MPX and CZ Scorpion EVO3 mag pouches, but only soft nylon is available from the makers. Nick got samples of magazines and turned around quickly with excellent hard mag holders.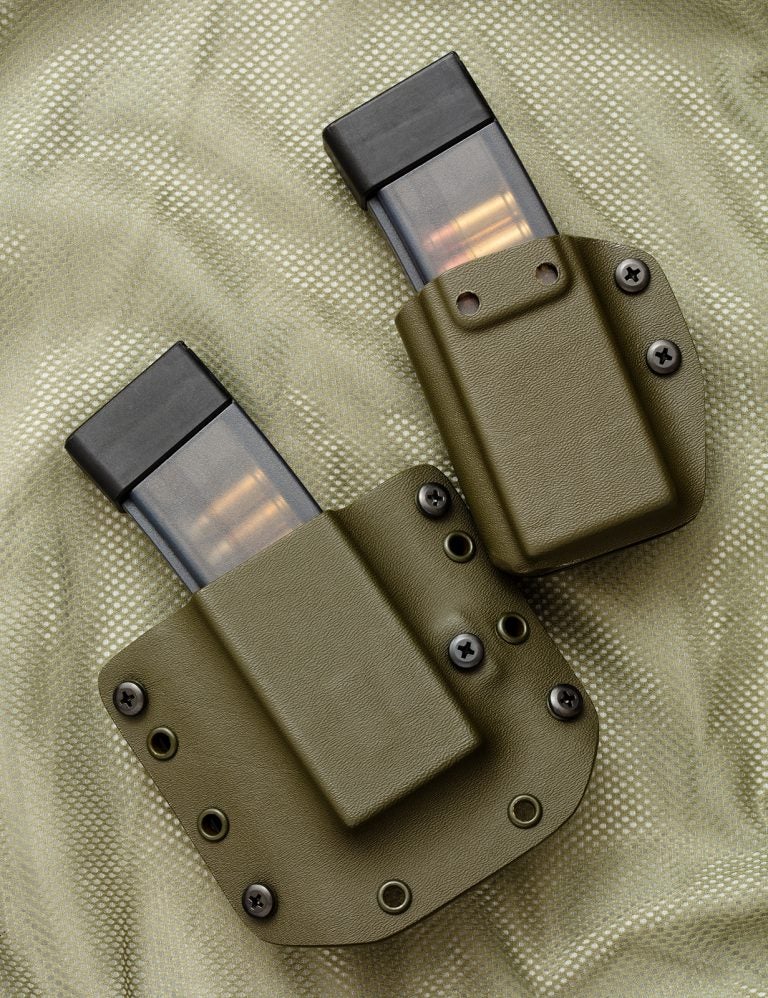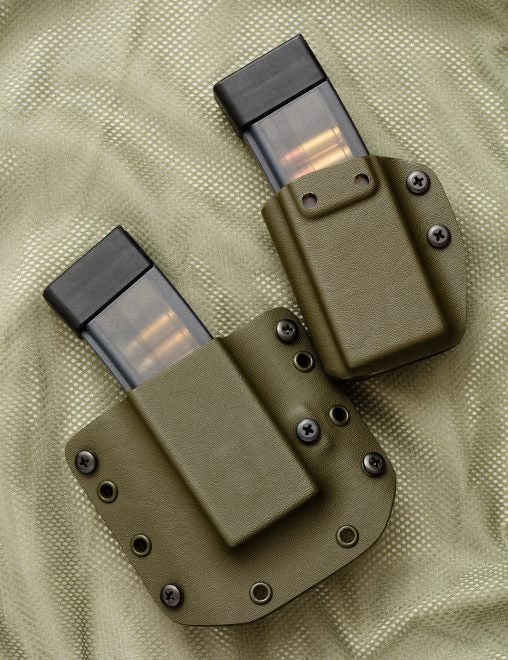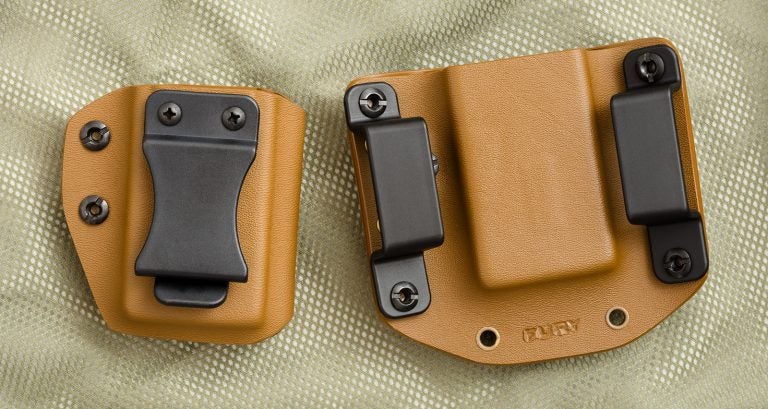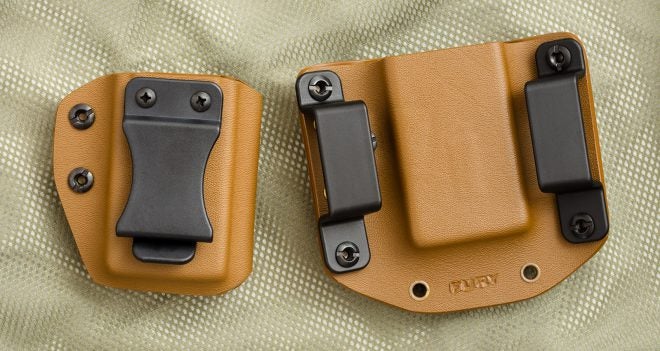 While I was familiar with Fury drop-leg holster for Glock 41, but I was surprised by one of my models who came in with two Fury holsters with her, both for Glock 43.
From the side, you can see just how well the holster blends with the body for support and concealment.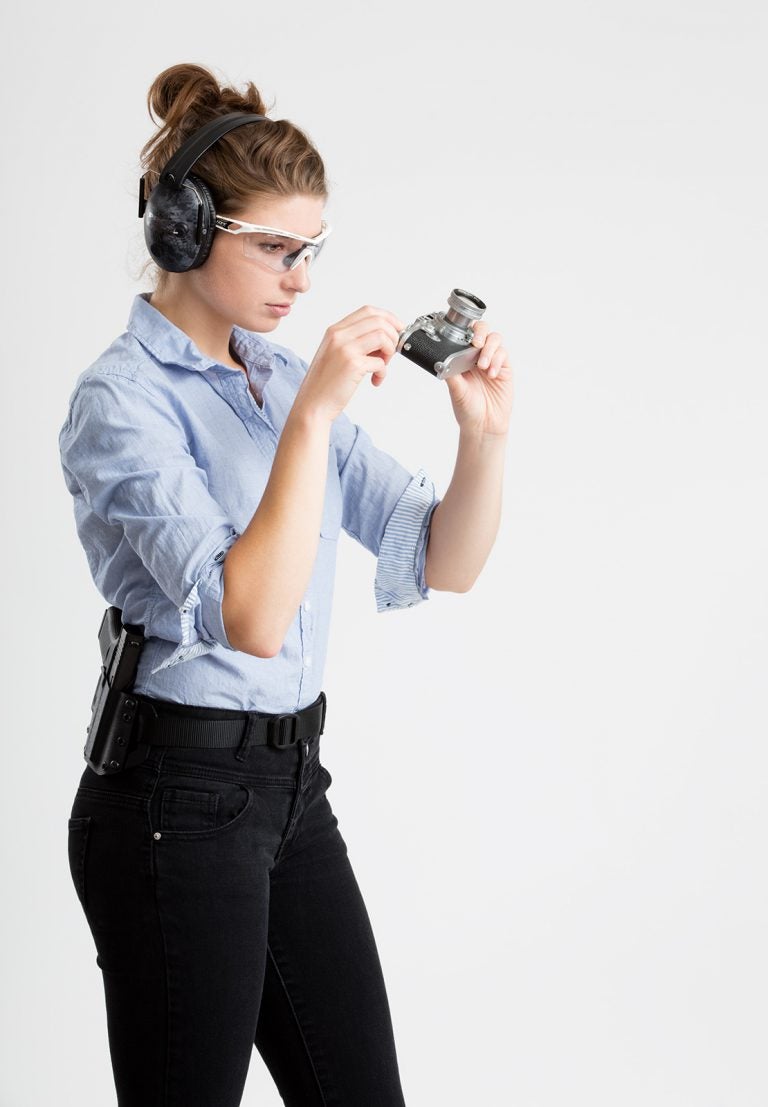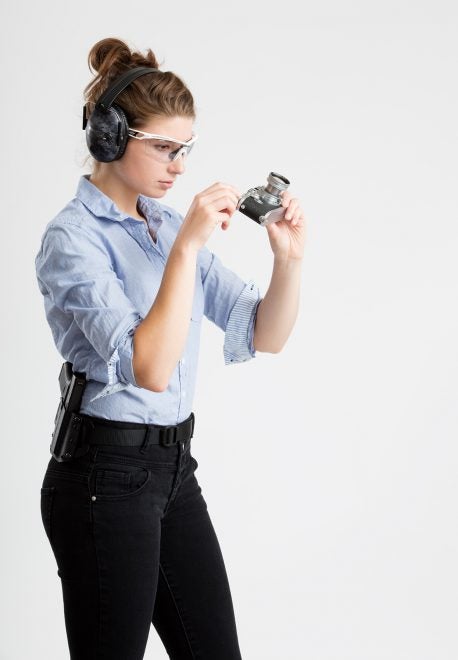 For deeper concealment, IWB option can be had in various colors, including red. An accidental glimpse of it is far less likely to scream "gun" than black or OD Green kydex.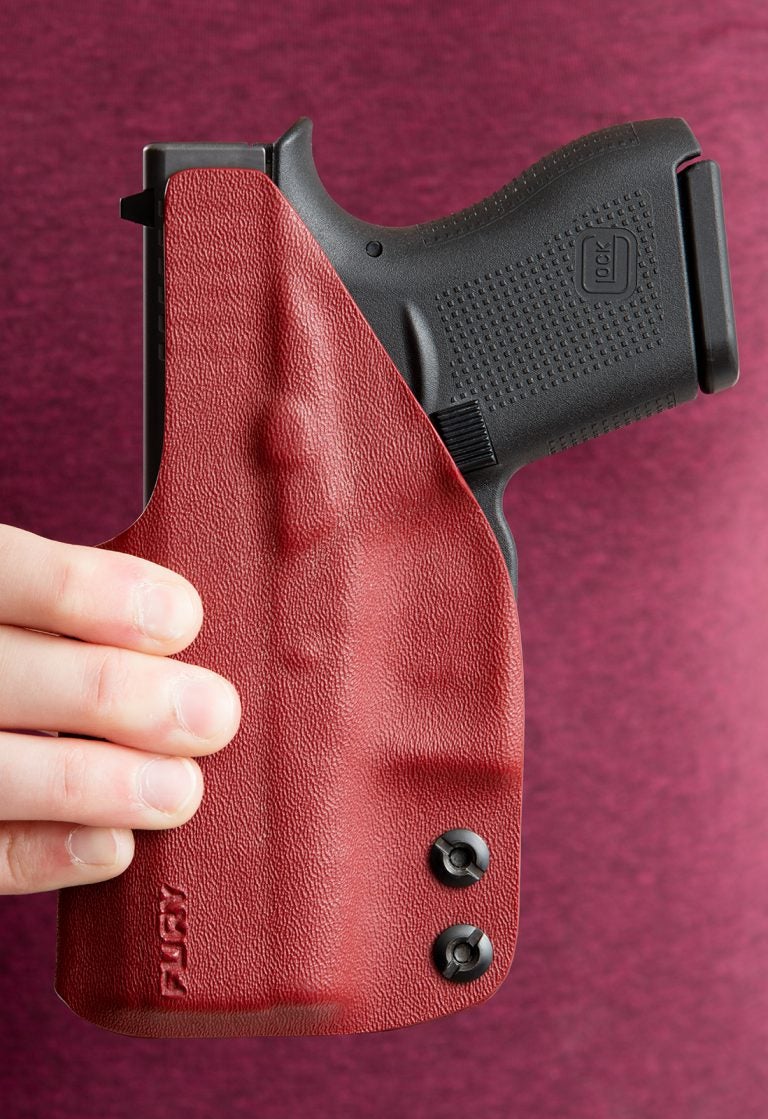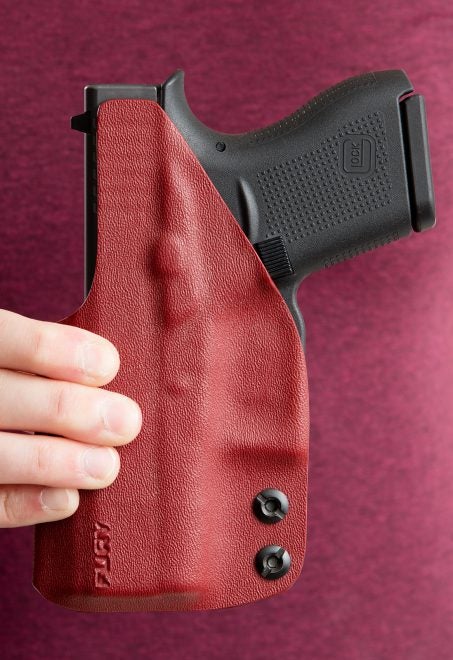 So far, I've encountered five examples of Fury Carry Solutions handiwork, and every one has been top-notch in design and craftsmanship. Next time I come to Knoxville, I intend to bring in some of my less common carry pistols (HK P7PSP, Grand Power XCalibur, longslide 1911) for fitting.