Umarex Luger P08 Blowback Air Gun
Oleg Volk 08.09.16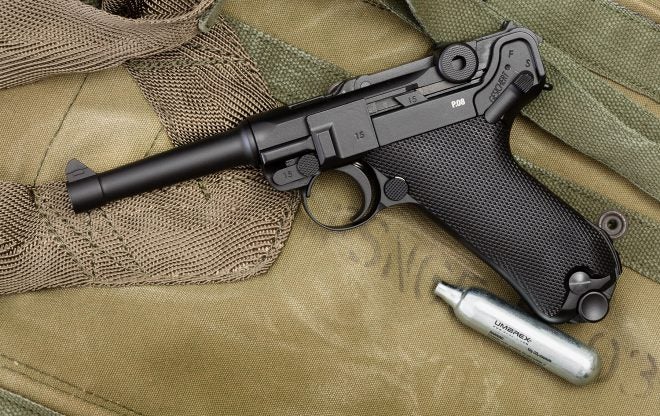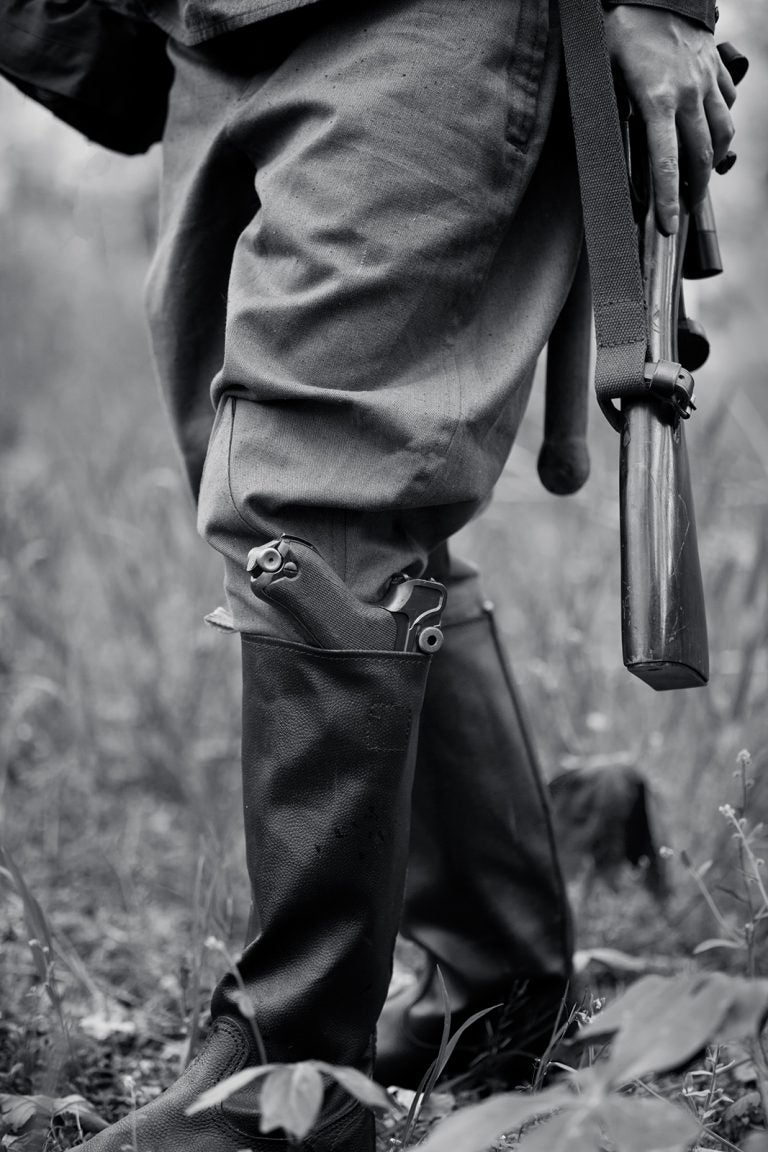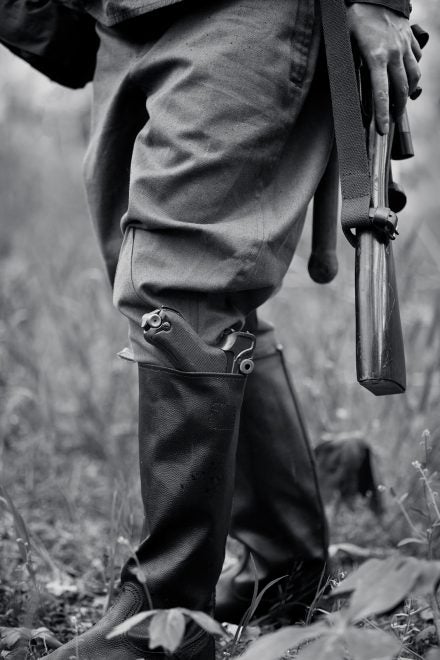 The Luger P08 has long been the symbol of WW2 German officers. It went into service before WW1 and around 2.5 million were produced overall. Due to wartime attrition as well as destruction by anti-gun governments, not nearly as many remain, while the demand from them remains high.
In addition to being visually distinctive, Lugers were well made and are usually good shooters. So real Lugers are expensive and, in some jurisdictions, legally restricted. With that in view, production of a faithful CO2 air pistol by Umarex seems like an obvious move.
From the outside, the similarity is nearly 100%. The weight and the balance also match. Even such details as two-digit part numbers typical of the real pistols have been copied. This air gun can pass for the real Luger until closely examined. Umarex makes two versions, the basic shooter and the more authentic blow-back "P08 Luger simulator" that retails for about twice as much. Both use the same magazine that holds 21 BBs and a CO2 powerlet.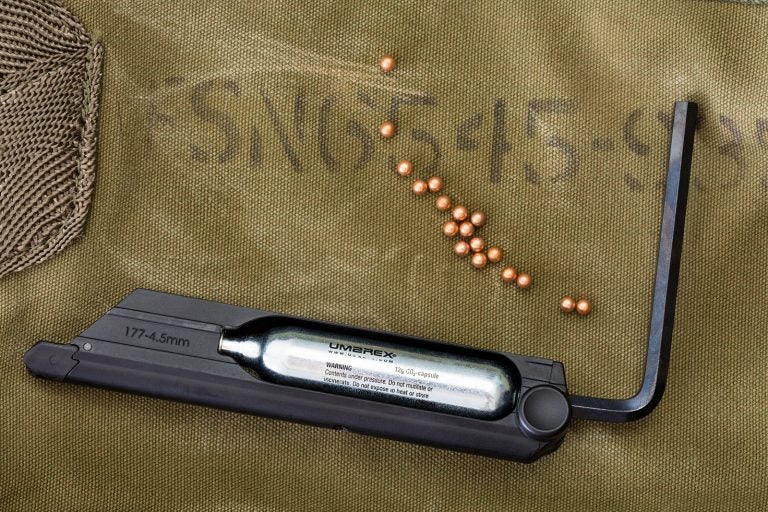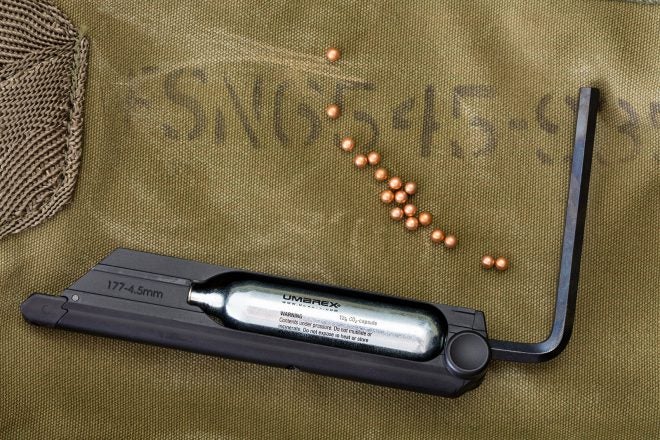 The hex wrench is included and required for activating the powerlet. That's how the P08 gets around the usual fold-out key that's a tell-tale of most other air guns. The less fancy pistol shoots at around 400fps and gets around 70 shots per powerlet, while the realistic blowback variant shoots closer to 300fps and gets only around 40 shots before velocity drops off.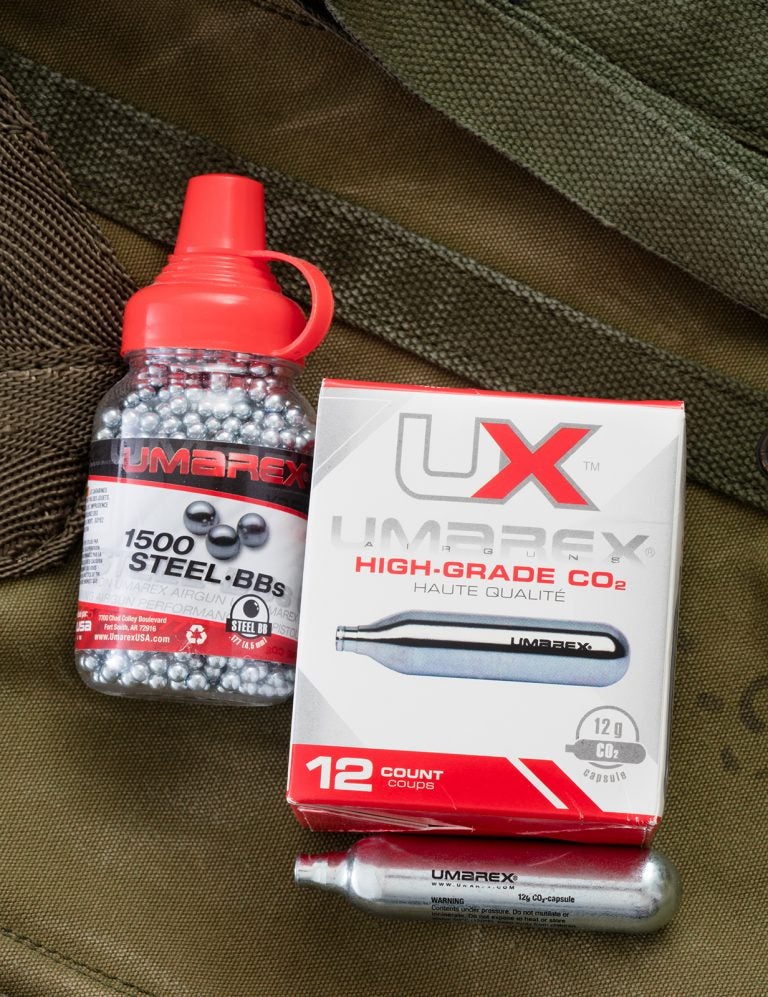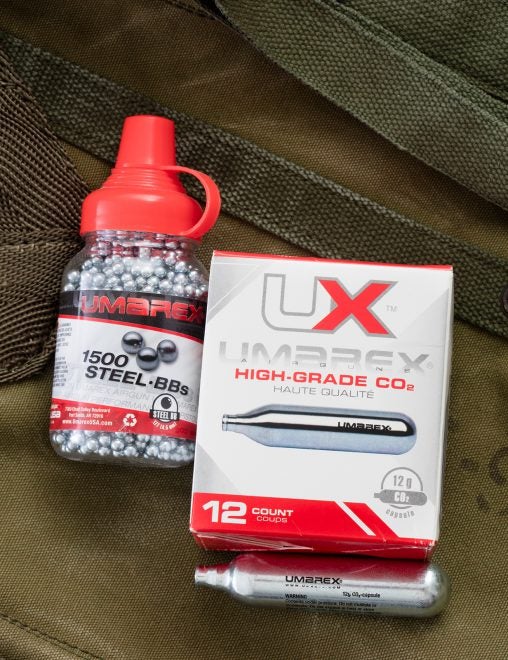 That's because some of the CO2 is used for moving the toggle lock. Accuracy is similar, generally just enough to hit pop cans out to 25 feet. Why spring for the more complicated blowback variant besides the more authentic experience?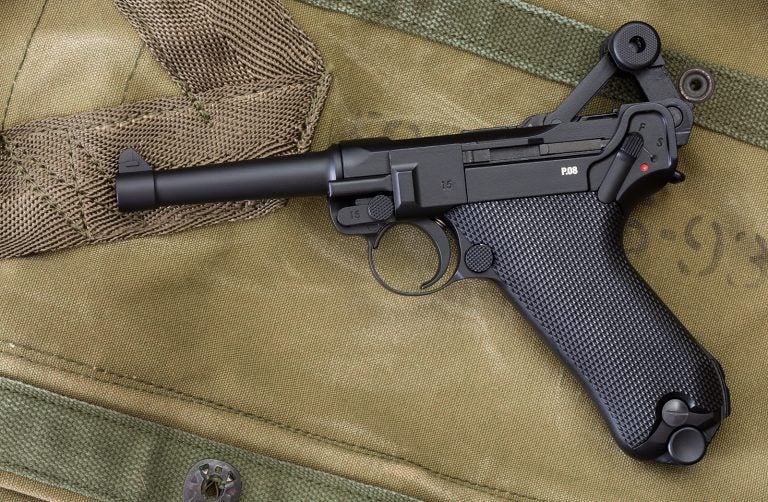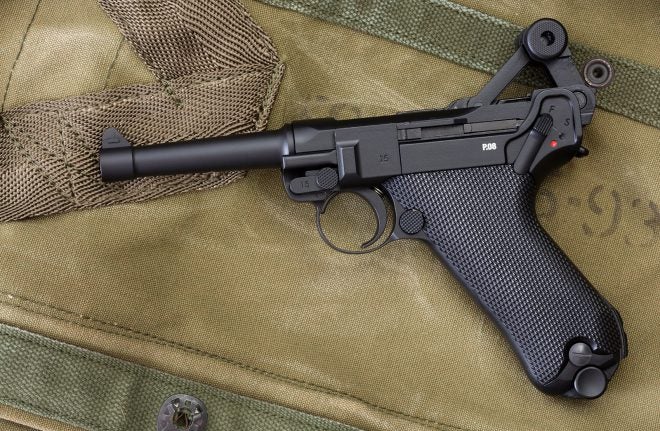 For people living in certain European countries, this kind of air gun is the only practical way to experience the Luger mystique. For Americans the Europeans from less restrictive countries, the Umarex air gun makes a fun backyard plinker and an excellent prop for photography or video. Muzzle flash and ejecting empties can be added in post-production, but the mechanism articulation pretty much has to happen during the filming. This prop works very well for the purpose. Obviously, the same safety rules must be observed as with firearms, but the report is negligible and the backstop requirements are greatly reduced as well.