Crazy Talk from Anti-Gun Libertarian VP Candidate
Jon Stokes 08.12.16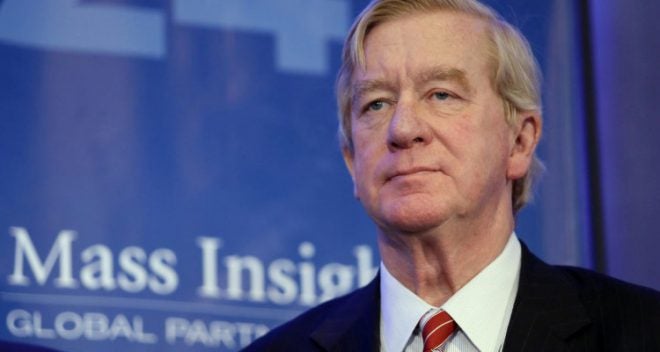 Today's dose of gun stupid comes from Bill Weld, VP candidate on the Libertarian party ticket:
The five-shot rifle, that's a standard military rifle; the problem is if you attach a clip to it so it can fire more shells and if you remove the pin so that it becomes an automatic weapon, and those are independent criminal offenses," Weld said. "That is when they become, essentially, a weapon of mass destruction. The problem with handguns probably is even worse than the problem of the AR15.
It's hard to even know where to start. Every factual statement above that's actually parseable as English is completely wrong. Not neckbeard nitpicking wrong, but "the sun goes around the earth" wrong.
Here's how this reads to me:
"The unicorn is the standard cavalry horse; the problem is if you take its horn off and feed it acorns, so that it becomes, essentially, an octopus. The problem with party hats is even worse than the problem of baseball hats."
That cracking sound you hear is me banging my head on my desk.