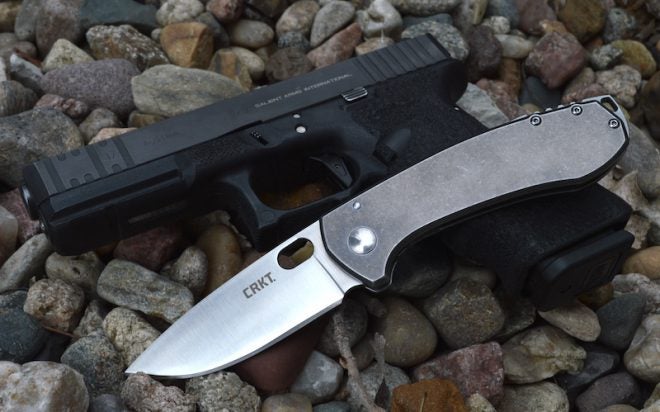 I will start off by saying that I believe the CRKT Amicus is the best deal in the CRKT lineup and probably one of the best heavy duty folding knives I've seen for less than $60. This is a brute of a knife, yet still comfortable, and the blade is well-designed.
When CRKT shipped me an Amicus just before the public release, I was stunned to learn that the MSRP was lower than I had imagined. With an MSRP of $59.99, the Amicus is retailing for around $40 on the street. There are plenty of more-expensive knives out there that aren't made as well as the CRKT Amicus. This is a great knife for the price.  
About CRKT
CRKT (Columbia River Knife and Tool) was founded in 1994 by Rod Bremer in Oregon. By working in unison with the top knife designers around the world, CRKT offers a broad line of innovative custom knife designs in affordable production knives and tools.
Fit, Finish, Feel, Features, and Functions
Jesper Voxnaes from Loegstrup, Denmark designed the Amicus to excel in the outdoors and then abused it in the toughest conditions he could find. The Amicus is not light. In fact, it's pretty darn heavy at 6.7 ounces, but that substantial heft is backed up with a lot of stainless steel that makes the knife strong.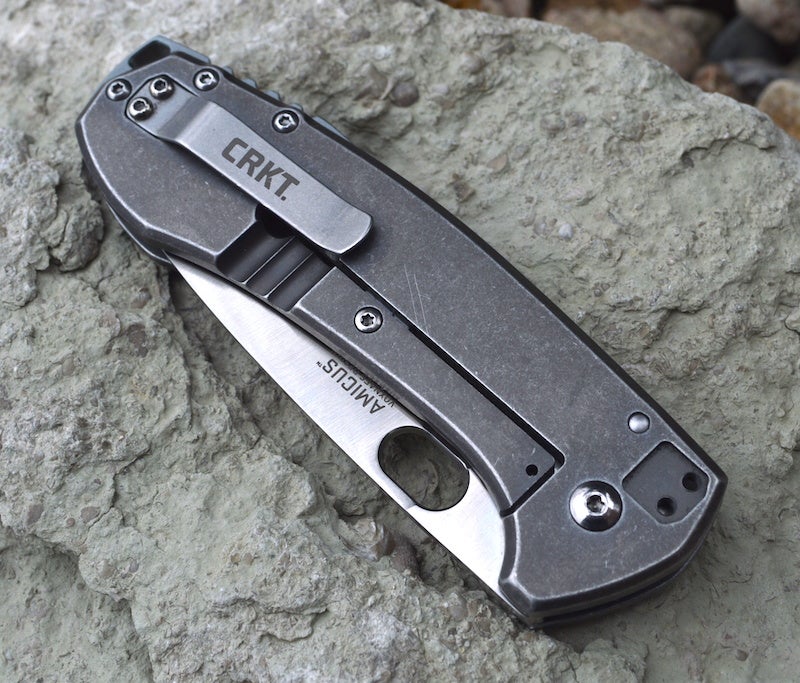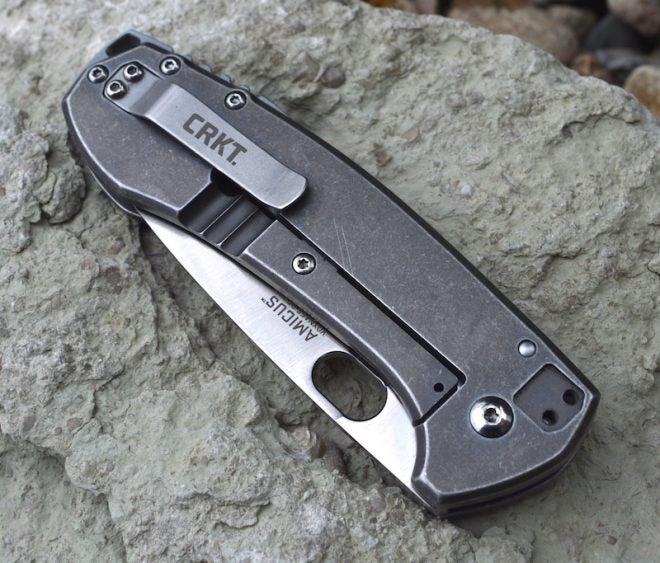 The heft is appreciated when you are using the integrated pommel to hammer the battery clamp back onto your truck, crush a few walnuts you found walking in the park, or to tap out a pin on your AR15. From my perspective, the Amicus is a work knife, so who cares if it is twice as heavy as your other knives?
The thumb hole for one-handed opening is large enough to use with gloves and is of course ambidextrous. The clip can be positioned for tip-up or tip-down carry, but can only be installed on one side of the knife.
The CRKT Amicus is available with a plain edge or one that's partially serrated, but I do not see a need for serrations, considering how well this blade holds an edge.

The big flat-ground blade has enough size to allow you to spread your peanut butter for lunch easily while offering a crazy sharp edge. I really like this steel and edge geometry. Maybe CRKT should use this steel on a lot more knives.
Defensively, I really like that this is a 3.4-inch blade, which is just under the legal length for concealed knife carry in many of the places that have such limits. No sense carrying a 2-inch blade when you can carry 3.4 inches.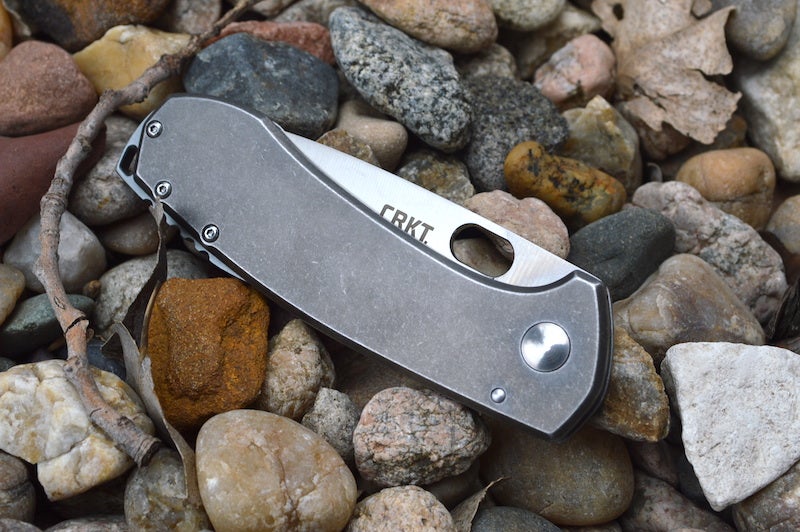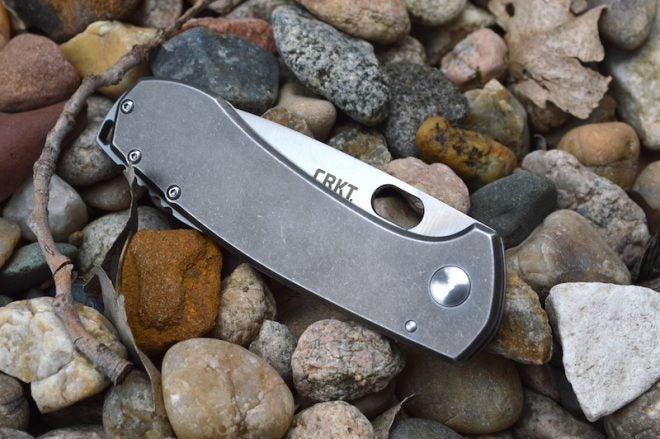 The handle is super-sized and easily accommodates use with thinner work gloves.
A few little complaints are that the knife is really handle-heavy, which is not my preference, although it still works and makes for a rugged knife. The other nit-pick is that the edge grind was well done but wasn't quite up to the symmetry I usually see on CRKT knives. But for the price I still think the CRKT Amicus is an awesome knife that can handle most chores on the job site, around the house, or in the field (survival etc).

Manufacturer Specs
The CRKT Amicus is available in plain edge version (5445) and the combination edge version with Triple Point™ Serrations (5446).
Open overall length:

8.125 inches

Closed length:

4.718 inches

Weight:

6.7 ounces

Blade length:

3.407 inches

Blade thickness:

0.154 inches

Blade material:

8Cr13Mov

Blade hardness: HRC

58-60

Blade Finish:

Stainless Steel Stonewash

Blade Grind:

Flat Grind

Blade Style:

Drop Point

Frame Lock

Carry system:

2 Position Pocket Clip, tip up/down

MSRP: $59.99