KastKing Introduces New Dynamic Fortis Braided Fishing Line
Bob McNally 08.29.16

KastKing introduced their new "Fortis Braided Fishing Line" at the iCAST show about a month ago. But it's taken me this long to spool some of it on some favorite reels and use it.
In a word, fantastic. The new line packs tight on reel spools, casts like a freshly-greased fly line on the forward power stroke, and it's at least as strong as any braided line I've used.
For many years I've been a dedicated braided line advocate, and "Fortis" is one of the best I've used in recent years. It shines in the three areas I believe are most important: 1) It's super sensitive when "feeling" lures and fish that take because of no or low stretch. 2) Castability is flawless, with tangle free use and long distance. 3) Line colors are bright and vivid, and the yellow hue is easy to spot when fishing in even low light.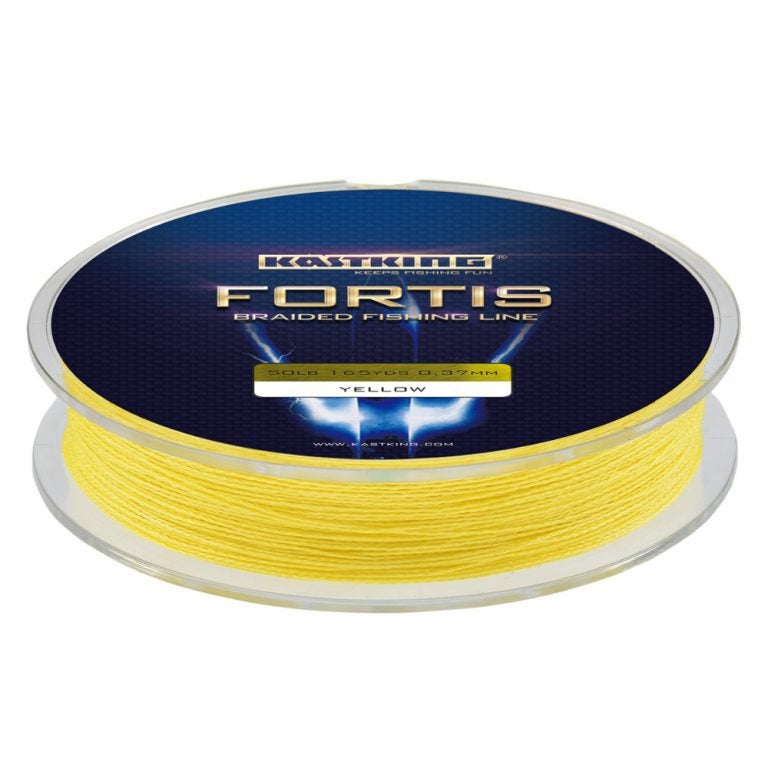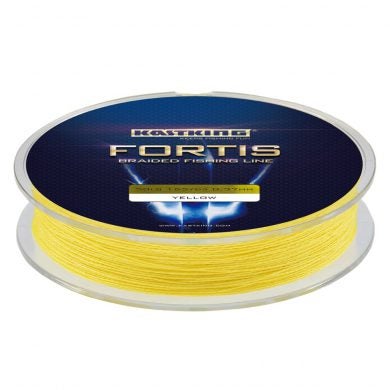 KastKing developed Fortis with an improved formula that is stronger, smoother, and made with a special process that greatly reduces or eliminates color fade
Fortis is a four-strand line and comes in tensile strengths from 10- to 80-pounds and three spool sizes: 165 ($11), 350 ($20), 600 yards ($30). It comes in four colors: brown, blue, yellow, and green.
Fortis (derived from the Latin word for strong) is made with MultiTuf, a proprietary blend of ultra-high molecular weight polyethylene fiber, which is used in manufacturing bullet-proof vests and protective safety equipment. So it's highly abrasion resistant.