Video: Bottle + Coat Hanger = Humane Mouse Trap
Russ Chastain 08.29.16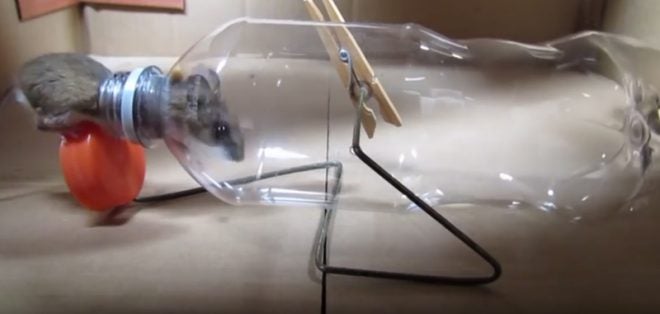 This is a pretty neat little homemade trap, in case you don't have the heart to kill a mouse.
Personally, I don't have any use for "humane" mouse traps because when you turn them loose they'll still be pests. But some folks think differently.
And in a survival situation, you might need to keep mice alive as a source of fresh protein, but let's REALLY hope it doesn't come to that!
Anyhow, it's an interesting, simple idea that seems to work.