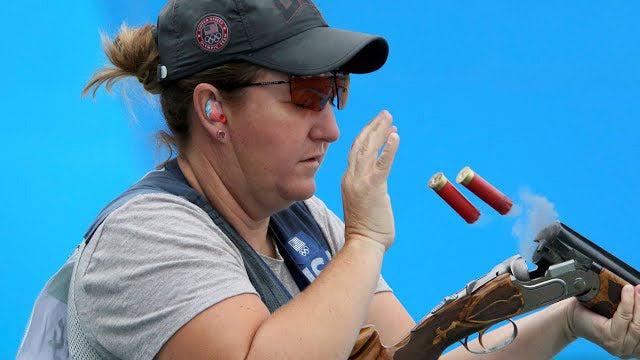 Congratulations to world record shotgun shooter Kim Rhode!
This outstanding shotgunner has been shooting extremely well since her teens and has a collection of Olympic medals that will knock your socks off. And in the 2016 summer Olympics in Rio, she achieved even more.
Her Olympic excellence began in 1996, when she won Gold in Women's Double Trap, but even before that, she was a shooting star. Heck, she won the world championship in women's double trap shooting when she was 13! And the following year, Kim was captain of the All American team. And in 1995, Kim Rhode won a bronze medal at the Seoul World Cup.
Her 1996 gold medal came when she was the youngest member (age 17) of the USA Shooting Olympic team.
In 2000, she won Bronze in the same Olympic event (Women's Double Trap).
In 2004, she won Olympic Gold in Women's Double Trap (and fifth place in Women's Skeet).
At the 2008 Olympics, she earned first place in the U.S. Olympic Team Trials (Shotgun) and won Silver, this time in Women's Skeet.
In 2012, Kim was back on top with a Gold Olympic win in Women's Skeet.
And this year, Kim set a new world record at age 37. By winning Bronze in Women's Skeet at the 2016 Summer Olympics, she achieved the following:
The only woman to ever win individual medals at six consecutive Olympics
The only U.S.A. athlete to win six consecutive individual Olympic medals
The first U.S.A. athlete to win those medals in six consecutive Summer Olympic Games.
Since the "mainstream" media pretty much ignores such things, please join me in applauding the example of excellence which Kim Rhode provides–especially by portraying the shooting sports in such a positive light.
I have had the pleasure of meeting Kim at a few SHOT Shows over the years, and even fondled her medals (at her invitation) when I got her autograph for my uncle at SHOT 2013. At an earlier Show, she drew my name as a winner in a raffle, which I think is the only time I ever won a raffle.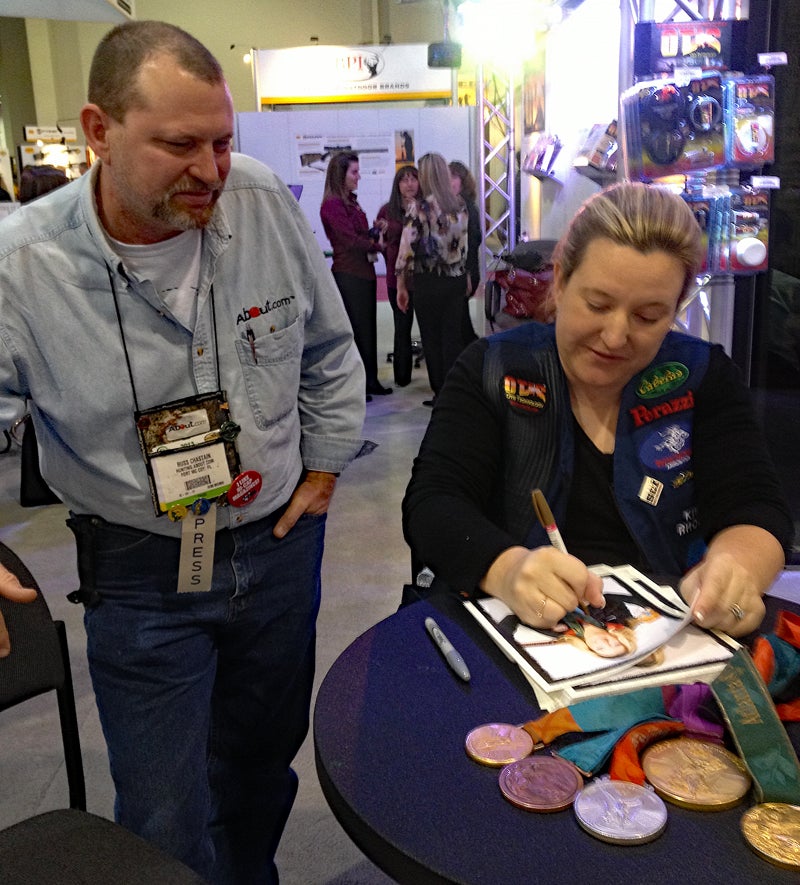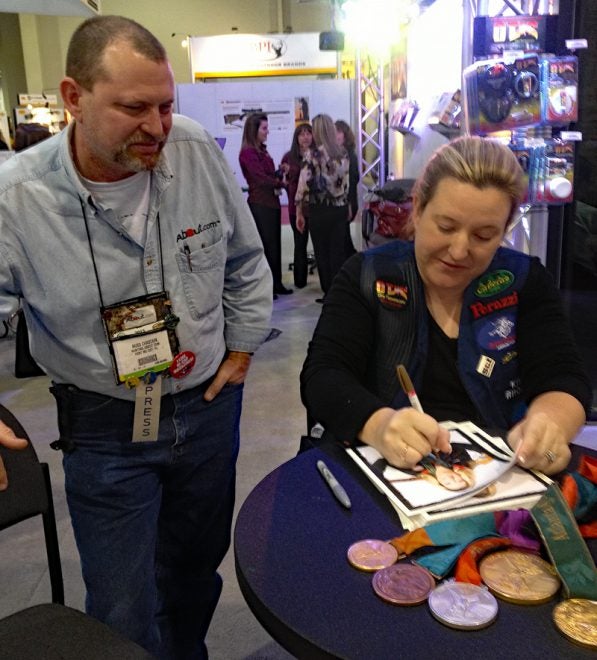 Kim is humble and down-to-earth, and I believe we would be hard pressed to find a better person to exemplify our shooting heritage.