Factor Ghost 130 Flashlight
Oleg Volk 09.12.16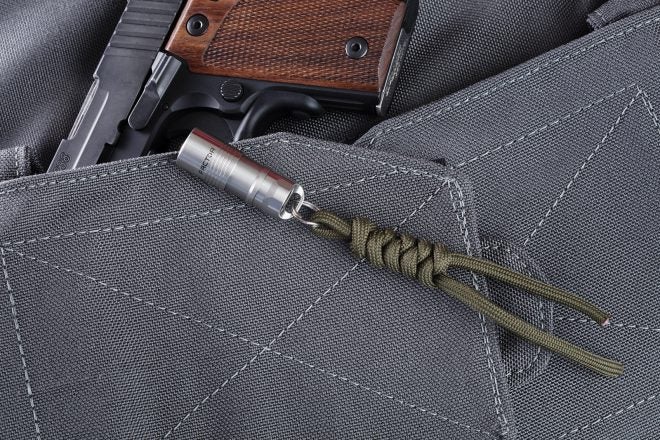 People often start out carrying full-size service pistols and then, over time, switch to compact and subcompact guns for convenience. The same is true of cameras. Often the photos of opportunity are taken with cell phones while the big SLRs sit on a shelf at home. Compact tools may lack in power, but they are more often on hand when needed. Ghost 130 flashlight is one such tool.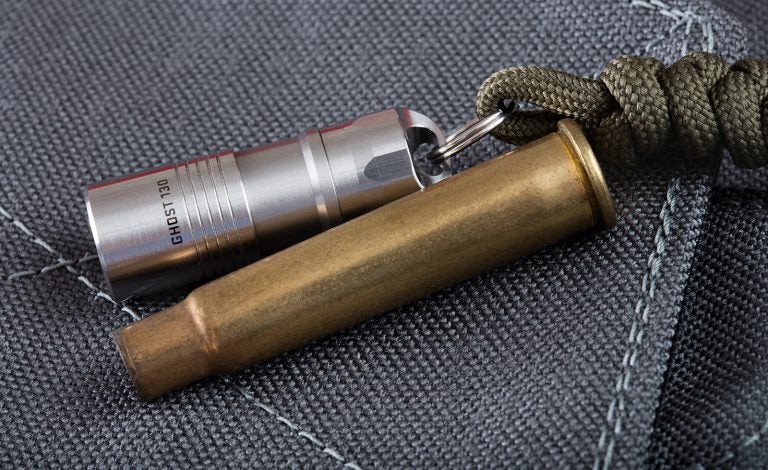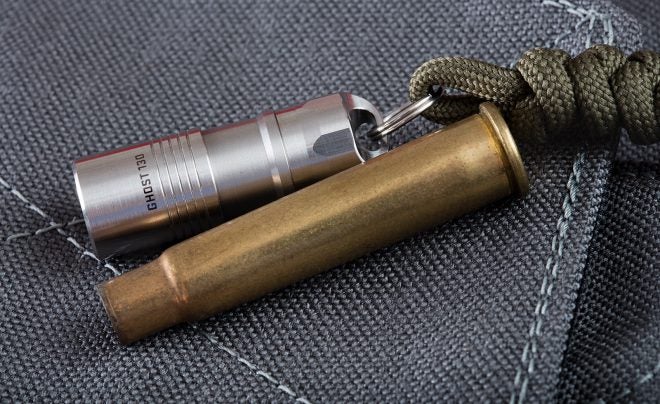 This 0.6oz stainless lightweight is part of Factor's work flashlights line. It's designed for daily use. The 1.5″ long light body can ride in a watch pocket and has a Paracord lanyard for easy retrieval.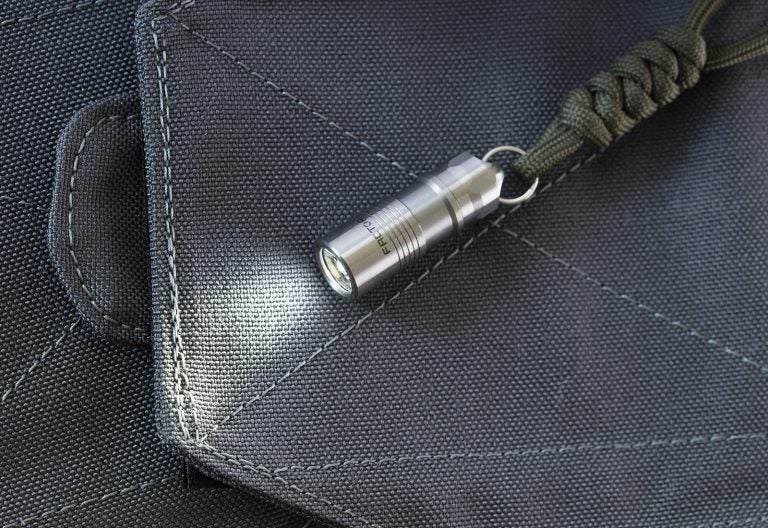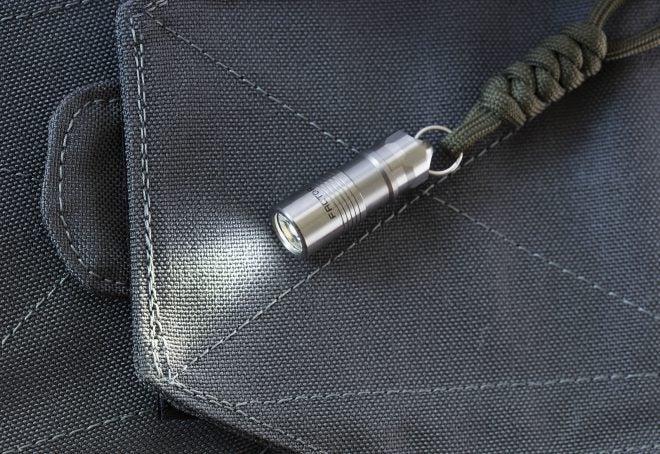 It has two brightness modes, the low (8 lumens) and high, nominally 130 lumens. To my eye, the difference between the two modes wasn't as drastic. Run time is 6 hours and 30 minutes respectively. The light doesn't heat up at all in use, even on high. Twisting the front of the light turns out the low light mode first, then the full brightness. On the one hand, that helps the eyes to adjust, on the other, turning the thin, smooth flashlight body with gloved hands can be awkward. I would have preferred the front with the same anti-roll facets the back of the flashlight shows. While there's no way to stand the light, it can be hung from various objects using the free lanyard tails.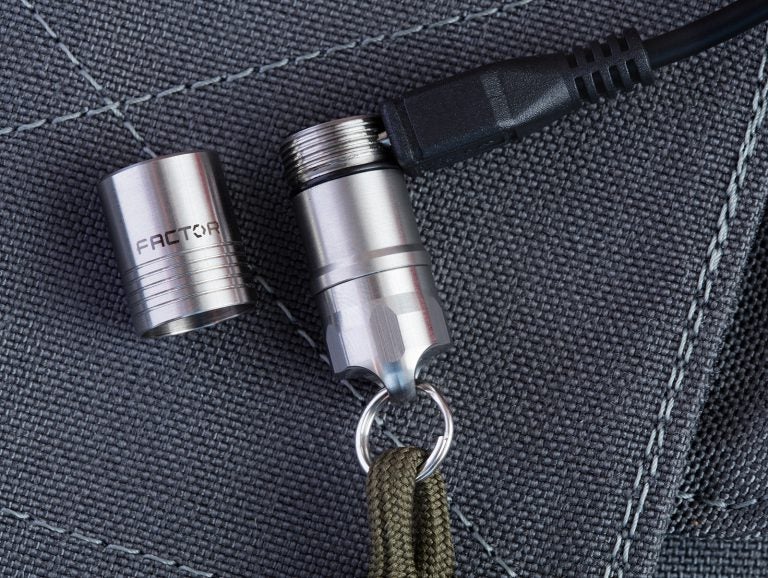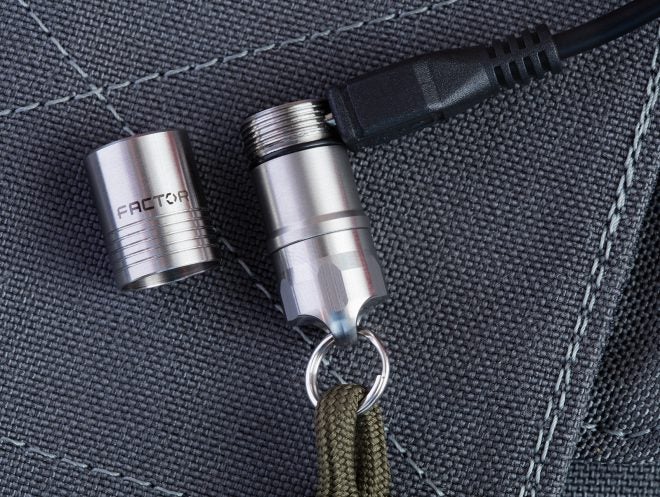 Recharging from empty takes about half an hour. Ghost 130 comes with a sturdy micro USB cable, but the user would have to supply a wall plug adapter if needed. For recharging, the body of the light unscrews to separate into two halves. Just in case, two additional o-rings are included in the box. The 10180 Lithium ion battery is rated for 500 cycles. Once the battery no longer holds charge, it can be replaced by the user. The battery weighs as much as the light does, bringing the full up weight to about 1.2oz. Considering such a battery retails for about $18 by itself, that makes the $29.95 MSRP of the Ghost 130 look like a pretty good deal.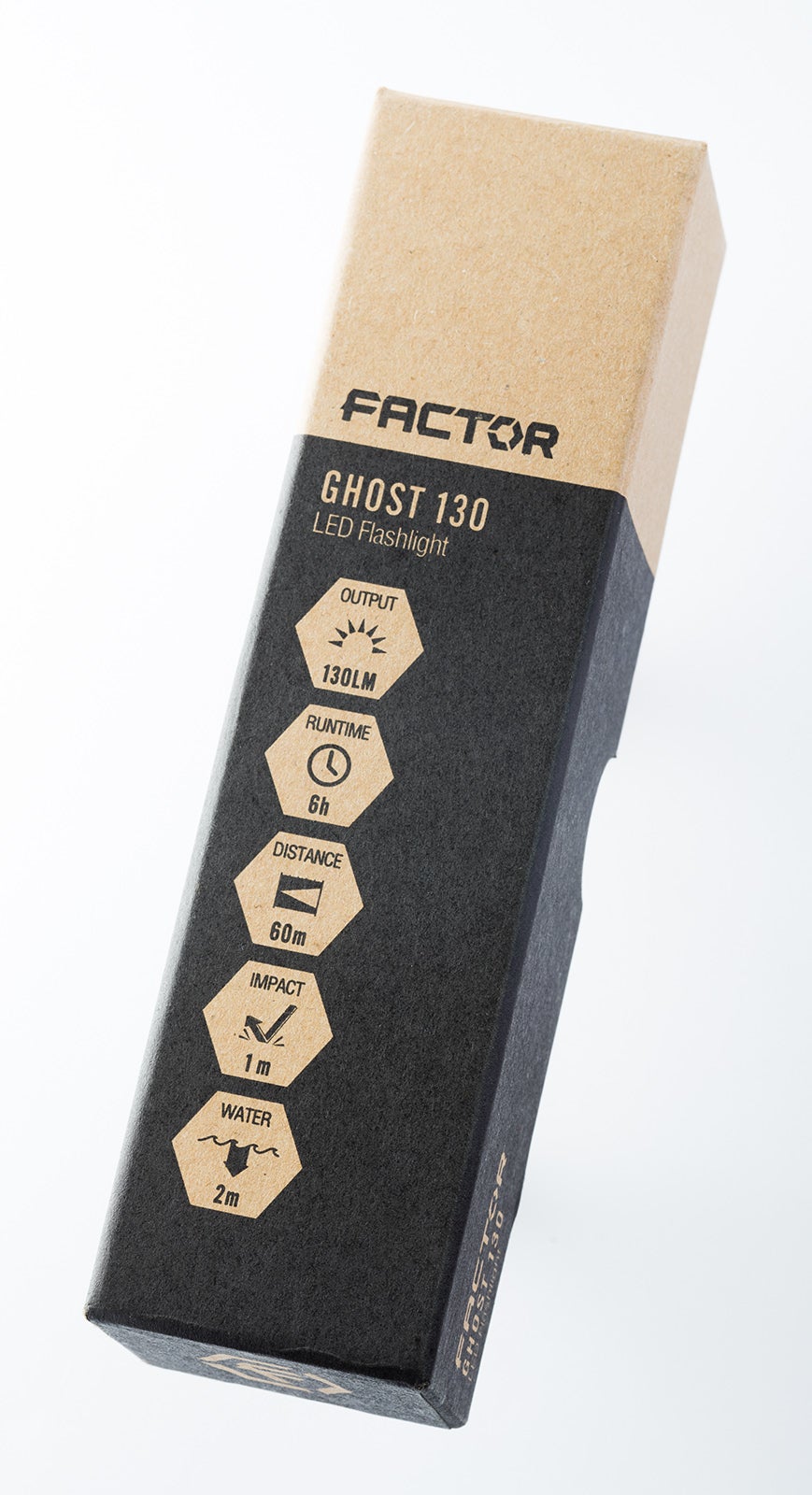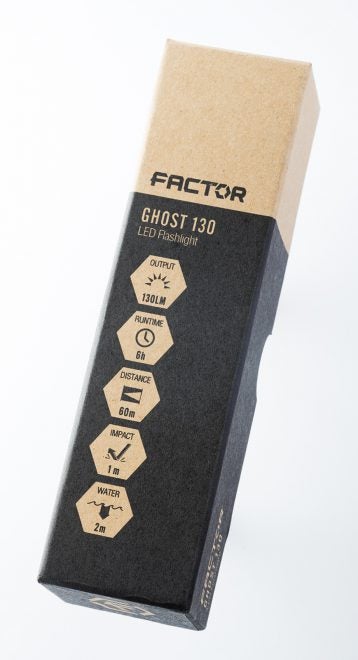 Ghost 130 comes in a nicely fitted box. The body is stainless steel and should be quite durable. Its reflective finish makes retrieval easy in case of accidental drop. The light is guaranteed waterproof to 6.5 feet. It would make a pretty useful stocking-stuffer.