Review: KRG Kinetic Research Group Whiskey 3 Remington 700 Chassis
Major Pandemic 09.13.16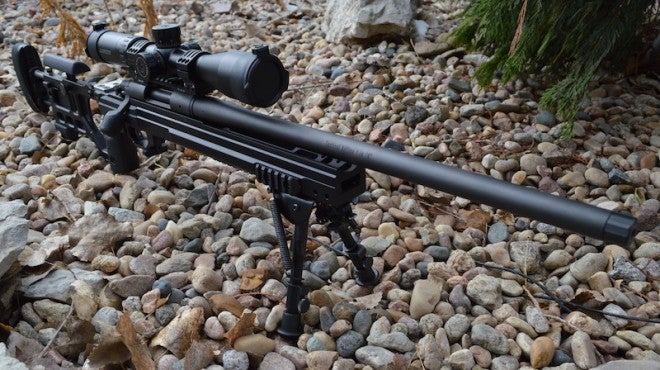 Everything seems to snowball for me, and that's what happened when I started looking at Remington 700 short action chassis systems, and I ended up with several of them, including this awesome KRG Whiskey 3 billet chassis.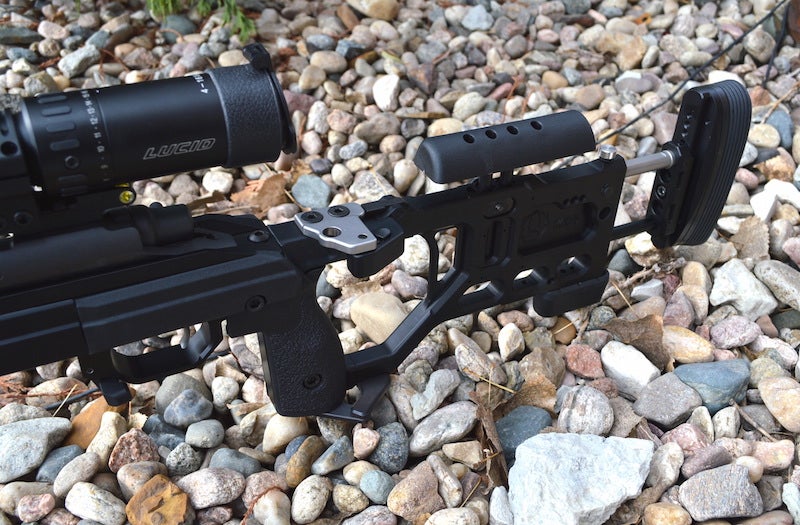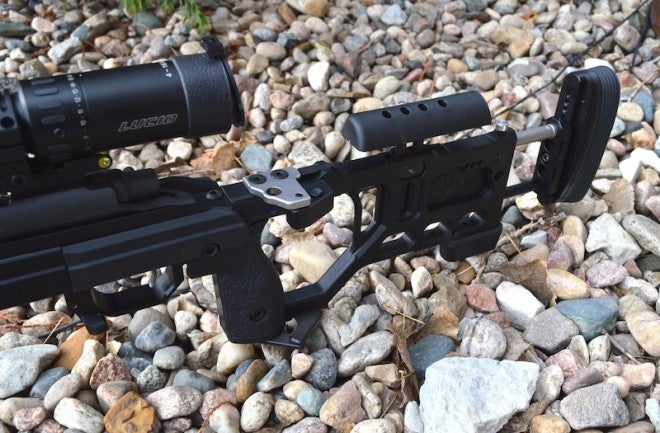 Why go to the trouble and expense to move from a factory stock to a billet chassis system like this KDT Whiskey 3? The answer is consistency and improved accuracy due to a platform that is not affected by weather and humidity, which provides the same positive and precision grip/bedding on the action from shot to shot.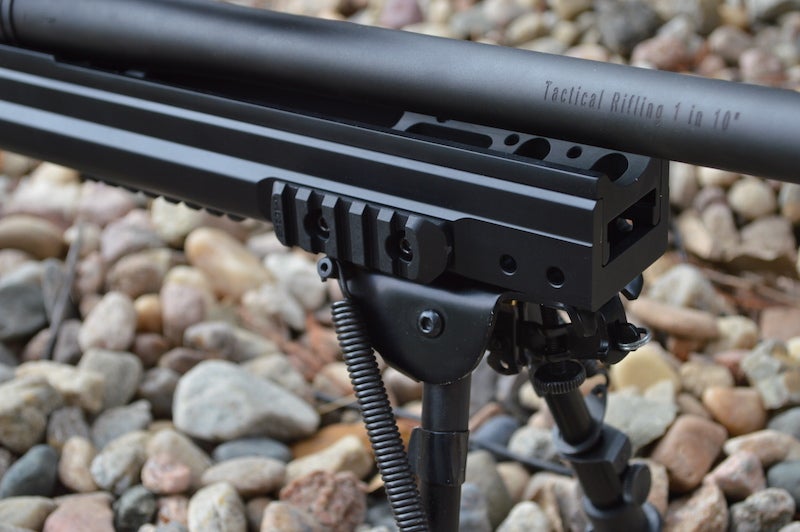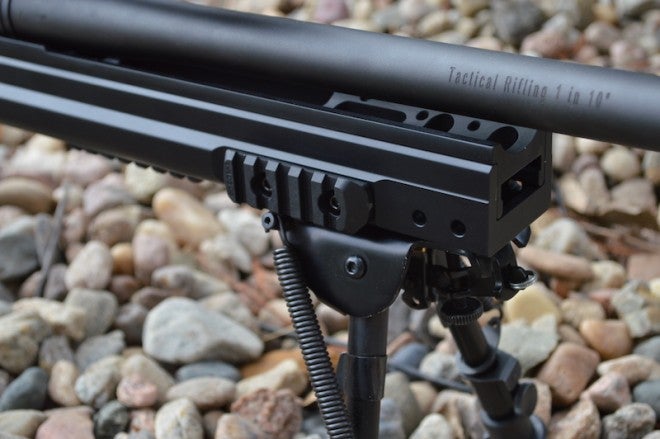 Stocks like this one also accept AICS style removable box magazines and are and optimized for prone or bench rest shooting positions so they can offer more-comfortable shooting when you spend a long time behind the gun.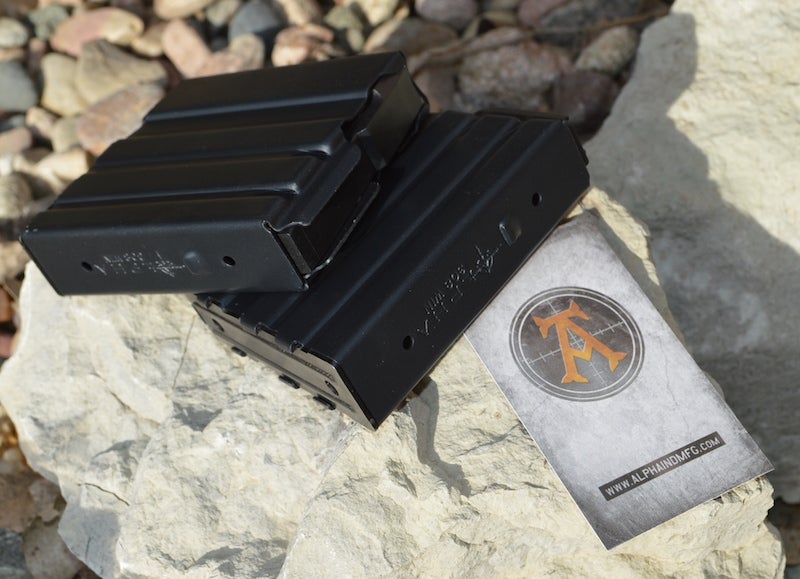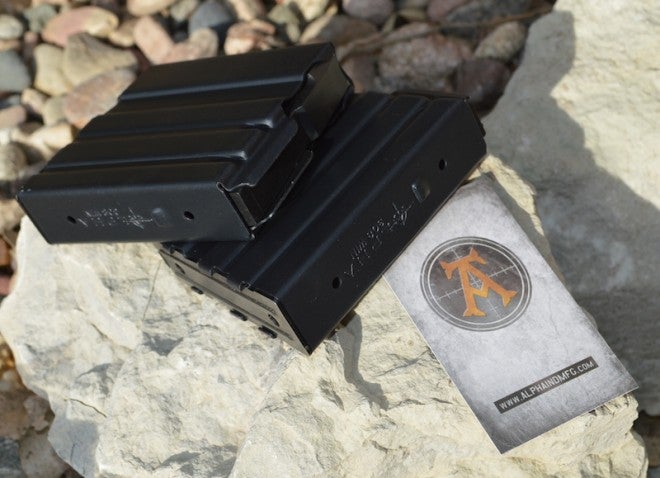 The downside is that these target and sniper chassis are usually pretty heavy and are not really for field rifles that you are going to lug around for miles or use for a brush/walking stalk hunt. They're designed for the most part to be supported with a bipod or sand bags and deliver the stability to increase long-range precision.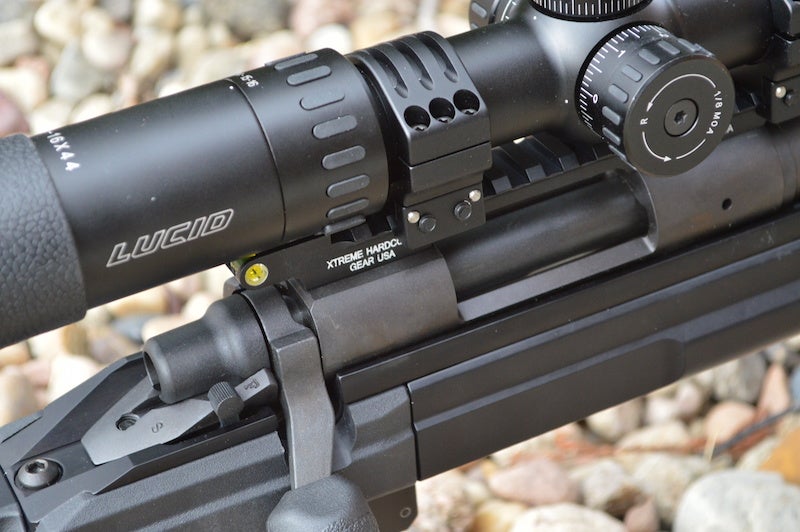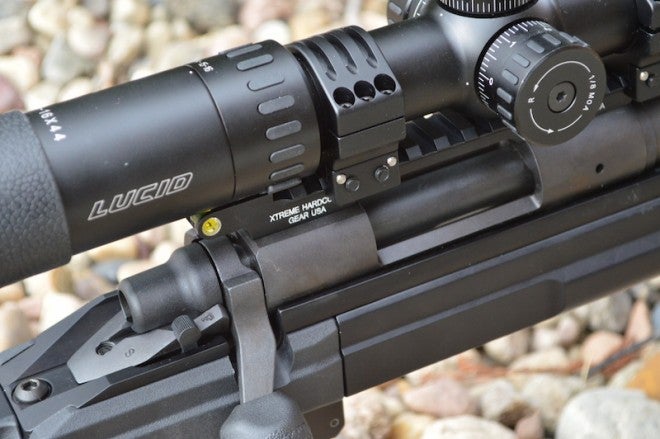 With the Whiskey 3 chassis system, shooters get a drop-in stock replacement with everything the professional and amateur shooter could want in a sniper stock, and every aspect of the stock is adjustable.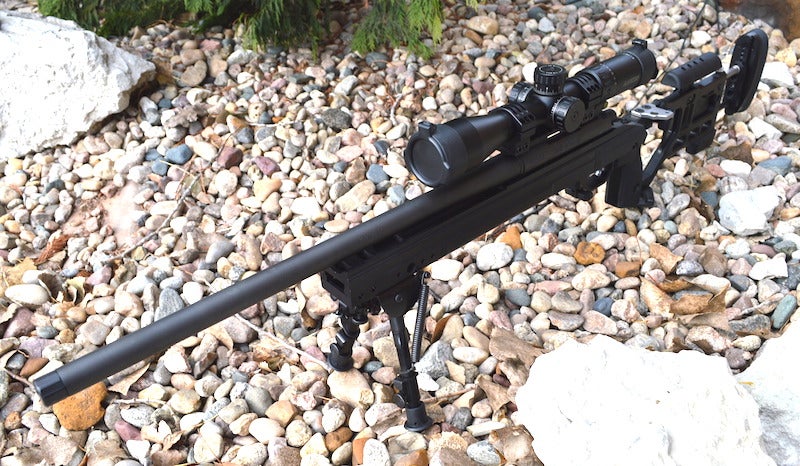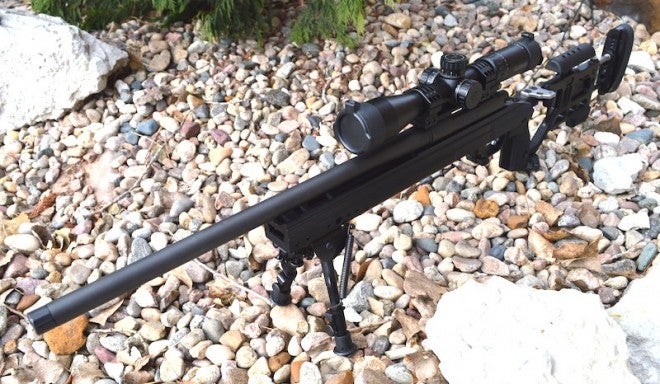 Fit, Finish, Feel, Features, and Functions
I have a Remington SPS Tactical 308 short action rifle. Installation was as simple as removing two screws and attaching the KRG Whiskey 3 chassis to the barreled action with the included screws. No need to remove anything other than the stock and the bolt to install this chassis.
I had already installed the KRG Bolt Lift, which provided an oversized bolt handle that was simple and easy to install.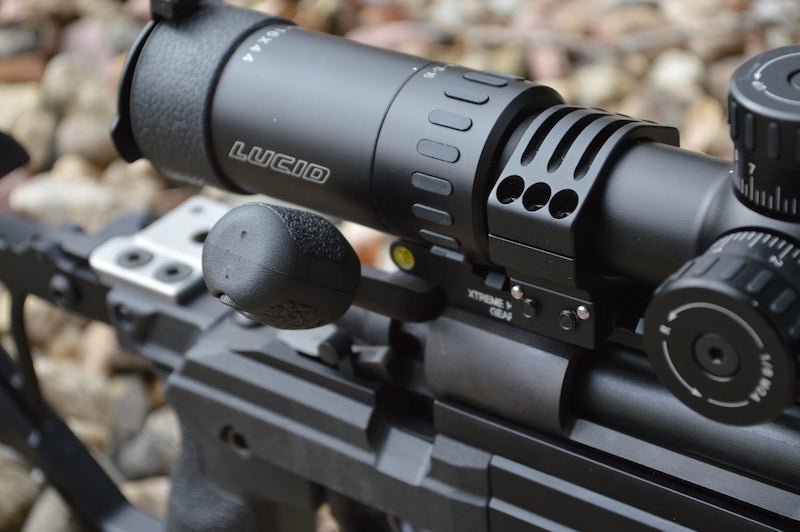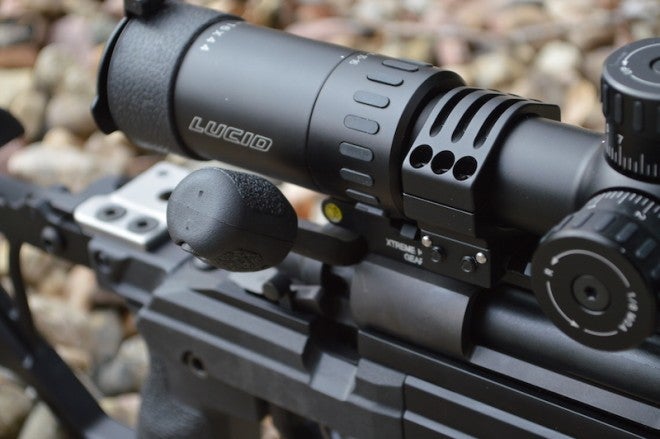 The KRG Whiskey 3 Chassis features an integrated magazine well and latch, which supports all AICS 223/308 style magazines. Feeding is the same as with the factory floor plate magazine, but now you have the ability to drop the magazine out to quickly unload or just do a quick mag swap when you need more ammo.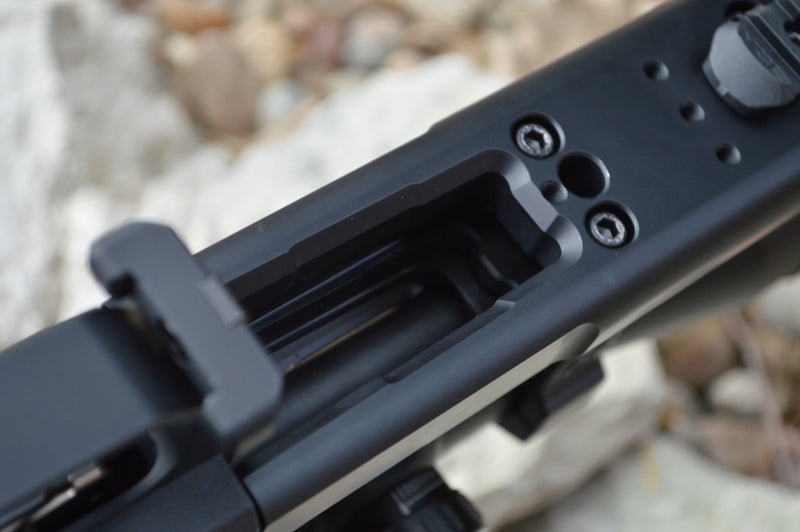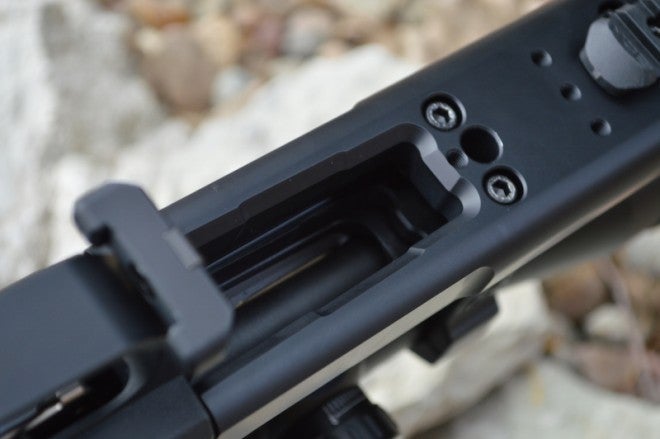 The Whiskey 3 (KRG abbreviates as W3G) is available for the Tikka T3, Remington 700, Surgeon, Howa, AI, and other rifles. The solid billet chassis is not light, but it is perfectly suited for sniper and precision shooting platforms.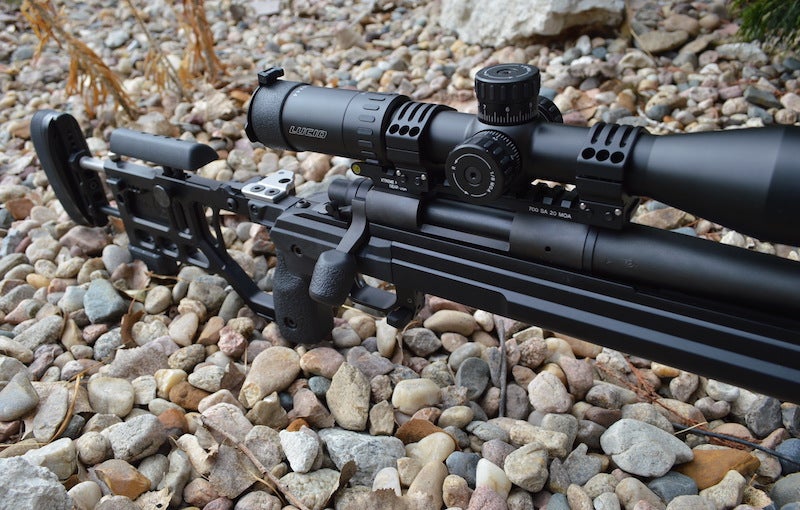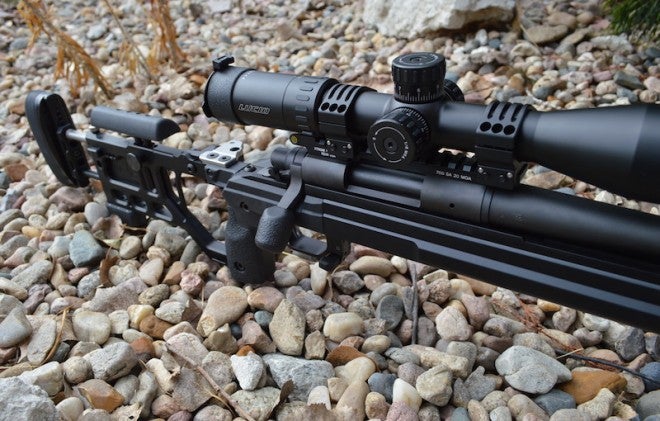 The W3G chassis features a precision "V" bedding system and tool-less adjustments for length of pull and cheek height. Bolt your Remington SPS 700 action into the chassis, and according the KRG, your action is set as well as any bedding job with resin.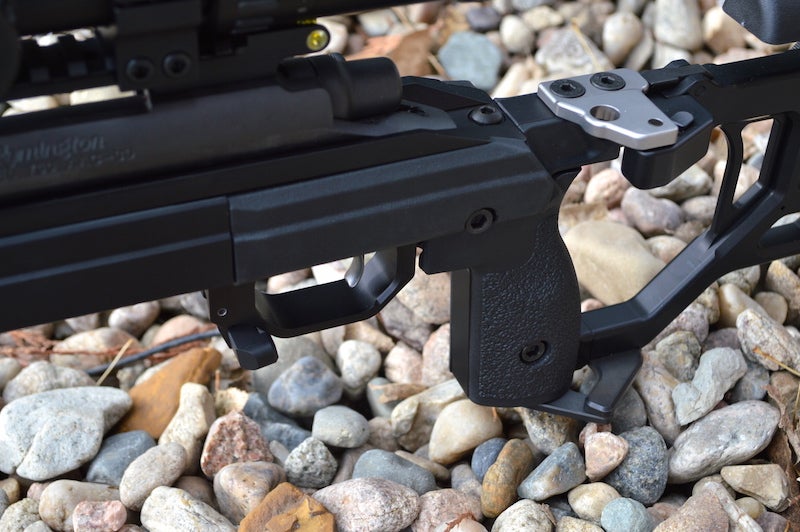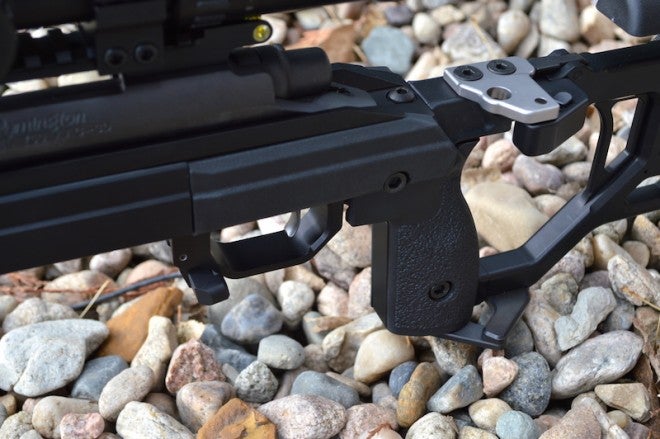 KRG offers both a folder and fixed stock version. I choose the folding stock to showcase how small and compact a package this Remington SPS 308 package could be. The folding mechanism is very strong and locks up tight for zero wiggle.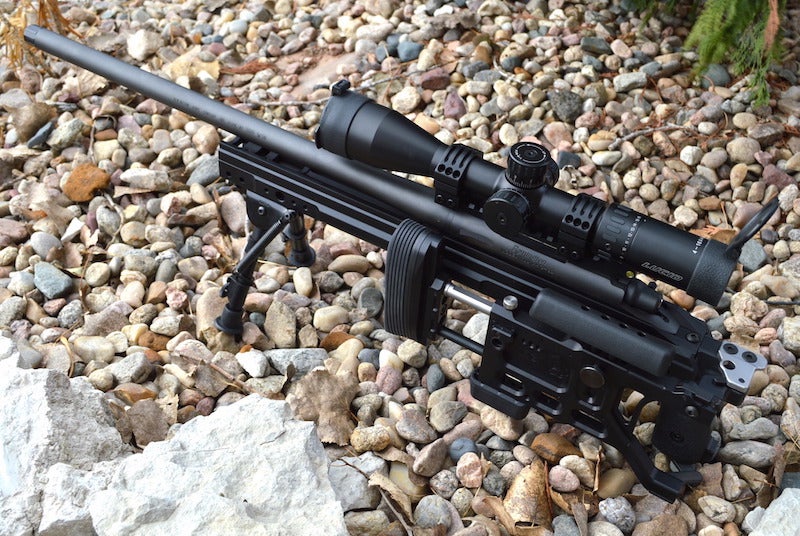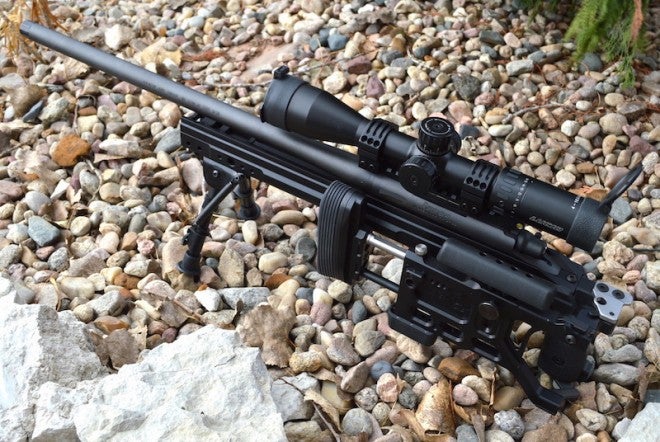 From a storage and transportation perspective, a folding stock greatly reduces the overall stowed size of a rifle, especially a sniper setup, which likely already has a long barrel. Once you start using this feature, you will hate to go back to a fixed stock. KRG does offer this as an add on accessory, so if you buy the fixed chassis version, you can convert it later.
KRG joked with me that the chassis is available in any color I wanted as long as that color was black. The KRG W3G chassis is hard anodized, but KRG indicated that most buyers customized colors as needed with either professional Cerakote finishes just rattle-can camp. Whether you choose to get custom or not, the black finish is perfection out of the box.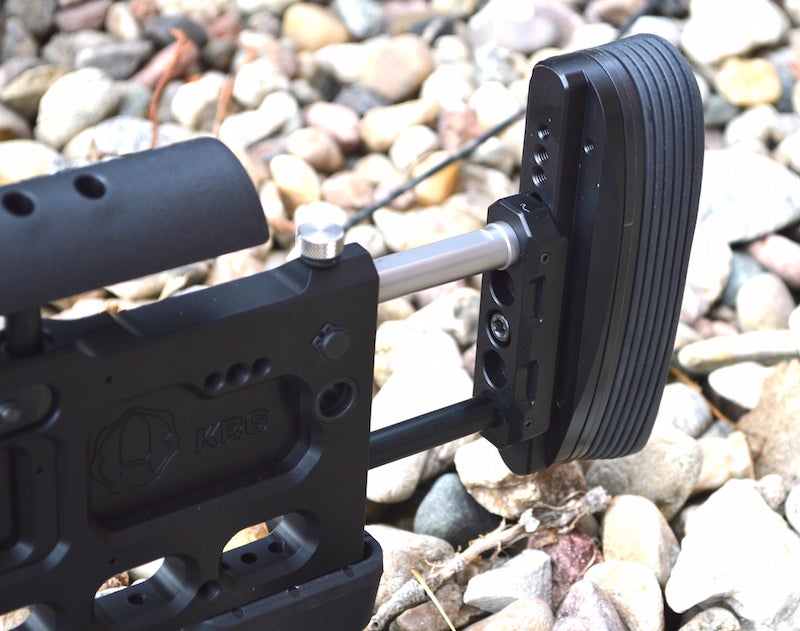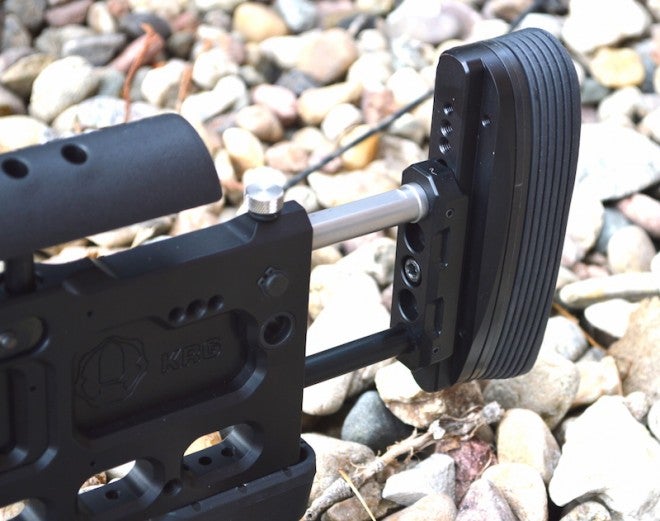 The features I liked most about the Whiskey 3 Chassis were its adjustability and brutish durability. While some billet chassis systems are light, the W3G is heavy and tough. I have images of KRG testing the chassis by dragging it behind a truck.
Even though the design is extremely solid, the design has a ton of ergonomic thought. Several notable sources say that stock design had input from orthopedic surgeons to improve ergonomics. The KRG Whiskey 3 is amazingly comfortable to shoot, with ergonomics that are superior to chassis systems that rely on AR15 stocks.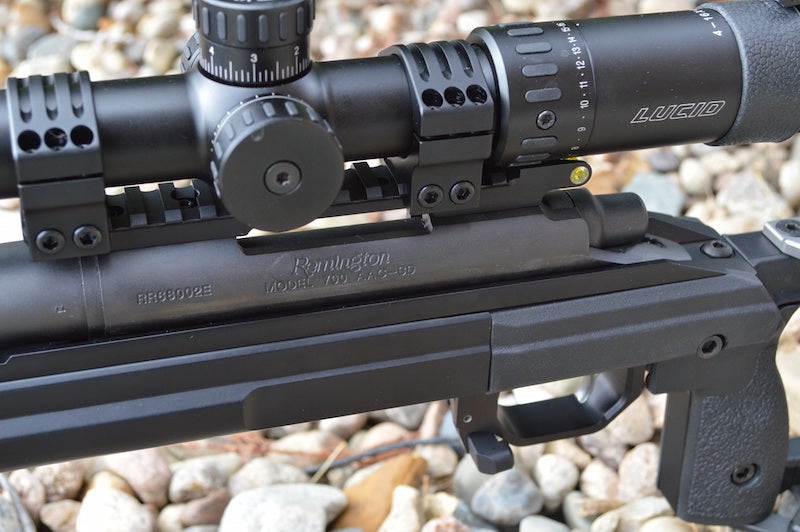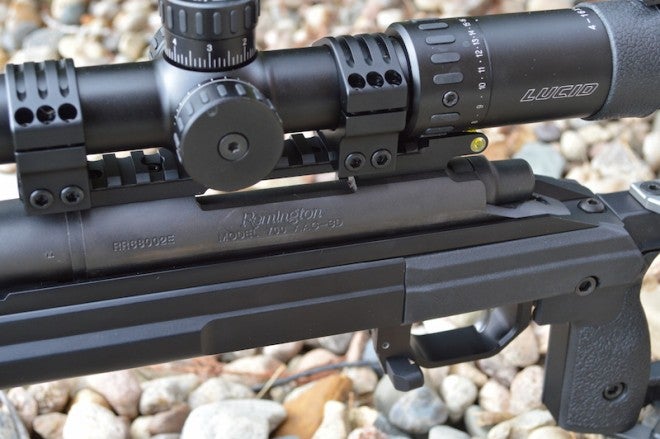 Some Remington 700 "sniper" chassis have enclosed handguards, but the Whiskey 3 is an open top chassis, which means that there is no potential need to swap out rings or scope bases for clearance of the handguard. Just drop in your barreled action with your optics still mounted, tighten down the screws, and you can hit the range. I like this a lot, based on the headaches I have had with other chassis systems.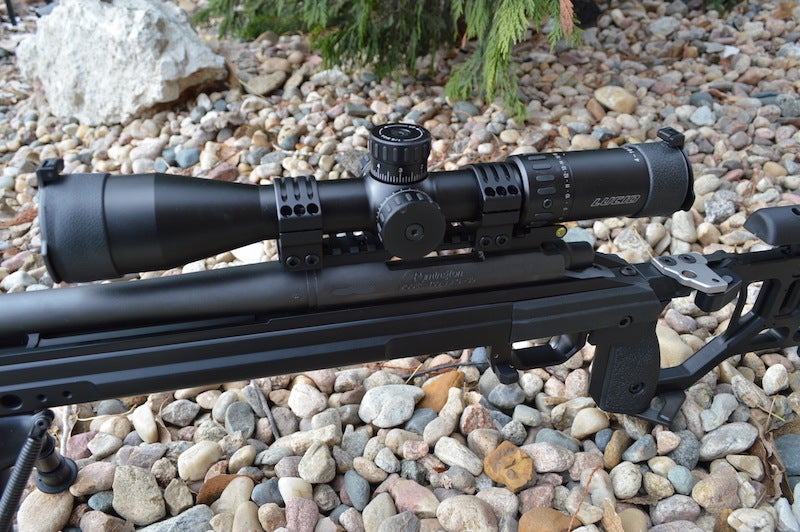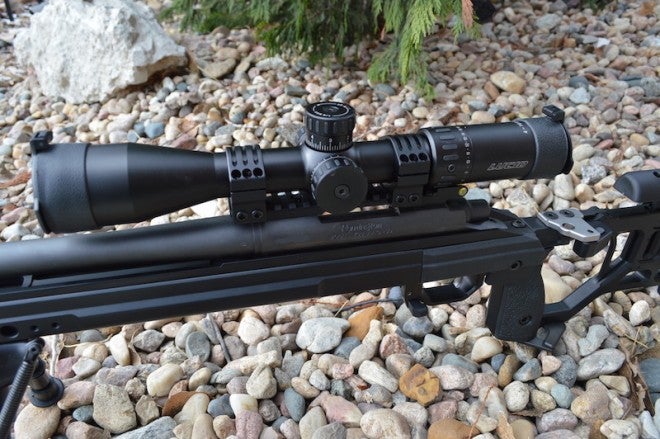 The lower forend of the W3G offers a variety of screw attachment point for accessories, lasers, range finders, IR and other accessories. If you need a rail or mount, chances are KRG has you covered with optional accessories.
Accuracy improved about 15% over the factory Hogue stock when I installed the KRG Whiskey 3, and this was about the same as any of the other chassis I am currently testing. This basically pushed my best .65-inch groups to just over .5 inch, and it pushed my more typical .8- to .9-inch groups down to the .7- to .75-inch mark.
Not transformational, but it is an improvement. I can only speculate based on my experience, but this stock in combination with a match trigger upgrade may have the potential to increase accuracy by as much as 30%, depending on your trigger.
I did notice that the comfort of the KRG stock allowed me to shoot longer and maintain my groups longer than with many other chassis systems I have tested.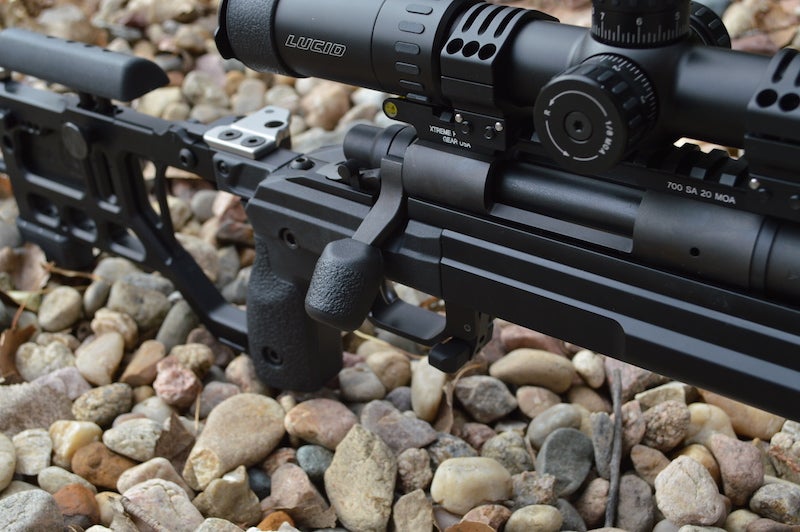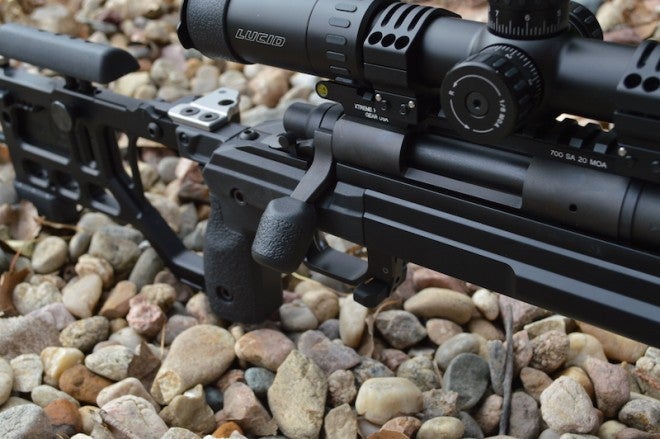 My one complaint on this chassis is the sheer number of screws. There are screws everywhere on this thing. KRG noted that they Loctite the screws, but in the field simpler is better. I would feel the need to pack allen wrenches to tighten anything that might come loose.
Although weight is not necessarily a bad thing in a sniper chassis, the KRG is one of the heaviest chassis I have tested so far, so if you do plan on lugging your rig for miles on foot, you may want to consider a lighter chassis.
The Build
Remington 700 SPS Tactical barreled action, xTreme Hardcore Level Scope Based and Rings, Lucid 4x-16x 44mm Crossover Optic.
Final Thoughts
Though I really love what my $700 Remington 700 SPS can deliver from an accuracy perspective, this chassis deserves a higher-end barreled action. My intent is to use this chassis for a high-end build.
During my testing of numerous Remington 700 Chassis, I keep going back to this KRG model. Once you lay down behind the W3G and start shooting, there is a huge difference ergonomically between this chassis and and those relying on AR15 furniture. The features, flexibility, and the comfort are definitely some of the reasons why the W3G chassis is being chosen over and over for sniper systems.
Manufacturer Description and Specs
The Whiskey-3 Chassis (W3C) (Generation 5) is one of the premier chassis available for your bolt action precision rifle. The W3C combines precise aluminum bedding with tool-less adjustments, durability, and excellent ergonomics. Right out of the box it allows the use of AICS style magazines (not included) in your rifle without any special bottom metal. Numerous types of accessories can be added to the many attachment points, including handstops, sling mounts, rails, bipods, monopods, and more. Our modular grip panels allow the shooter to tailor the fit of the stock to his/her hand which, combined with the other adjustments, yield a stock set up exactly as it needs to be for that particular shooter.
Available for:
Tikka T3 (non-magnum length calibers).
Remington 700 short and long action.
Badger M2008/13 short action (uses AICS or AI AW magazines).
Badger M2008 long action (AICS CIP length magazines).
MSRP: Fixed $899 (Rem 700 SA); Folding $1299