Watch: How to Start a Fire With an Empty Butane Lighter
Russ Chastain 09.16.16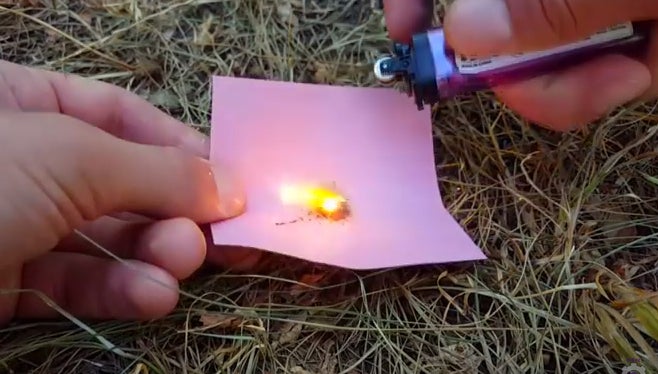 I wasted three minutes of my life to find you this tip. You're welcome.
The video proclaims to demonstrate "4 Magic Tricks with Lighters." It's a lie! The first three are lame, and if you value your time even a little bit, skip directly to the 3:00 mark.
That's where the useful demo begins, showing how you can grind off and gather tiny bits of flint, and then ignite them in a flash on a small piece of paper to start a camp fire.
I saw another video–trust me, you don't want to watch it–that used a square of toilet paper instead. The tissue paper allows you to use fewer flint shavings, so you can actually start multiple fires with one dead lighter.
Pretty cool!