Watch: Make a Simple Fire-Starter With a 9v Battery
Russ Chastain 09.20.16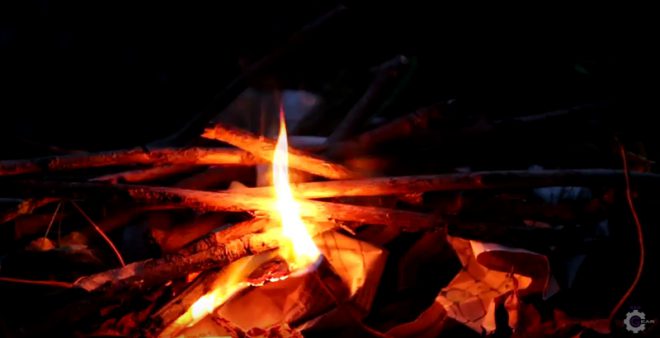 The video below contains three projects, but the first one is the best and most sensible–although the alarm system at the end isn't bad either.
Basically, you use a wire to create a small heater element, add a switch, and cobble it all together on a 9-volt battery. Then when you mash the little momentary switch, the element heats up and can be used to start a fire, as demonstrated in the video.
This certainly beats a butane lighter in windy conditions.