Watch: Tree Stand Buddy Bracket System For Hang-On Stands
Russ Chastain 09.22.16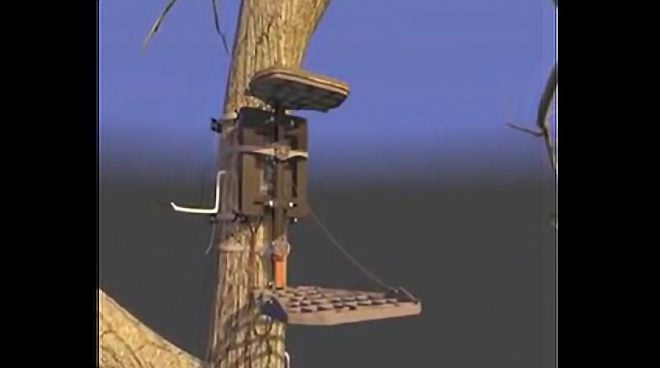 Here's a good idea: Tree Stand Buddy is a mounting system for hang-on fixed tree stands, which allows you to hang or remove your stand quickly. With multiple brackets already mounted to trees in various locations, you can tote your stand from place to place.
Setup appears to be pretty easy.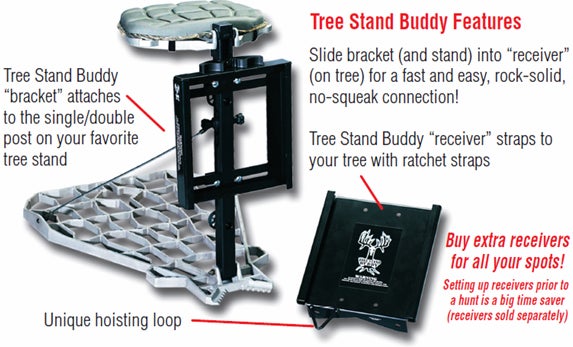 I readily admit that I am no fan of hang-on tree stands. Most of them rely on nothing other than straps to keep the stand in place. Broken ratchet strap = you dangling from your harness (if you wear a harness as you should) or lying broken on the ground. But I know that this is a popular type of stand, and the Tree Stand Buddy makes it safer because you have the straps (and lag bolts, of practical/legal) holding the Tree Stand Buddy to the tree PLUS the straps for the tree stand itself.
As a victim of tree stand theft, I also appreciate that the Tree Stand Buddy allows a hunter to take the stand along, preventing cornholes from stealing the stand. And preventing theft is always a good thing.
Check it out and see what you think.