Duck Forecast Good, Though Down from Last Year
Bob McNally 09.27.16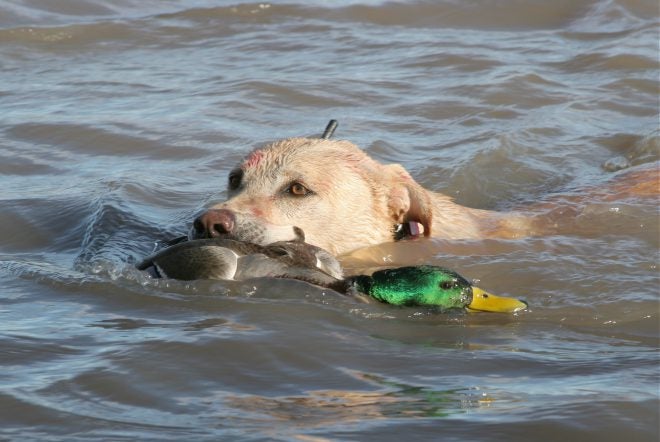 According to waterfowl population numbers compiled by the U.S. Fish and Wildlife Service (USFWS), the continent's current breeding duck population (48.4 million) is down a tad from last year (49.5 million). But it's still a solid 38 percent above the 1955-2015 long-term average for North America's duck numbers.
This bodes well for 2016 duck hunting throughout the nation.
Blue-winged teal are an abundant and popular target throughout America. Blue-wings are found in coastal marshes, rivers, bays, lakes, and ponds, and while small and fast flying, they decoy well and are superb table fare.
Blue-winged breeding duck numbers are down a disappointing 22 percent from last year, with a current population estimate of 6.689 million. While diminished from 2015's total (8.547 million), that's still a 34 percent increase over the long-term average for the species, with data compiled 1955-2015.
Green-winged teal have increased five percent this year (4.275 million) over last year (4.081 million), and are 104 percent more abundant than the long-term average for this smallest and perhaps the most colorful of North American ducks.
Duck population variations are dependent on many things, but wetland habitat in the U.S. and Canadian prairies and boreal forests is the most important part of the waterfowl breeding equation. A dry spring in the choice duck breeding areas this year produced 21 percent fewer ponds and a reduction in prime shoreline nesting habitat for waterfowl, which reduced overall duck numbers. Biologists say, however, that late significant rainfall in the nesting areas in June and July may have given birds a boost in rearing young birds, and perhaps allowed some ducks to re-nest, which would increase brood numbers.
Other important duck species for waterfowlers are included in the USFWS 2016 fall fight estimates.
American widgeon (baldpates) are up 12 percent this year from last year, totaling 3.411 million birds and 31 percent more than the average population from 1955-2015.
Gadwalls (gray ducks) are down three percent from last year with a current 3.712 million population, but a healthy 90 percent above the long-term average.
Shovelers have dropped 10 percent from last year, totaling 3.967 million birds, yet 56 percent more than the long-term average.
Scaup (bluebill) populations have tanked from what they were 30 years ago. But this year scaup numbers have jumped 14 percent to 4.992 million and are equal to the long-term average.
Mallards have increased this year by one percent over 2015, totaling 11.793 million, a 51 percent increase over the long-term average for the species. Mallards are the most popular duck hunted in North America and are pursued throughout their national range.
Surely the most disappointing numbers in this year's federal waterfowl survey are for pintails (sprig), which continue their troublesome decline due to habitat nesting issues. The 2016 population is tagged at 2.618 million birds, down 14 percent from last year, and 34 percent fewer than the long-term average.