Review: Mega Arms Ambi Slide Lock AR Charging Handle
Major Pandemic 09.28.16

A while back, Mega Arms started sending me videos of their new Slide Lock ambi charging handle, and I have to say that I just didn't get what they were showing. From all appearances, Mega's Slide Lock charging handle looked, ya know, Mega Cool, but it seemed to function just like everyone else's ambi charging handle. I was wrong.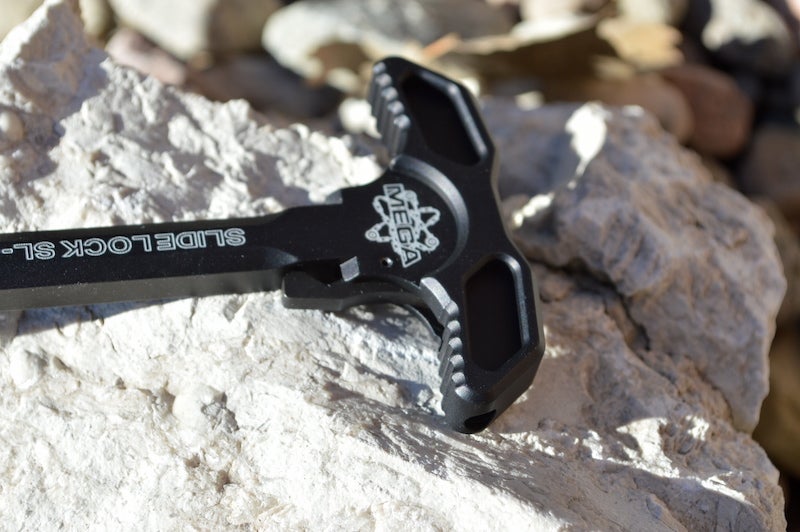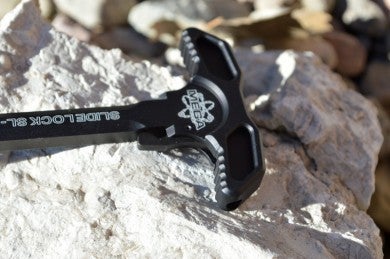 What Mega Arms is showing off in this video is an entirely new ambi charging handle, which I can only describe cryptically as "latchless," meaning that the operator does not need to depress any buttons, levers, or latches to charge the AR15.
Basically, what I initially missed in the videos was that Mega has developed a latch that applies sufficient pressure to retain the charging handle across all normal AR pressure levels across all the various rounds one might fire in an AR15. I am probably oversimplifying things, but in a nutshell the "latch" is spring loaded and self-locking/un-locking.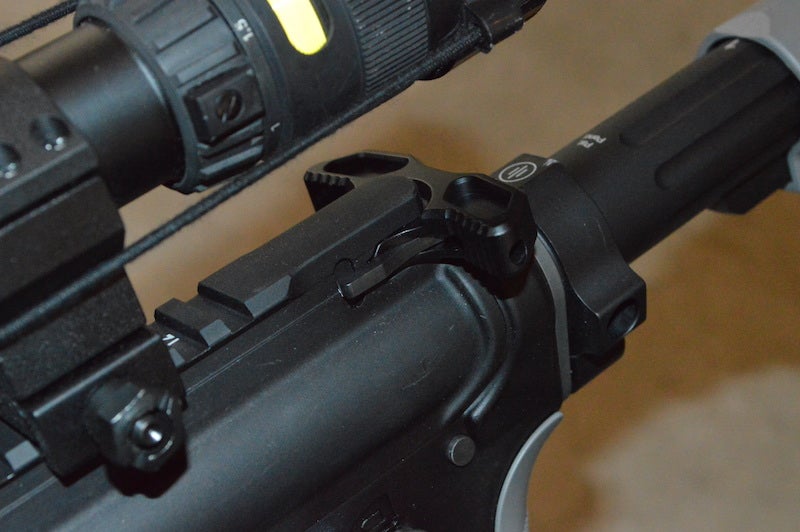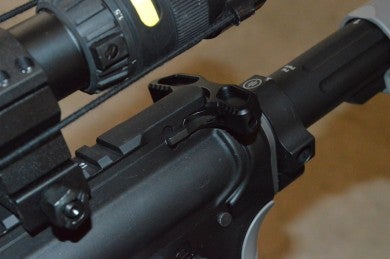 I installed the charging handle on one of my optic-equipped uppers, which always seems to need a little more to grab onto than a Mil-Spec charging handle offers. The Mega Arms Slide Lock Charging Handle worked great, never came loose on its own and delivered the same functionality as a standard charging handle but with full latchless ambidextrous operation in a wider charging handle. For around $60 (MSRP $62), it is without question my new favorite charging handle and about half the price of similar ambi-charging handles on the market. Great job, Mega.