Catfish Hot Spot is Lake Oahe, South Dakota
Bob McNally 10.03.16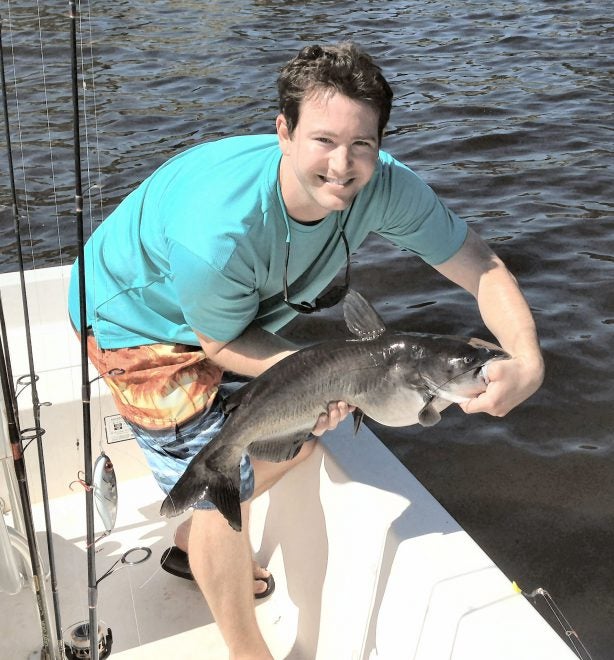 Missouri River catfishing is renown. Cats of remarkable size have been caught throughout the river and its various impoundments in South Dakota. In fact, all of South Dakota's catfish records have come from the Missouri River drainage: a 54-pound flathead cat, a 55-pound channel cat, and a massive 97-pound blue cat.
Probably the best and most reliable catfishing on the Missouri River is at Oahe Reservoir, which sprawls over an incredible 232 miles near the towns of Pierre and Mobridge.
Cats are caught year-round by Oahe anglers, some on purpose, some by convenience. Walleye fishermen regularly stumble across rabid schools of feeding channel cats, which average 1 to 5 pounds (some fish pushing 30 pounds are available). Oahe also might have the nation's best ice fishing for channel cats. Walleye jiggers frequently hammer cats and have little trouble catching daily limits through the ice.
Much of the best action for people fishing for catfish on purpose is found in spring and autumn at the mouths of large feeder rivers, such as the Cheyenne, Moreau, and Grand. Jigs tipped with minnows are tough to beat, which also produces walleyes, smallmouth bass, white bass, and even the occasional Chinook salmon–all fish for which Oahe is famous.
For fishing details, phone the South Dakota Department of Tourism.