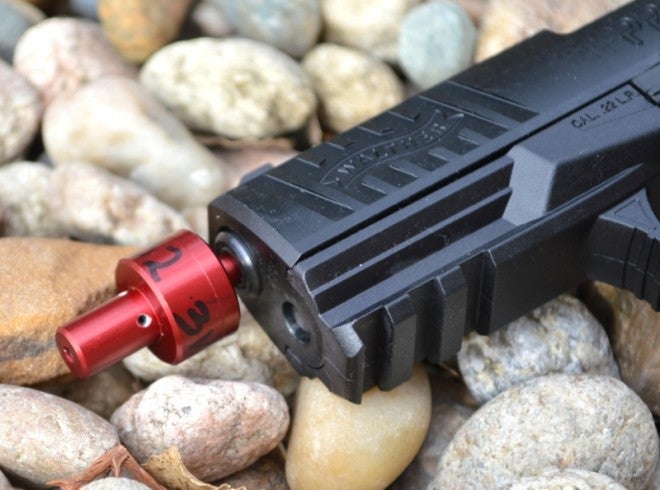 I am a fan of LaserLyte training products because they work, they're a lot of fun, and they have saved my sanity when time or weather deny me an enjoyable day at the range.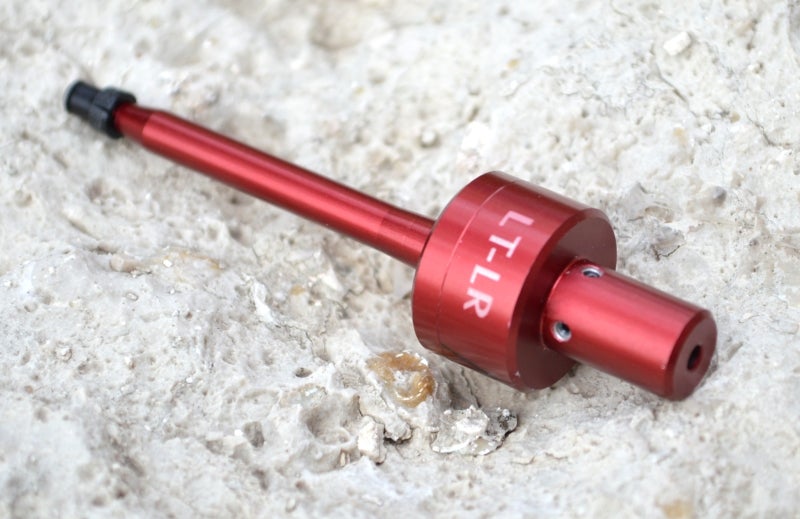 The one we're talking about today is their "Trainer 22 Caliber" insert, which is compatible with any 22 rimfire or centerfire barrel bore.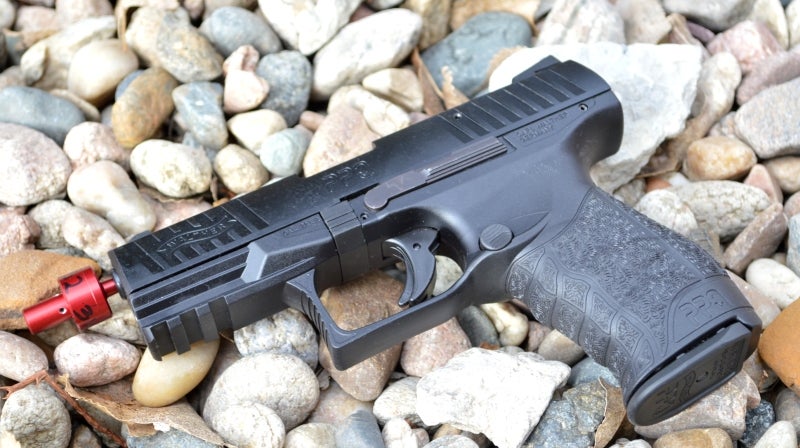 I already had some LaserLyte chamber insert trainers and loved them, but I have always wanted a trainer for my 22 caliber pistols and rifles. I have so many great guns that simply do not get enough time at the range. The LaserLyte LT-LR offers a good shooting simulation paired with practical fun and useful training.
Fit, Finish, Feel, Features, and Functions
The biggest advantages of this system are that you can use your actual firearm for training, which I consider a huge plus and "the" feature of the LaserLyte system. Unfortunately, this unit is a bit too large for holster carry and wouldn't fit into any of the 22 LR pistol holsters I own.
What would a laser trainer insert be without some targets? I paired the LT-LR with my LaserLyte Reaction Tyme Targets, Trainer Score Tyme, and Laser Plinking Cans. I also used the insert with another manufacturer's target, and everything worked great.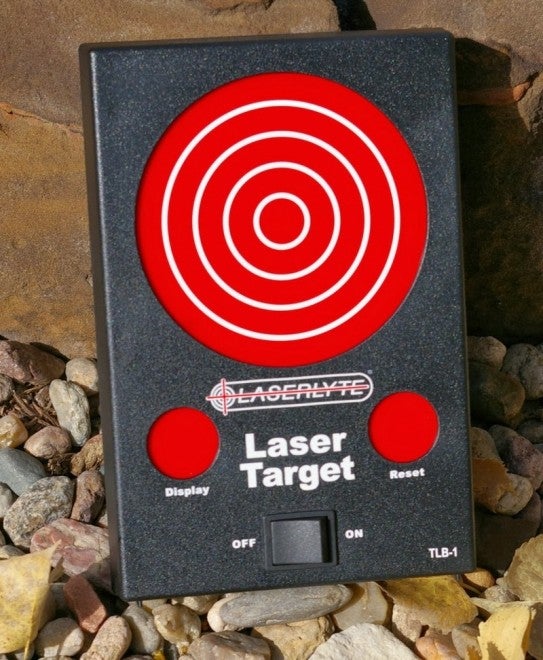 The Plinking Cans are a little temperamental in bright light, but they are definitely the most fun with a 22.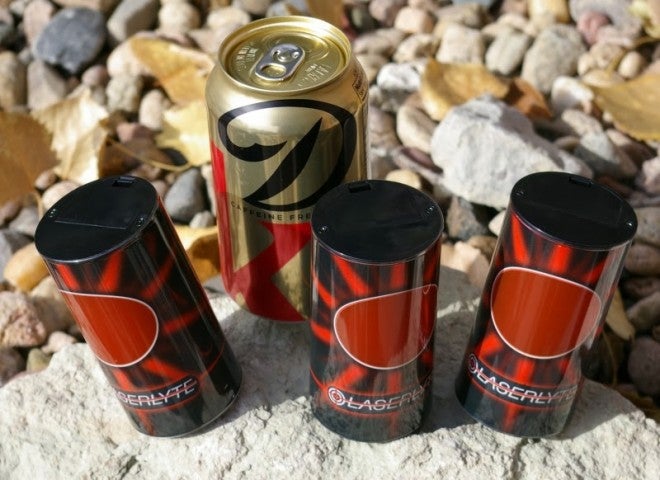 Whether you actually use the system to train or to have a little fun while watching TV, this is a highly valuable system for training to see your trigger control, to minimize your flinching, improve sighting and target acquisition, and deliver unlimited plinking from your 22 LR rifles and pistols, as well as just about any gun with a .22-caliber bore, as long as the barrel is at least 1.875 inches long.
The system also lets you attempt training that would be potentially unsafe with live ammo or to begin training a new shooter in a safe, comfortable environment.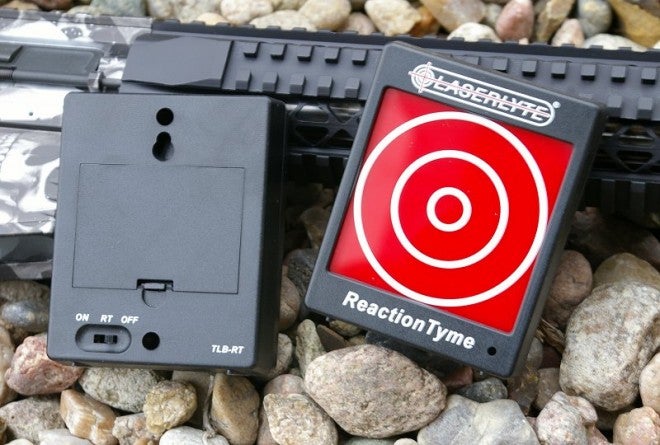 LaserLyte centerfire chamber inserts are primer switch fired, but their Universal and LT-LR Universal Pistol Trainer inserts both work on a sound detection system. My first Universal Trainer did not work well, but LaserLyte replaced it and I have had no issues since.
LaserLyte has made some improvements. One aggravation of the Universal Model is that it's always on until you unscrew the battery compartment and insert a little plastic insert  or remove the batteries. Reinstalling the tiny little batteries correctly is also frustrating. But with the LT-LR, you simply unscrew the unit three turns to turn it off. And when it comes time to replace the battery, there is just one larger one instead of three tiny cells. I found that the single CR1632 is not as easy to find as other batteries, such as the fairly common CR2032.
Final Thoughts
The LaserLyte trainers are all a blast and they can pay for themselves quickly. Though I have yet to wear out a LaserLyte trainer, I may come close with the LT-LR. My Henry Golden Boy alone has burned through thousands of laser shots.
I have found that the battery capacity (claimed to be 10,000 rounds) goes quickly. I would guess my first battery gave me more like an unofficial 2,000 shots, but my replacement battery gave me substantially more shots. I really did not keep track of how many shots, but it "seemed" like far more anyhow.
Manufacturer Specs
MSRP $120.95
Product Number: LT-LR
Compatible with: 22LR, 22WMR, 22 Short, 22 Long, 223 REM with at least a 1.875″ barrel
The LT-LR will also fit other .22 caliber barrels like the 22-250 and 220 Swift.
Length: 3.0 inches
Diameter: .20″ Min./ .76 inch Max
Battery Life: 10,000 shots
Batteries: 1 x 1632 Lithium
Activation: Sound of striker or hammer
Requires a minimum of a 1.875″ barrel