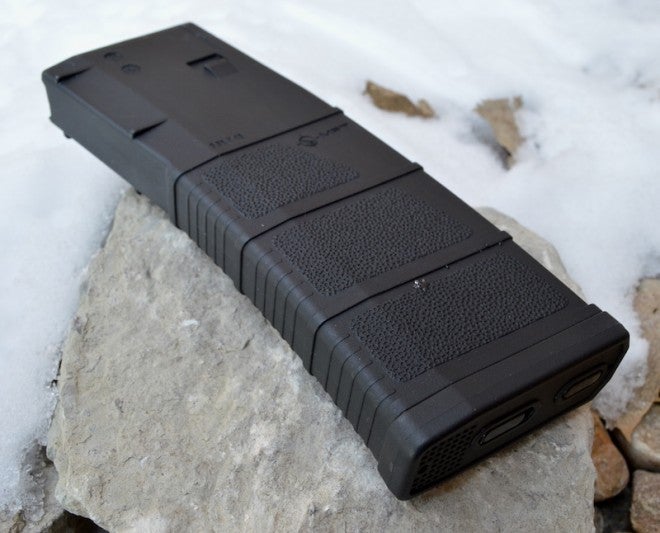 If you think like I do, you find that you are welcoming of polymer magazines and also annoyed by the amount of "new" AR15 magazines that have hit the market in the last couple years that were, well, total crap.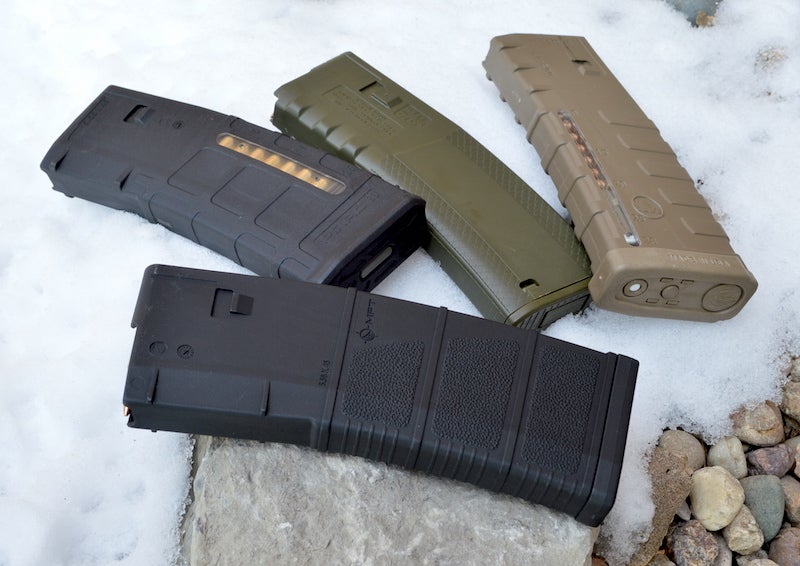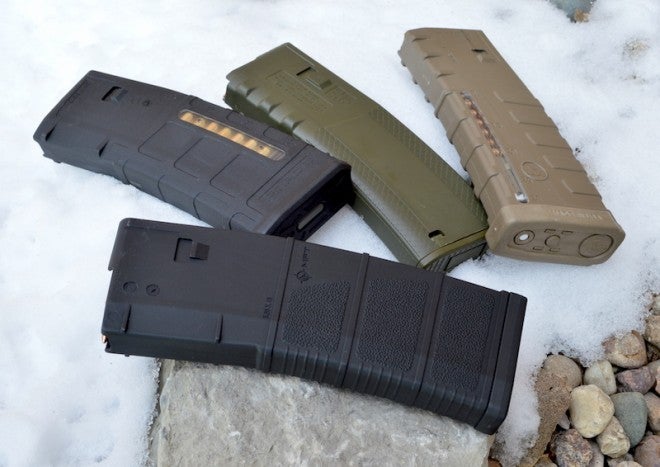 MagPul set the pace and quality standard, but that doesn't mean they are automatically the best available. Troy, IWI, and Lancer have all produced polymer magazines, which equaled the famed MagPul PMag in reliability, durability, and quality. In this review I will take a look at some polymer magazines from Mission First Tactical (MFT).
I was fortunate to actually test a few of the early prototypes and provide some feedback. What we saw and tested back then impressed us, and MFT has made some tweaks since then.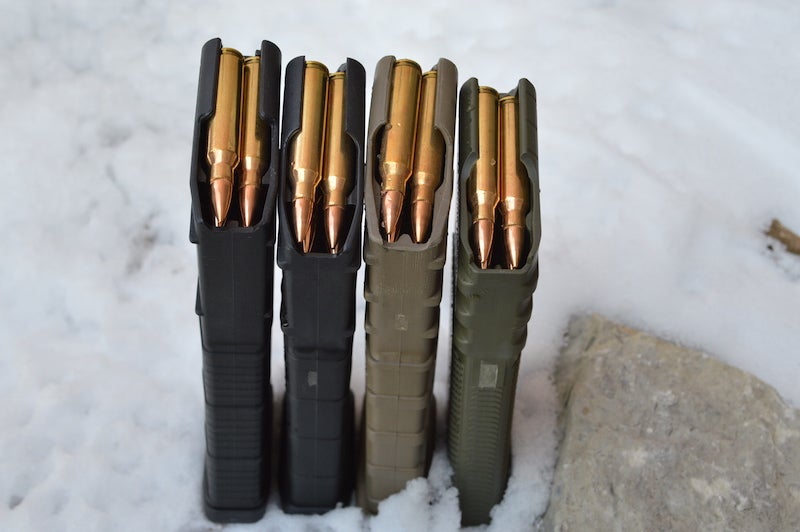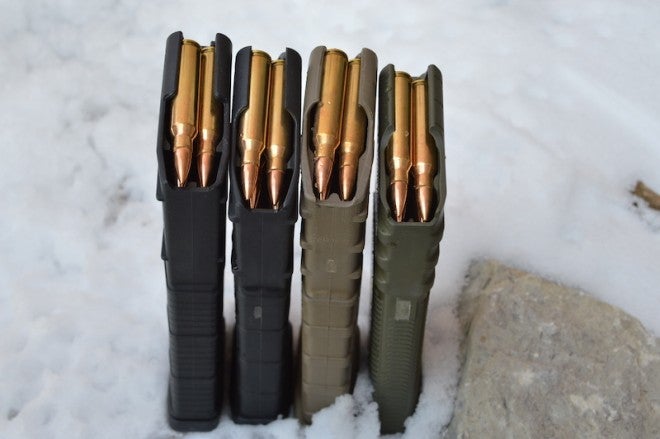 The MFT MAG has the slimmer profile of the Troy BattleMag, but not quite as slim because of the reinforcement ribs. The MFT MAG still fits into tight mag pouches more easily than a PMAG. It has the same overall height and width of a PMAG, but without the bulky base plate. Thanks to the specifically developed polyamide body, it seems to be plenty strong.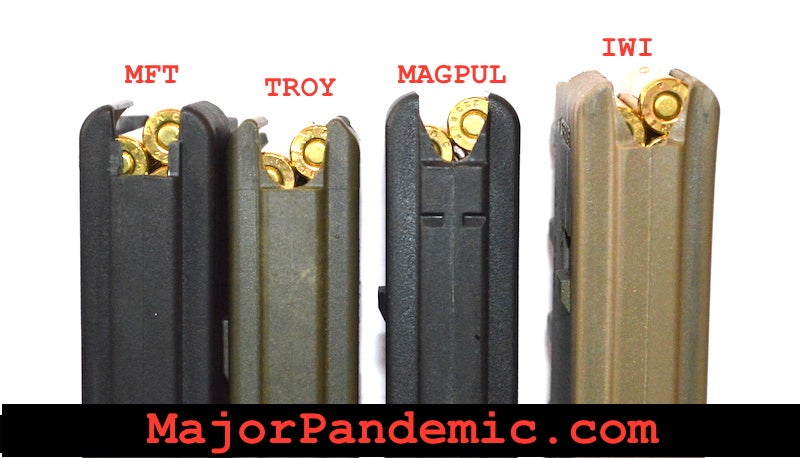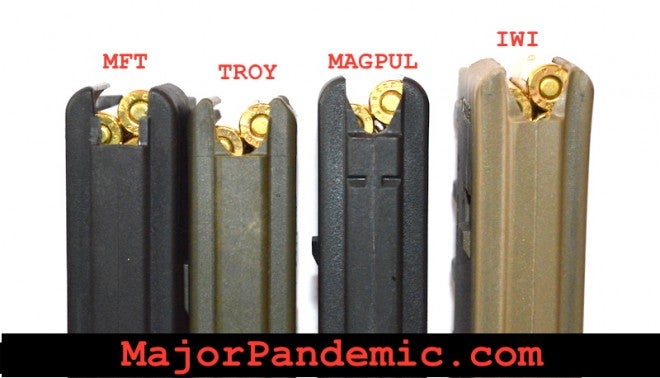 Where the Troy BattleMags and IWI Mags barely hold 30 rounds with only 1/16" of movement left after the 30th round, the MagPul has a more forgiving ⅛" of movement left to improve closed-bolt reloads using completely full magazines. MFT's mag will actually hold 31 rounds if you completely fill it.
According to MFT, they were not satisfied that the ⅛" of movement was enough to ensure totally positive magazine insertion on a closed bolt, so they designed enough movement to allow one extra full round to reduce insertion force and guarantee positive lockup. MFT noted that this eliminated the military folks' typical need to run 30-round GI mags with only 28 rounds to ensure they could reload with a closed bolt.
In my testing, I did find that the MFT had a noticeably easier closed bolt reload lookup on a full magazine, but do not expect the magazine to seat with a closed bolt if you cram 31 rounds into it.
MFT also designed in an oversized bolt catch notch for more positive bolt hold-open, even on slightly out-of-spec receivers. The magazine features a stainless steel spring and four-way anti-tilt non-jamming follower.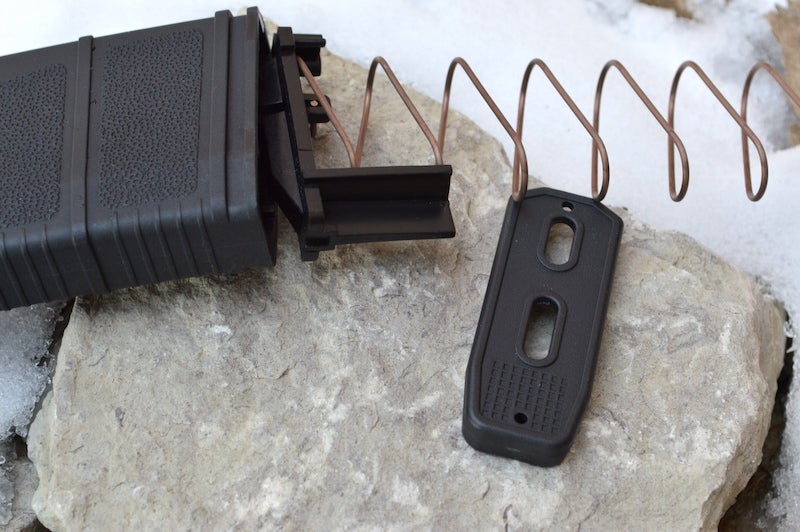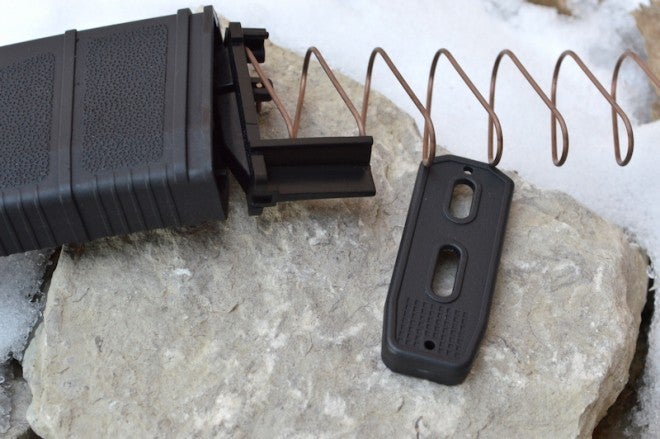 Other good features include sharper reinforcement ribbing and a stippled grip, both of which provide a more "grippable" magazine during the reload push/pull cycle.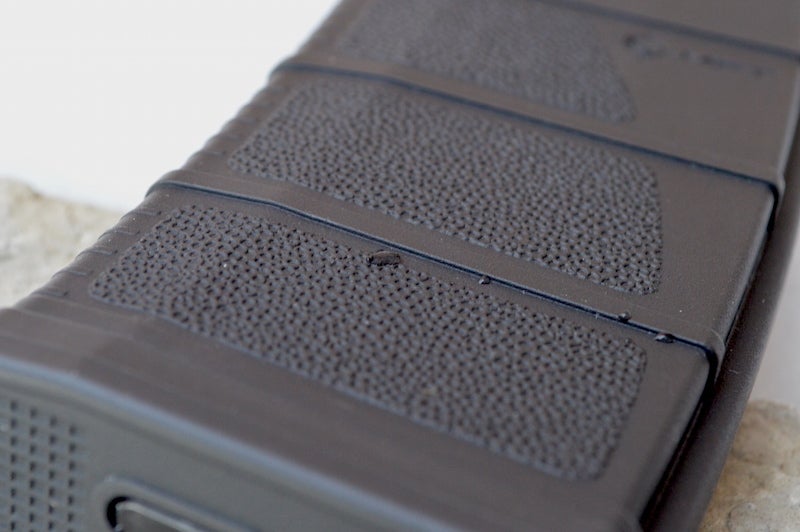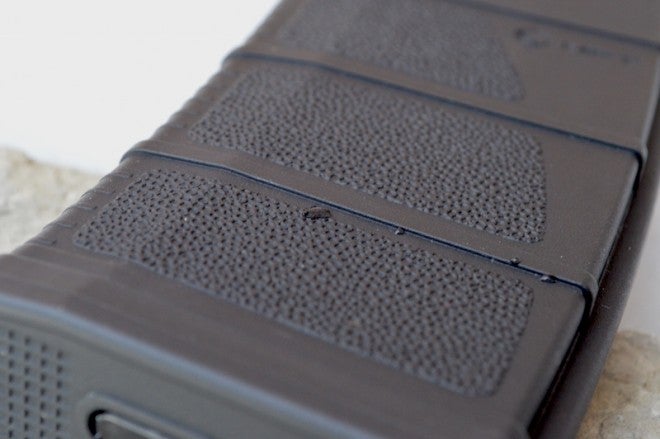 A few unique baseplate features are drain holes and a paint pen matrix pad for magazine ID use.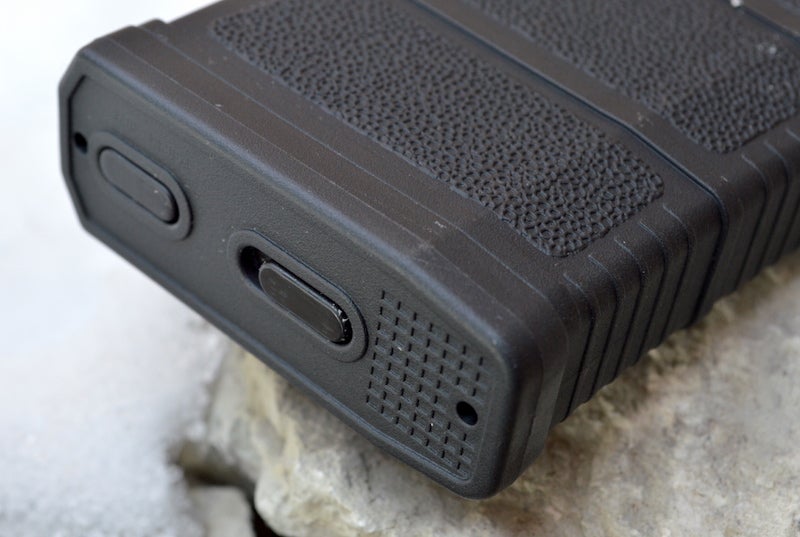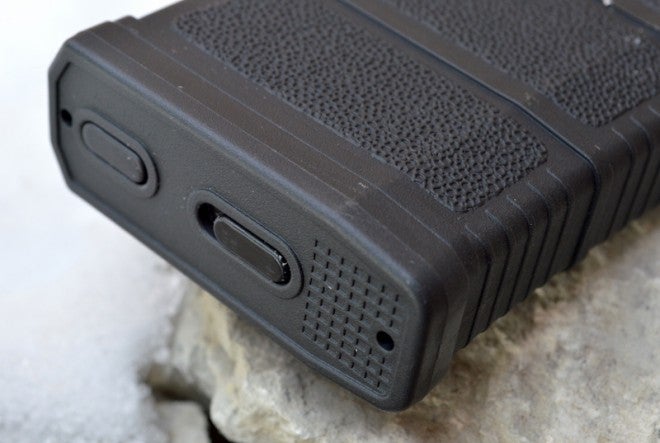 The baseplates also have a simple toolless disassembly with double safety release tabs. The baseplate is designed to allow for quick magazine dump unloads without the spring and follower flying around the room. Toggling through the three positions with the two buttons is simple, smooth, and quick while providing total control over the spring pressure.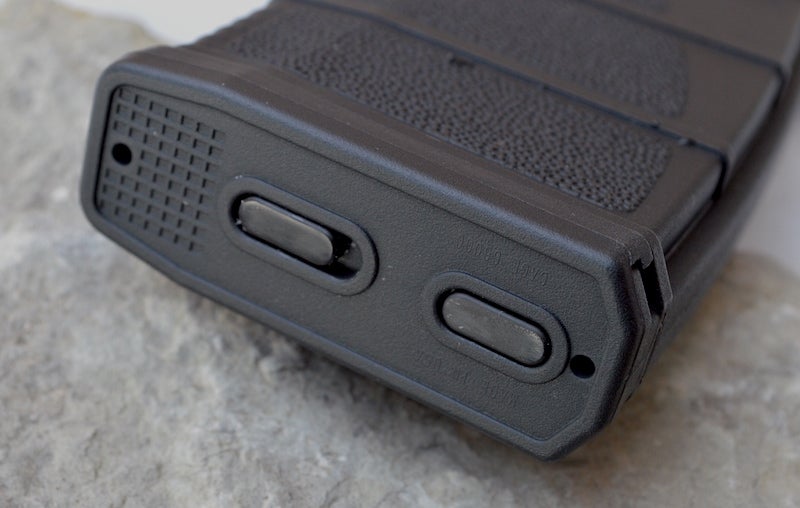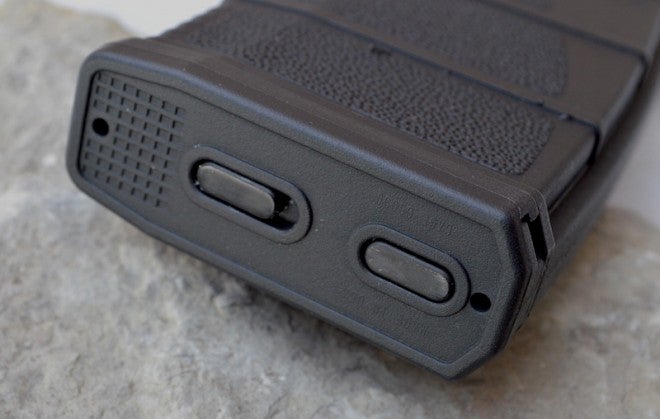 Final Thoughts
So do we have another premium polymer magazine on the market equal to the PMAG? I'd say that we definitely do. At this point I like the features of the MFT MAG a bit better than my PMAGS.
Not only do MFT MAGS have good features, but they are also joining the party with an MSRP of $14.99, which is about $5 lower than MagPul's equivalent. MFT offers these 100% USA-made MFT MAGS in Black, Foliage Green, Gray, and Scorched Dark Earth.
You might want to give a few of these magazines a try. I was certainly impressed.